Way back in the January/February issue of the now defunct "Radio Control Boat Modeller" magazine, an article and a plan appeared written by Bob Read(an ex-AMS member)of his 15" scratch built submersible. The plans are still available, as is a styrene hull set from MyHobby Store, and make into a nice little submersible craft, needing only a 3 channel radio, a 380 sized motor and a buggy type battery pack.
Below is the original article as it appeared in the magazine.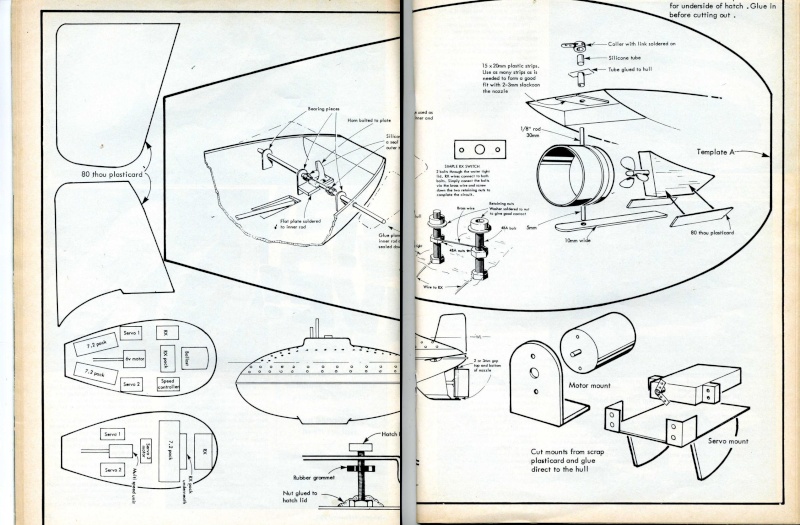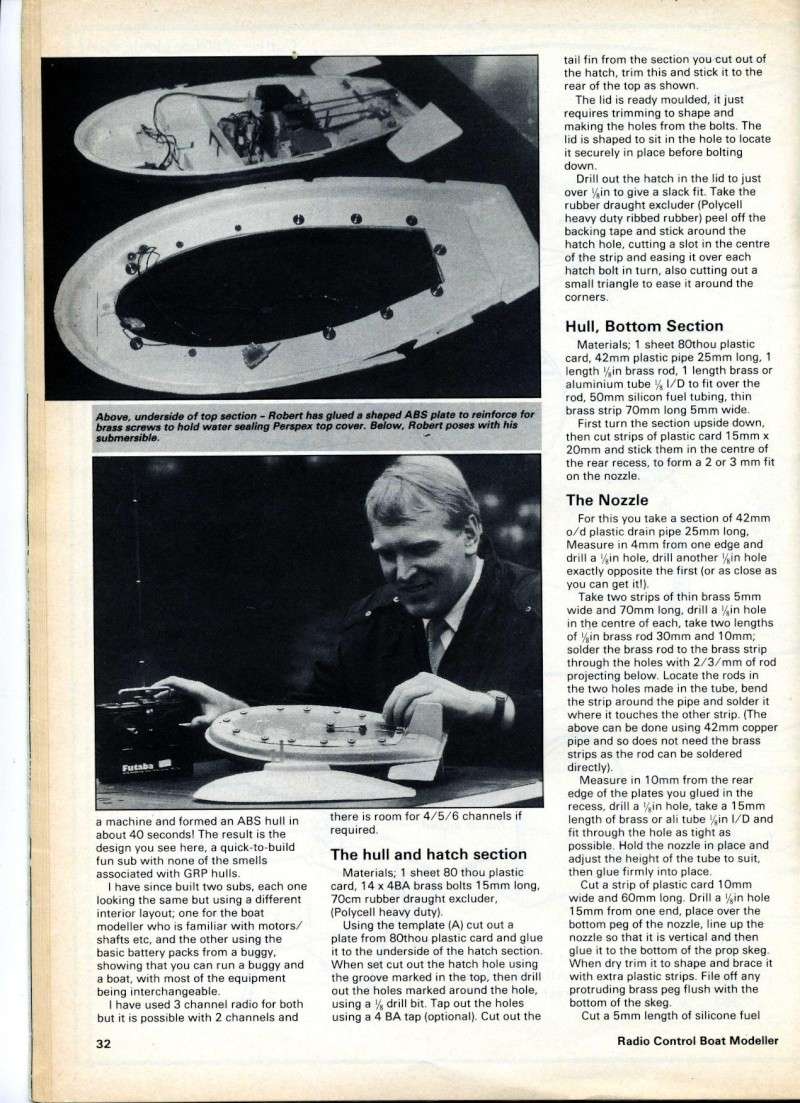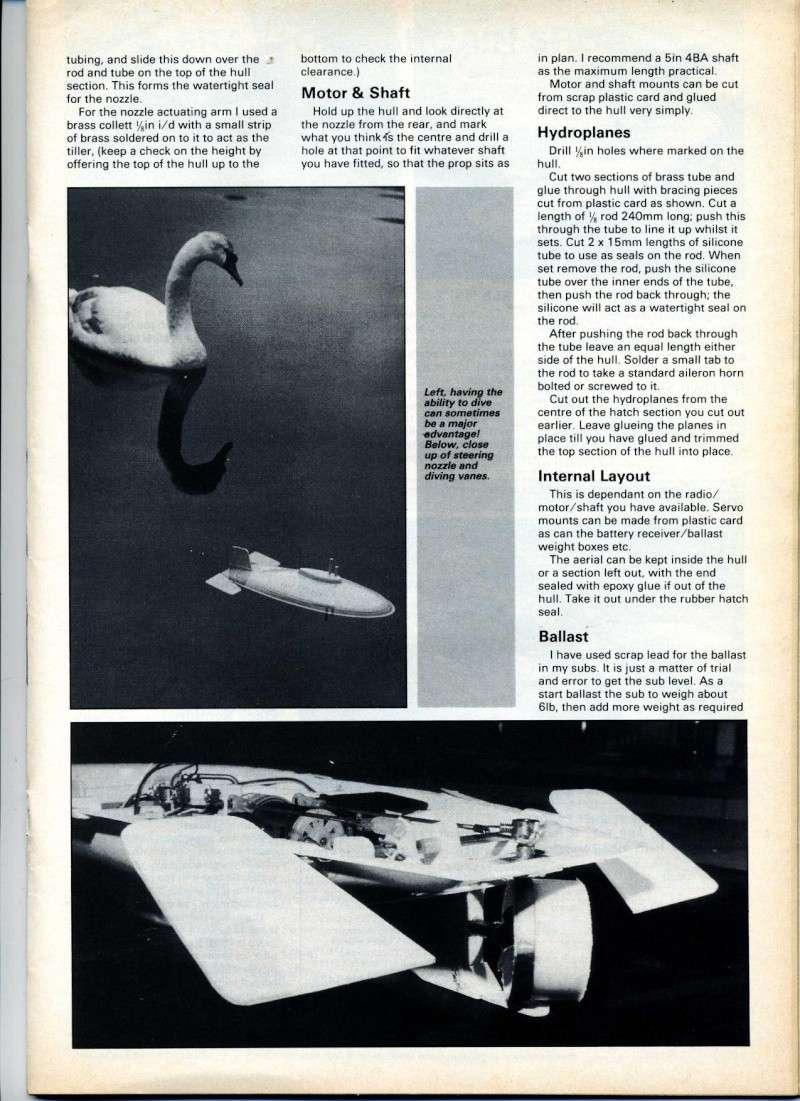 And the finished submersible on the water.