I guess you'll all know by now that owing to various things going wrong with my internals, I am banned by my doctor from building fibreglass boats, so consequently I've had to part with the Deans Marine Type 1X U-boat and the Biber.
Whilst hunting around for a replacement to build, I remembered the old MAP submersible, designed by ex AMS member Bob Read, so with grateful thanks to Derek at Sarik Vacform, a set of vac formed mouuldings arrived at my front door last week.
The set comprises a bottom hull, top hull, deck and two large sheets of styrene, and measures a mere 15" long. Having built two of these before, I decided to build this one along the same lines as number 2, with an integral radio box, which I bought from Prestwich Models. The box does need some trimming however, so I had to do this outside, upwind of the fibreglass dust, whilst wearing a borrowed face mask.
The story so far is that I've trimmed the hull mouldings, installed the rear mounted dive planes, built and installed the steering nozzle, drilled the flood holes in the top deck and made a start on fitting out the radio box.
Now I'm waiting on the esc turning up, and then I can finish off the radio installation.
The mouldings as received...
The radio box...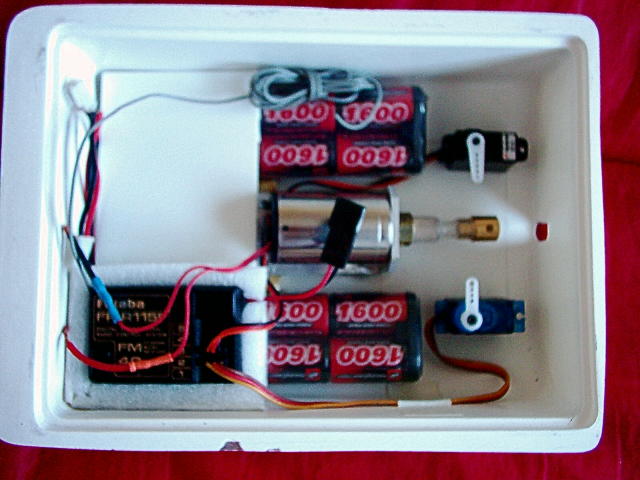 Radio installation so far...