Who is online?
In total there are 2 users online :: 0 Registered, 0 Hidden and 2 Guests :: 1 Bot
None
Most users ever online was 180 on Tue Nov 05, 2019 6:03 am
Statistics
Our users have posted a total of 12263 messages in 1964 subjects
We have 986 registered users
The newest registered user is gruby220
Robbe Seawolf V2

geofrancis






Posts

: 240


Join date

: 2021-09-24

I had the sub out for its maiden voyage at the Largs model boat club open day and things didn't quite go to plan, I forgot to connect the control rod to the front planes, and I managed to pull a tube off one of the pumps, so when I tried to dive the water sloshed forward and hit the receiver and I lost RC, I had also forgotten to set the failsafe again as I had rebound the receiver while troubleshooting forgetting that it also reset the failsafe. So when it lost signal I was trying to dive the sub, so it ended up doing circles scraping along the bottom of the pond and I had to wade in to get it.
The reason I like the Largs pond is that the bottom is smooth, and it's only up to my knees, so there was no chance of losing the sub if things went wrong.

david f

AMS Treasurer






Posts

: 2359


Join date

: 2010-11-10


Age

: 73


Location

: Cumbria

I didn't want to click "Like". if you see what I mean!

Heck, we have all been there. Why is everything underwater so difficult?

It will all be better next time. Stick with it.

Lovely pond, by the way.

David
geofrancis likes this post

geofrancis






Posts

: 240


Join date

: 2021-09-24

I have plenty of plans for this sub, I am going to put the 2 water proof servos in the front along with a water jet bow thruster, camera in the mast, and some more work on the flight controller dive system. Its been tested in the bath again since it failed at the pond and its all working fine. I plan on doing that once the dark nights start, as I'm currently working on my solar rover.
I have been writing code to convert robot vacuum cleaner lidar scanners for use with mavlink protocol, so it can be used with flight controllers along with some other experimental radar and AI camera systems. it's a bit of a time crunch to get it working as the dark wet nights are coming. its basically made from 3 reprogrammed hoverboards with 3d printed tyres bolted to a plastic crate. It's a test bed for the electronics that are for a long range autonomous boat as it's much easier to get it all tested on land before I put it in the water.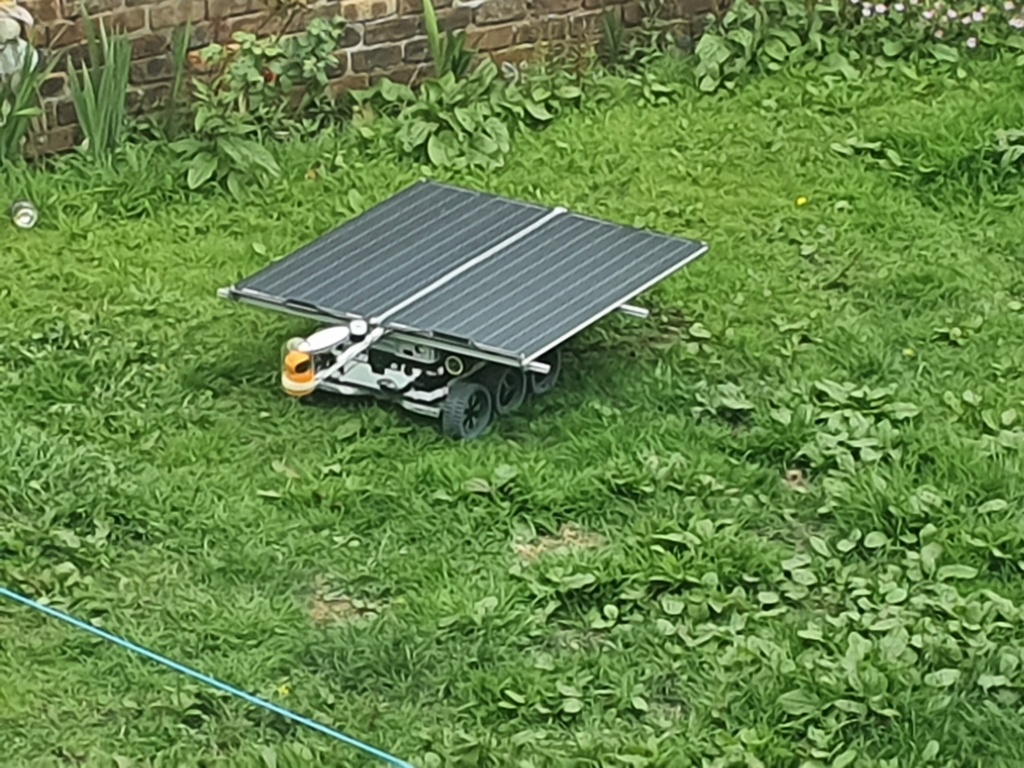 https://www.youtube.com/watch?v=qBKi5ORgOj8
Last edited by geofrancis on Tue Sep 12, 2023 7:55 pm; edited 1 time in total