Ok boys, I can now reveal what's going on here:
With grateful thanks to Andy Lawrence, I now have a 1/72nd scale Moebius Skipjack kit. Andy hunted high and low for one, found one and after a bit of haggling, I bought it.
And again, with grateful thanks to Ron P, he has designed and is building a very special twin piston tank module for the boat. One tank forward, one tank aft, both individually controlled by two electronic controllers. The module will also have the last of Ron's SALCONs installed to control the rear planes, the front planes will be seperately controlled by a mini servo in it's own little watertight chamber.
The Skipjack is an injection moulded plastic kit, 40" x 5", and looks to be a superb kit, and quite easy to convert to r/c.
For those of you who don't know what a SALCON is...Submarine Automatic Level Controller. Pictures below show what's what.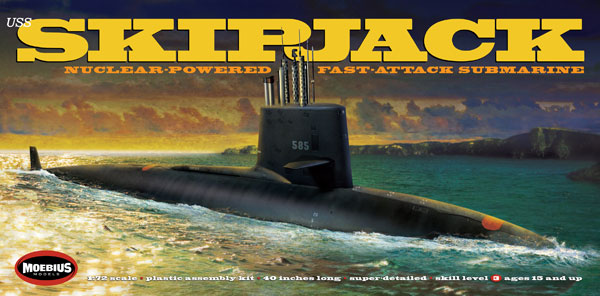 Image above shows what a SALCON looks like.
This is the story so far...more to follow, boys. Stay tuned...
Last edited by Richard(Admin) on Sun Nov 04, 2012 10:46 am; edited 2 times in total