You'll see in the picture below that I'm going to have a problem here, in that the prop shaft isn't going to line up with the output shaft from the cylinder, not by a country mile it's not.
So, what do you reckon, guys...double Huco coupling? Silicone tubing? I don't want to resort to pulley wheels and O rings unless I absolutely have to...any ideas?
As a last resort I could raise the cylinder, but that would mean all sorts of troubles and making up saddles, etc...it fits absolutely perfectly where it is.
(the cylinder can be moved sternwards quite a bit)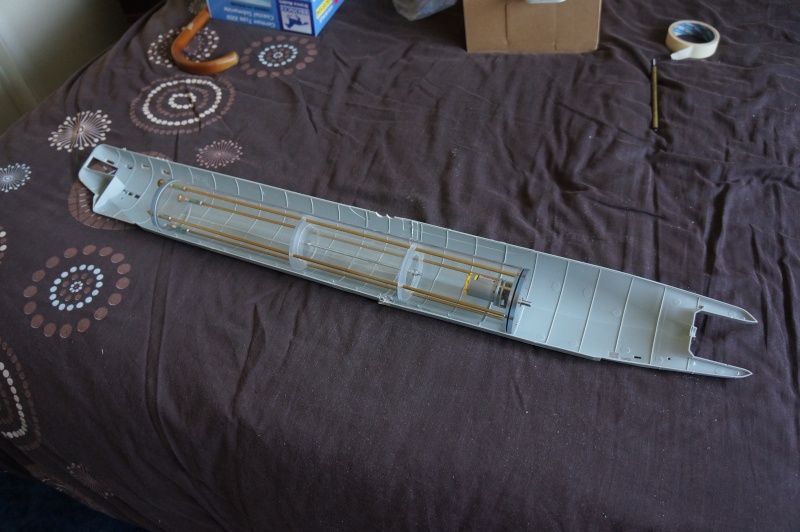 Last edited by Richard(Admin) on Thu Dec 12, 2013 3:53 pm; edited 1 time in total