Here's a few pics taken today at Brighton ModelWorld show...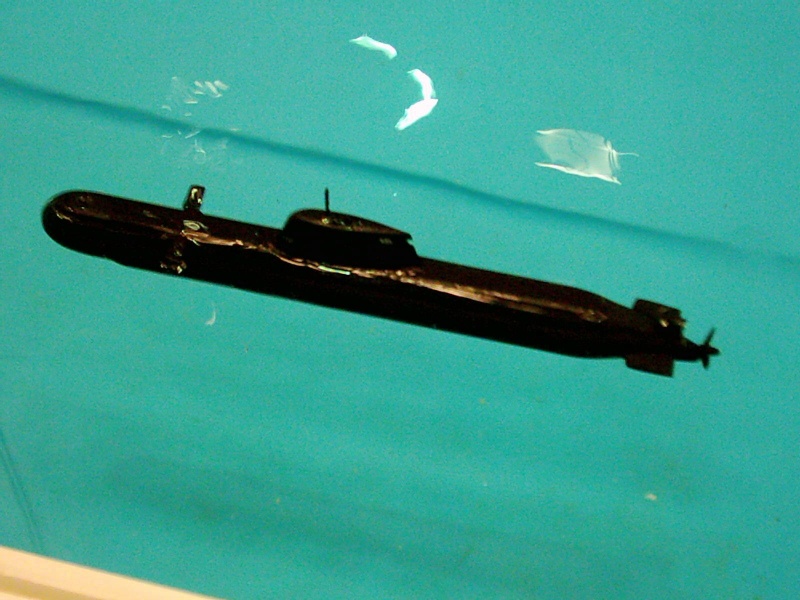 Roger Flaherty's little Revell 144th scale Type 212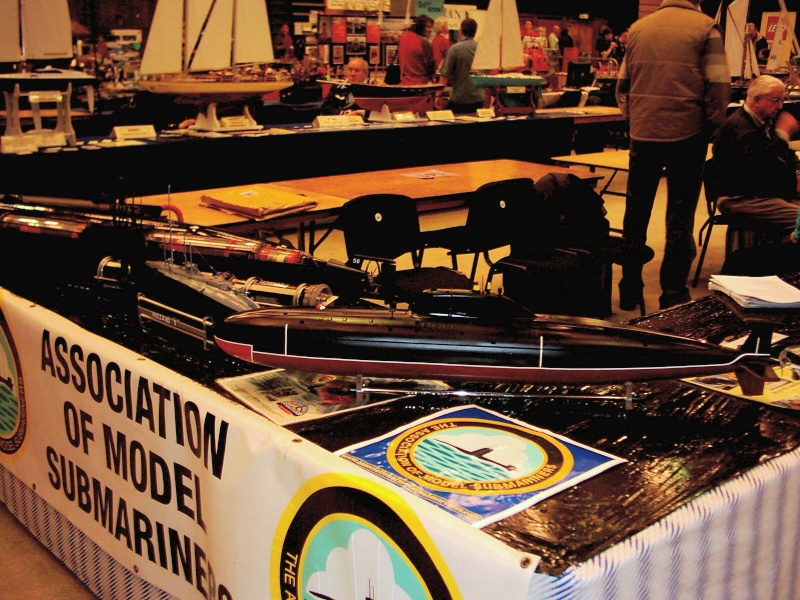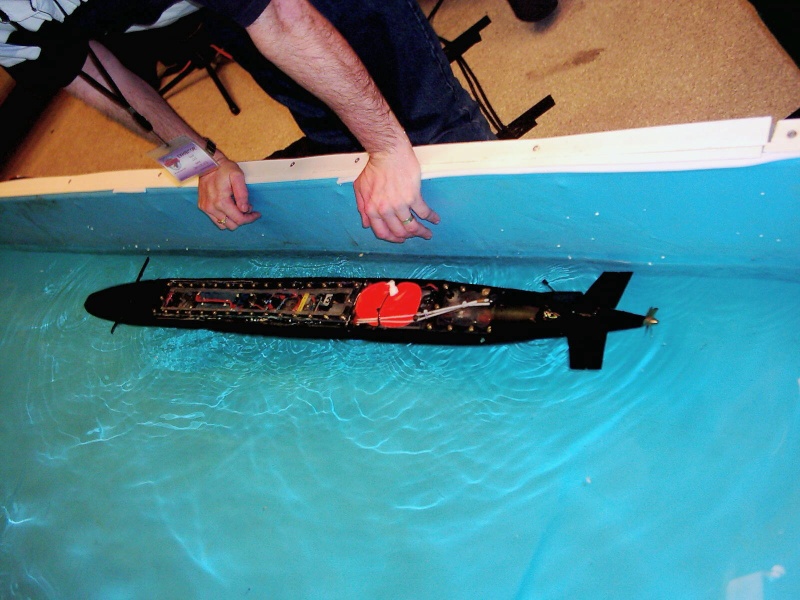 Roger in full technical talk speak...that guy drove poor Roger to the point of insanity, trying to explain to him how Alf's boat worked...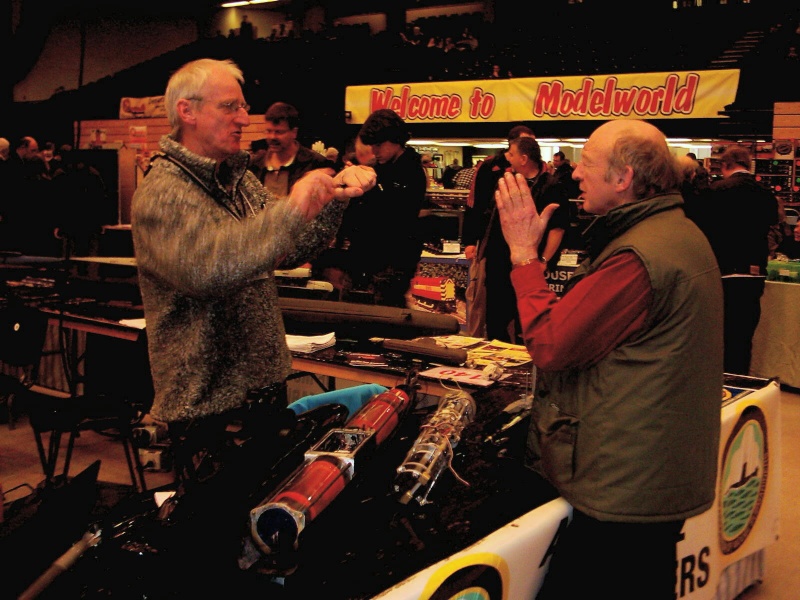 "No, like I said earlier...the air goes in like THIS, water goes out like THAT...!
Attendence figures were a little on the low side, but the AMS stand always drew a good steady crowd of interested onlookers.
It was really nice to meet Dave Wright and his good lady wife, Roger Flaherty and his good lady, Ramesh (wheelerdealer)and it was so good to see Alf Blake again after all those years.
All in all, a good day out...I really enjoyed myself, and I'm looking forward to the next show already.
Thanks to everybody for making me feel so welcome, and thanks to Roger for his kind comments on the new website.