Some time since I reported on this show, which seems to be doing well. Lot's of visitors and lots of trader's evident on the Saturday.
Two Halls booked. One hall is dedicated to vehicles including trucks and tanks. (A good addition to the show.)
The conference halls are good although I happened to see a very funny review of the Norbreck Castle Hotel on Tripadvisor likening it to the hotel in "The Shining"!
I spoke with Adam from Mountfleet Models. Apparently they will be demonstrating their new "Flying Sub" (as in "Voyage to the Bottom of the Sea" in the pond at the next Warwick Exhibition.
Ian O's exhibits:
Terry T's exhibit: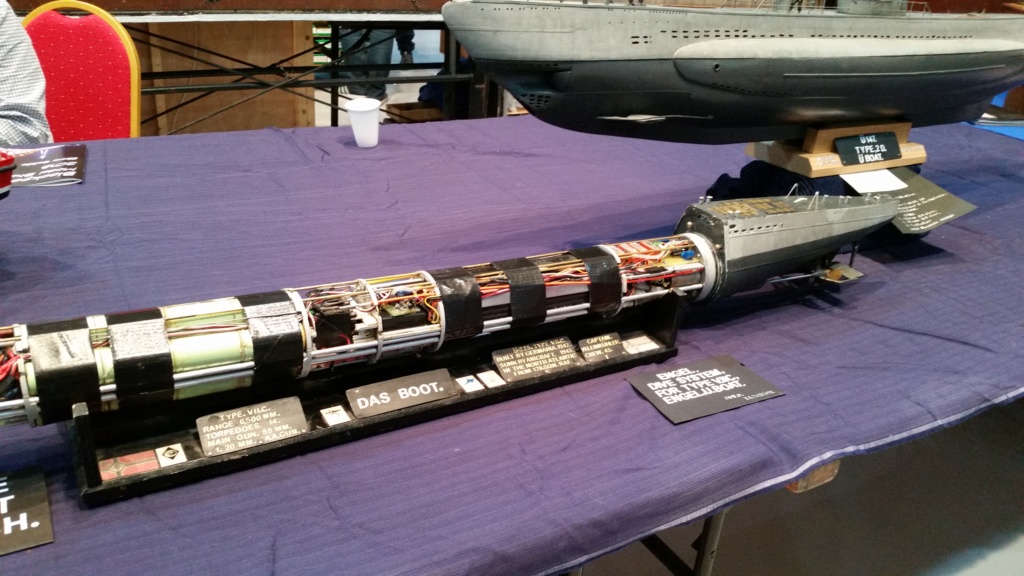 Tanks are a very welcome addition to the show:
Chris B in the background  "on the sticks". (Let's hope he doesn't give up on subs completely. He does wonderful models.)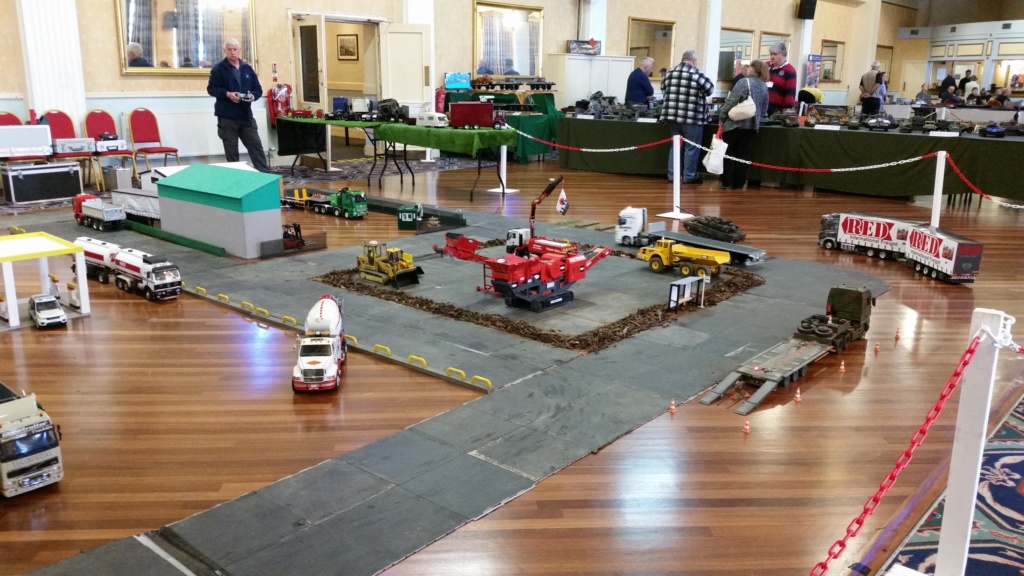 A very handy pool. (Still a bit shallow for subs.)(Later edit: Though just have a look on Facebook for Tom H's 1/144 Kilo performing really well on the Sunday.)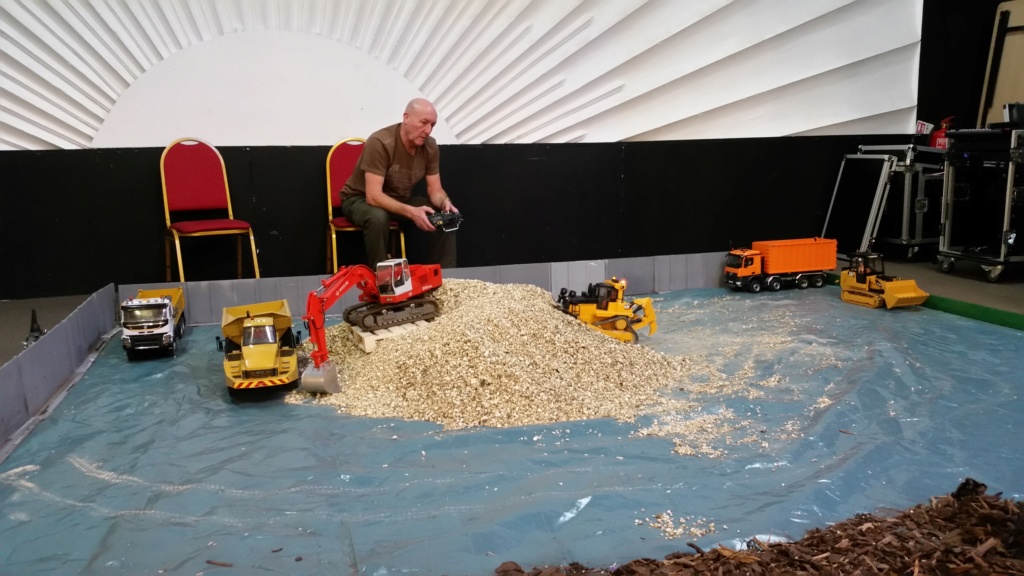 A interesting (a tad over-engineered??) exhibit of a shark from Black Park Model Boat Club: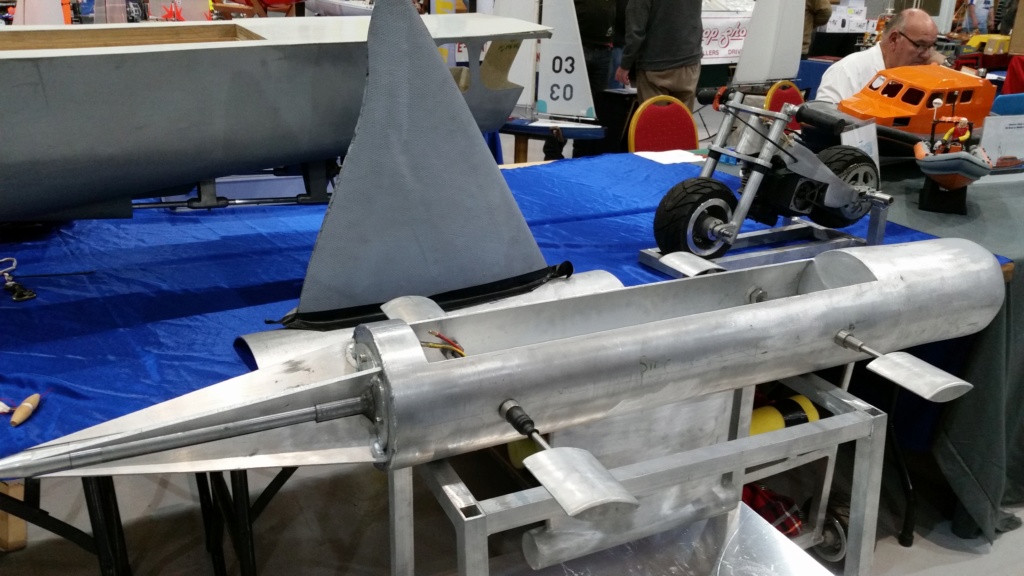 Tank innards - very impressive: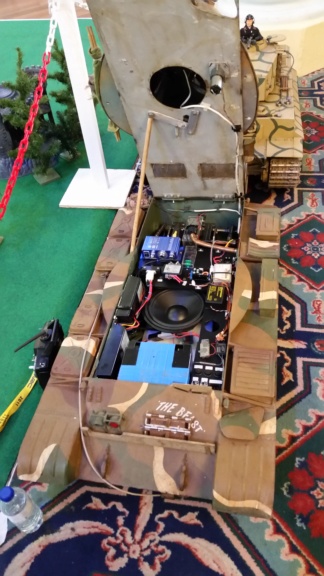 Ian got a bit of a bargain from the "bring and buy" an original John Lambert plan set for the Holland: