Over the next few weeks (months?) I am going to describe this project which has been going on over the last 7 years or so.
It is always interesting to think what attracts you to any particular project. The problem with George Garrett is that his submarines have usually been seen as failures and he has often been portrayed as a bit of a fraud. So not a good start perhaps!
But take a look at this photo of Garrett as a  young man. He was a very clever young chap and did very well in (the newly established) scientific subjects at Manchester Grammar School. What motivated him and what went wrong?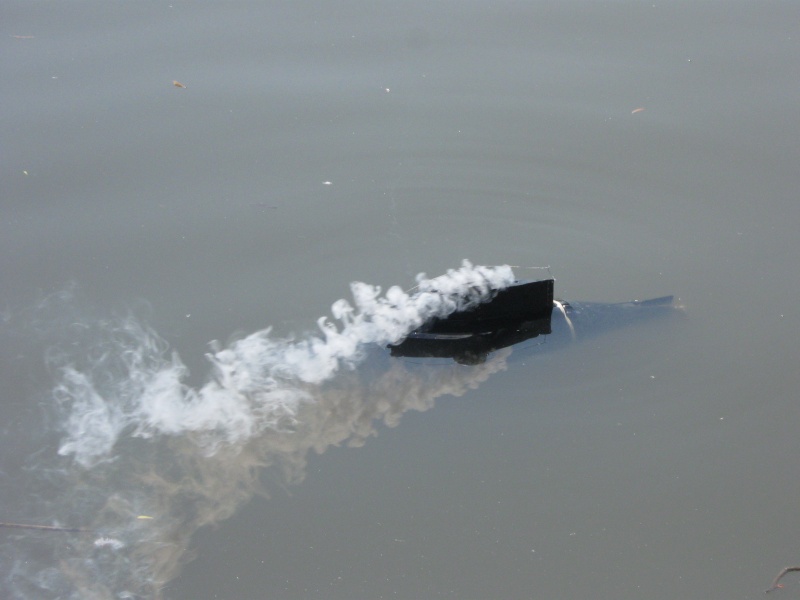 You should perhaps also look at his submarines in their historical context. Only steam power was available. The above photo shows my model of Resurgam with smoke effects produced by a smoke generator (The only way I could do it.) Garrett was a very accomplished engineer who could pack complex machinery into the close confines of a submarine. His submarines are often put forward as the first mechanically (as opposed to human driven) driven submarines.
The other thing that attracted me was that he was very much a "local lad" to my part of the North of England. The photo above shows a reduced scale replica of Resurgam at Birkenhead, where it was built.
The following link also shows him in the list of celebrities from Manchester.
http://www.manchester-celebrities.co.uk/celebrities/engineers1.html
Interestingly Whitehead (of torpedo fame) is not in the list maybe coming from Bolton doesn't count!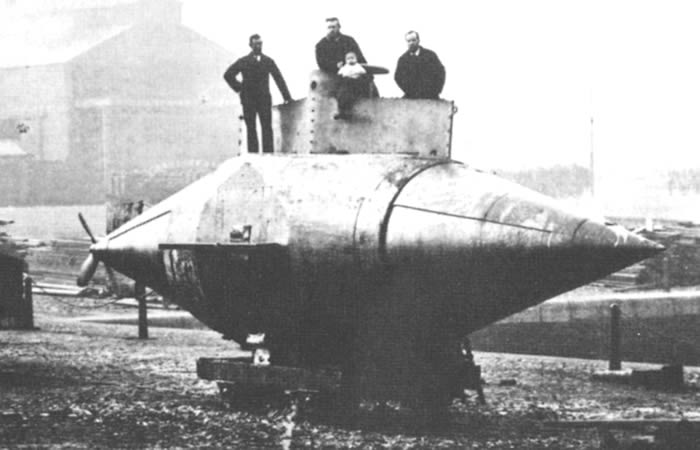 I think that the photo above helped my project choice. There he is clutching his first born baby while standing in his new born submarine! And what a submarine it is! Very modern looking (for it's time) and the predecessor of those clockwork toys of our childhood. And all those rivets! A fantastic bit of "Steam Punk" before the phrase was invented. I was hooked!
Next episode:
planning the build.
Sources:
http://www.bbc.co.uk/news/uk-england-19146040
"Father of the Submarine" by William Scanlan Murphy. Publ. by William Kimber, 1987.
"The Garrett Enigma." by Paul Bowers. Publ. by Airlife, 1999
"Submarine Boats" by Richard Compton-Hall. Publ Conway Maritime Press,1983
Last edited by david f on Sat Jan 16, 2016 11:06 am; edited 3 times in total