Hi All,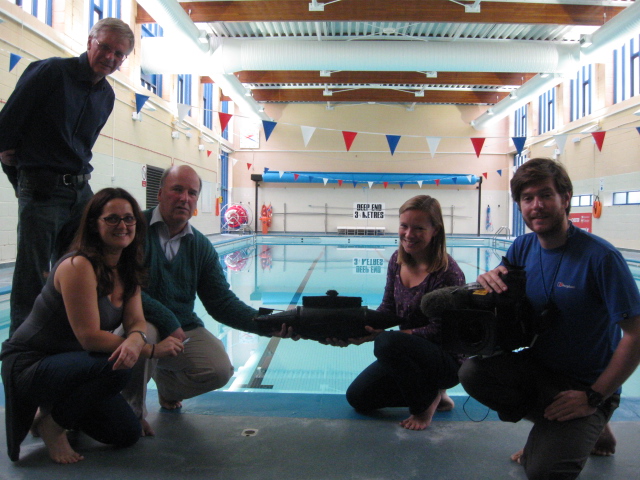 That's me and Miranda Krestovnikoff  (Of Coast and the One show etc.) holding the Resurgam. If you can't work out who's who, she is the attractive one who is smiling!
It was a hectic and fun afternoon at Chester University Swimming pool putting Resurgam (and me!) through our paces. They were all very nice and helpful and Miranda got me through the interview, I think.
I presented her with an AMS badge on your behalf.
The photo shows the whole team.  They are moving on today to photograph the wreck itself. (Miranda is an accomplished sub aqua diver.)
Thanks also to Nigel and you Richard for dealing with the initial contact to the AMS and not announcing anything until we knew the session was actually going to happen. Thank you AMS!
David