Guys, you remember Colin Gross and his amazing scratch built submersible "Deep Quest"?
I've just received a very interesting email from Colin about the boat, which I've copied and pasted in it's entirety here.
"Hello Richard.
Earlier this year we exchanged emails about my yellow submarine model of the Deep Quest and you added some info I provided onto your webpage. Amazingly the sub has reappeared! A friend of mine spotted it at an exhibition recently and it is now owned by Nigel Olrog and his number is (I have the phone number should anyone want it). I talked to him last night and he is trying to put it back together again, but also said that he may take it to a model boat show and see if any of the submariners may like to buy it as he is not sure if he can rebuild it. Apparently its almost complete, including the transmitter. The motors and some servos still operate, but the batteries are all duff (not surprising after all those years of neglect). Likewise some of the wiring has rotted out, as if you remember I said that Slough RC Models had managed to flood it and then never dried it out.
If you are interested it may be worthwhile giving Nigel a call. I've attached the photos my friend took at the exhibition.
Regards,
Colin Gross."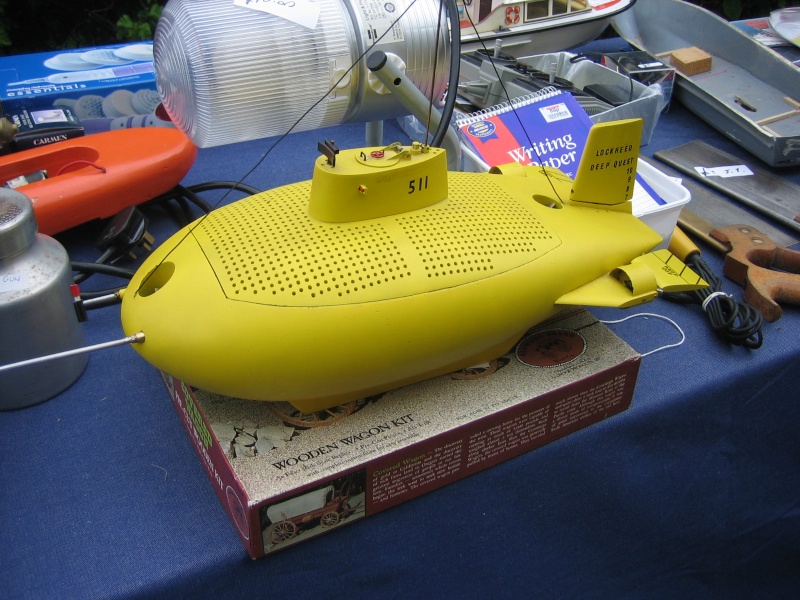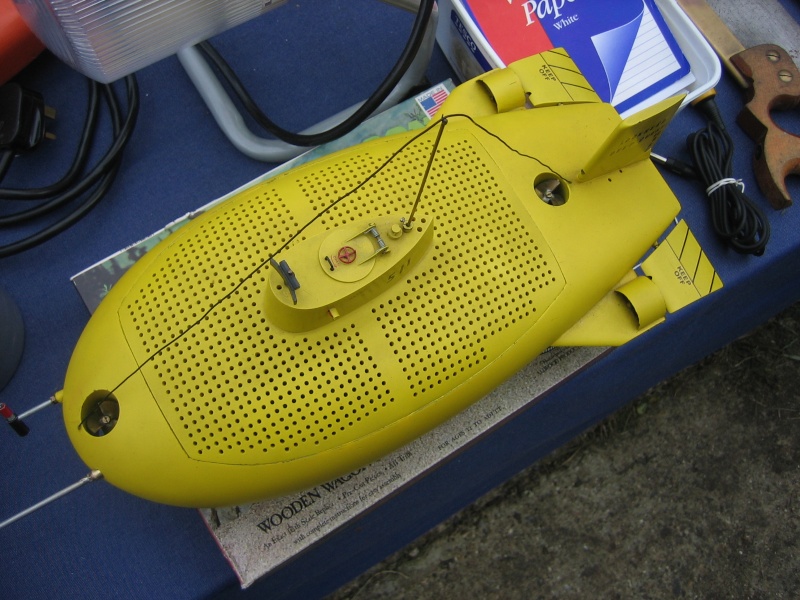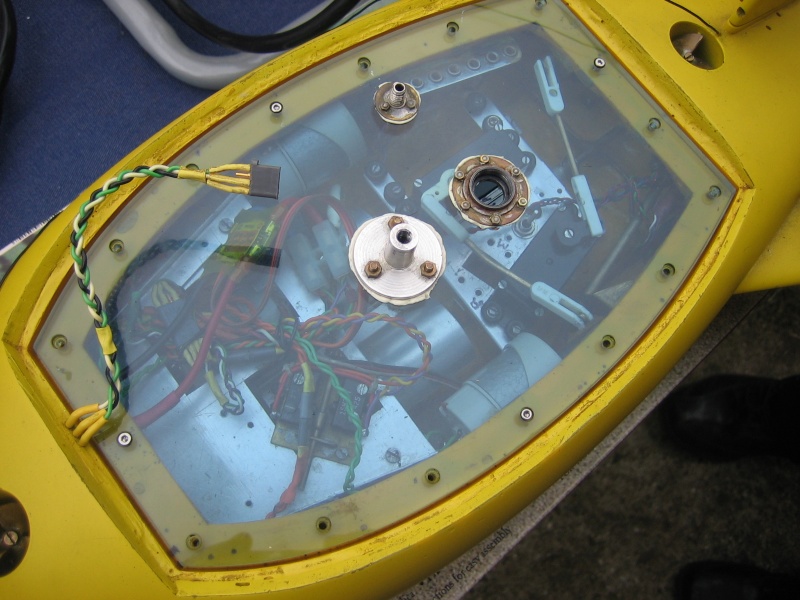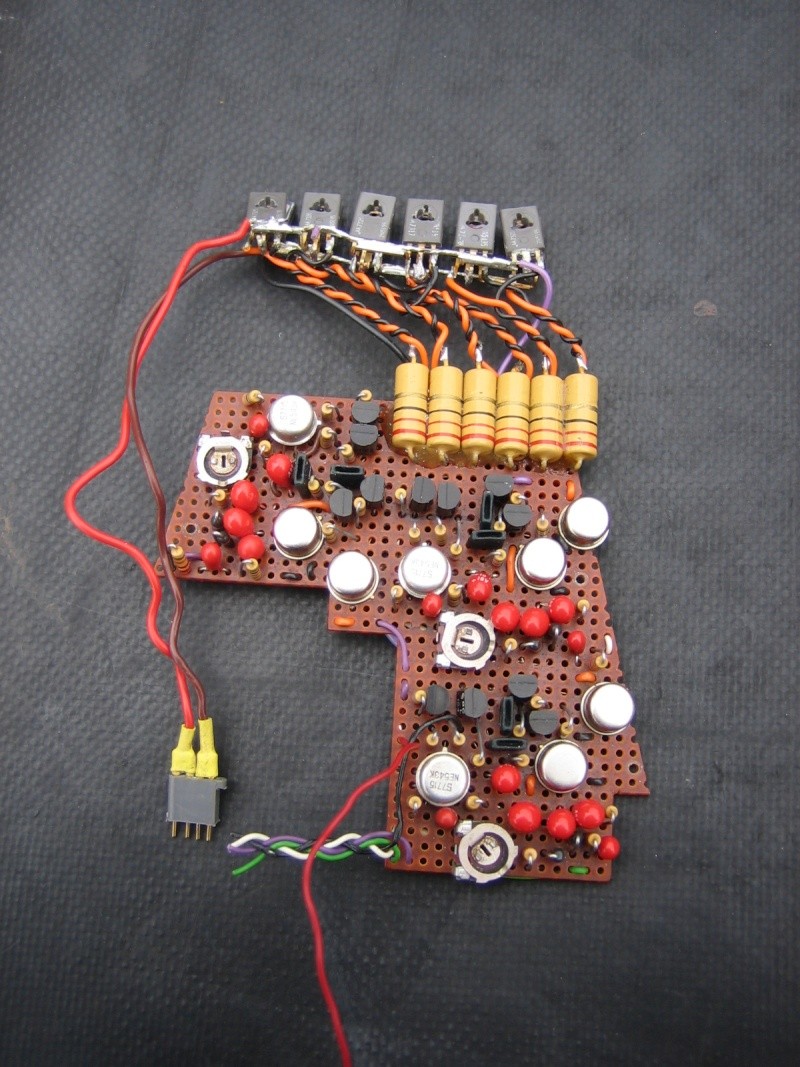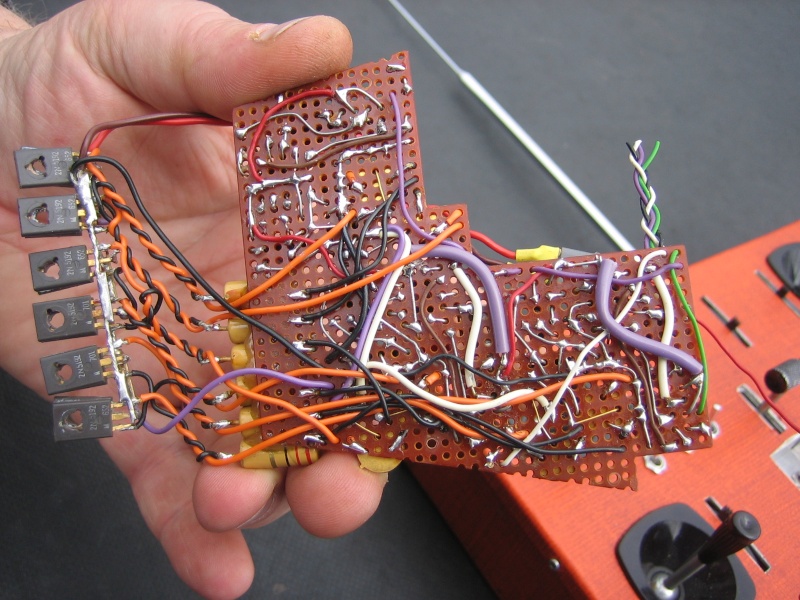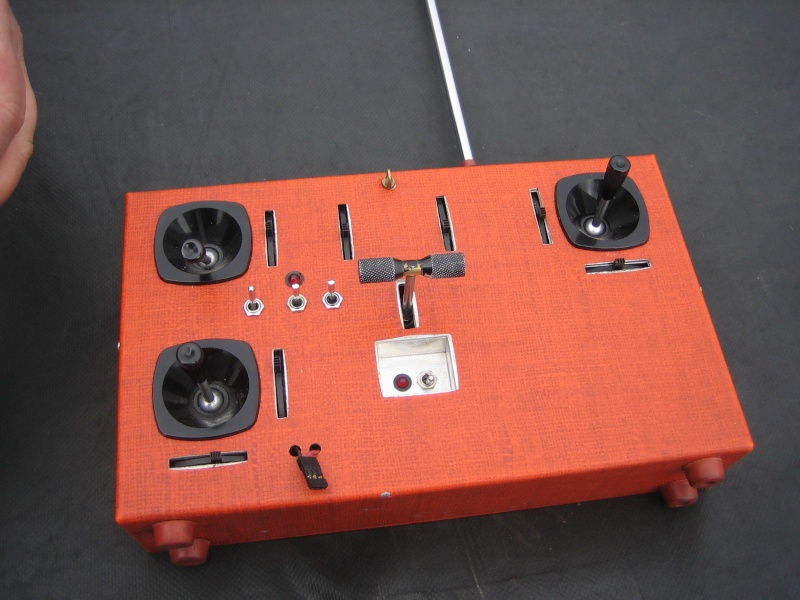 What a tale, eh? After all these years it reappears!
Should anyone show an interest in this awesome boat, please pm me for Nigel's phone number.