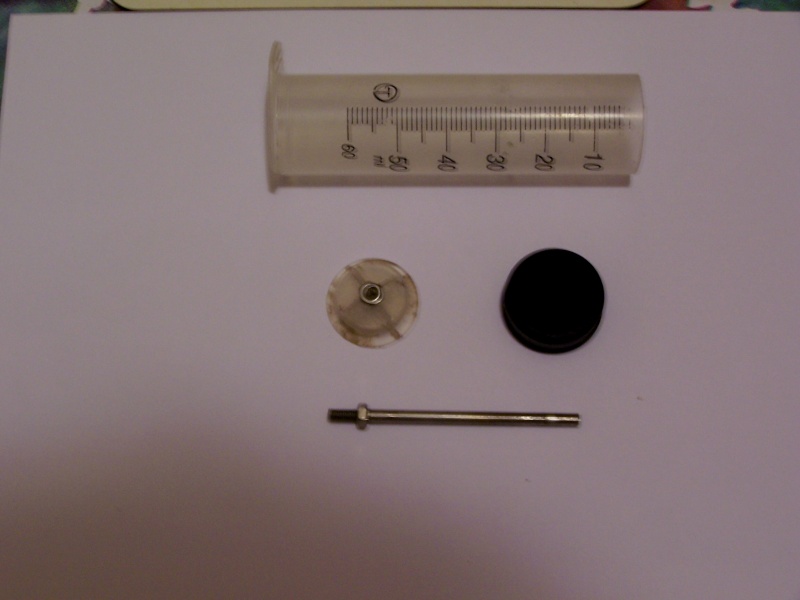 4,now place the piston on a bench face up,if you look at it you will notice four triangular web',they meet in the centre of the piston crown,these web's need to be cut away to allow insertion of a 2mm nut in the centre of them,I use a modelling knife to do this,insure that the nut is a good fit an is on centre,
SEE PHOTO.
5,when you have done that find a drill that will fit nicely through the nut you have inserted in the piston crown and drill strait through the nut and the piston,this is best done on a drill stand,but with a bit of care can be done with a hand drill.
6,now remove nut from the piston and open the hole in the piston up too 2mm,then install a new nut in the piston crown,brass or stainless is best.