So there I was, lurking submerged on the bottom of the lake whilst I rolled a smoke. With a good head of steam up, I decided to surface...at exactly the same time as a guy sailing a lifeboat decided to alter course whilst travelling at full speed.
The inevitable happened...I surfaced right in his path. He didn't have time to alter course, I didn't have time to dive under him. I lost two of my LED's and my main periscope got knocked askew, and in the process of losing the LED's a short circuit happened in the wiring and wiped out the eight LED's in the searchlight.
The lifeboat bounced over the deck, suffering no damage thankfully.
The searchlight is a total write off and is in the bin, the two LED's have been replaced, and the Neptune is ready for further exploration missions tomorrow.
Perfectly balanced with just the tip of the periscope showing above water.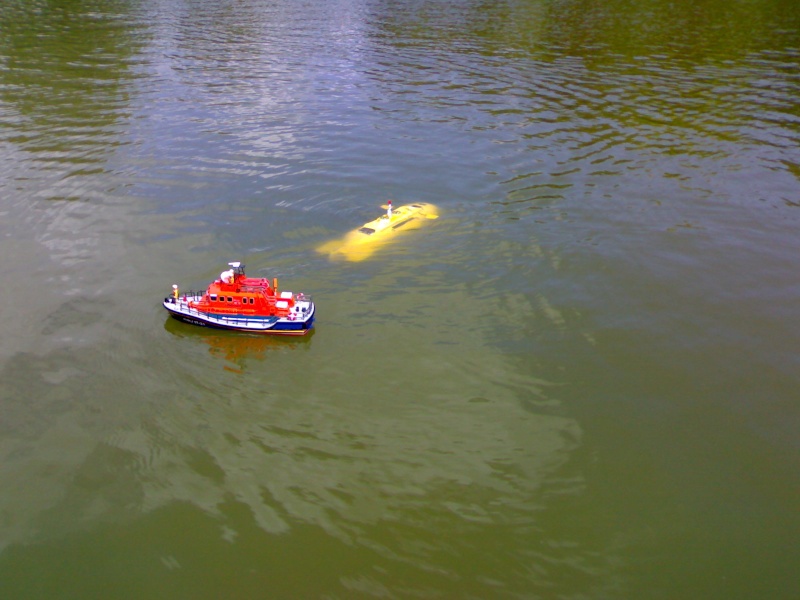 Lifeboat circling, looking for survivors possibly...