Interested in easy lighting for your Neptune sub?
I found a small l.e.d. inspection/camping light on Ebay, at only £5.70 inc p/p. To install it, I did the following. I stuck a metallic washer onto the front plate of the w.t.c, to which the torch would adhere, with the magnetic disk on back, snapped on the front cone, and bingo.
It is billed as waterproof, but for a fiver ?????? I sank it in a bowl of water for 25 mins, with the torch on, and low and behold it was still lit at the end of the test. On lifting it out of the water, I heard something sloshing around inside,
although the torch was still lit!
On opening up the battery compartment, I found a small amount of water draining out. I guess that some form of sealing would solve that.
The beauty of this gizmo is that not only is it very powerful, but it is easy to remove and can be used elsewhere.
There's more for the Neptune owner...a bonus that the three leds in the end match up beautifully with the top window in the nose cone, so a small but powerful light is directed upwards.
Cheers,
John.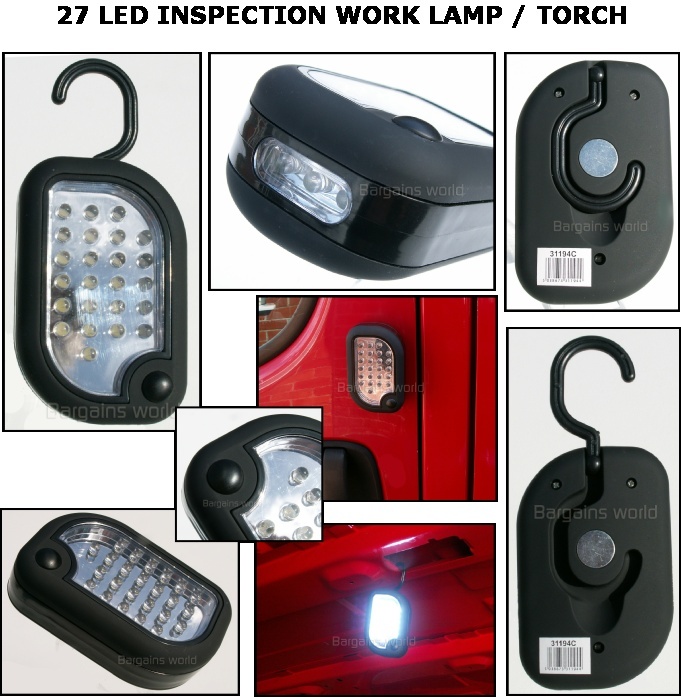 Last edited by Richard(Admin) on Thu Mar 22, 2012 10:58 am; edited 4 times in total