David Jacques writes:
1 1/2 years on and the submarine has been found near to the lake jetty. Apparently the park warden managed to retrieve the model and placed it the Boat house until could pass it over to me this morning .I was surprised that it had been recovered I had given up hope of getting the model back we had searched this area of the lake without success,
The model is basically intact and as expected it has a lot of silt from the lake bed. It has been washed and the internal electrical system although being under the water for over a year could be recoverable, The hull is damaged but is repairable.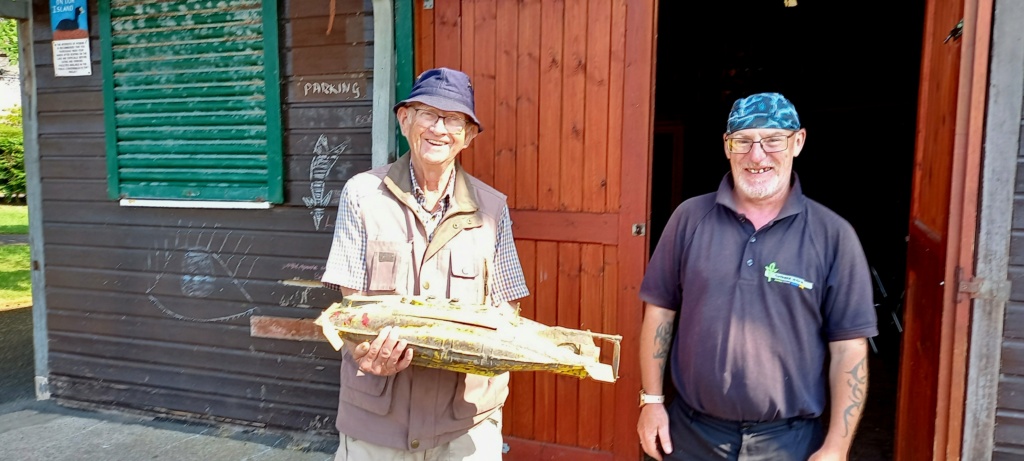 Video here:
https://youtu.be/jrf8vhbtLXs