Hi All,
Thanks to everyone who went and thanks to Rob and everyone at Bournville MBC for a really good day! (Lovely clear water too!)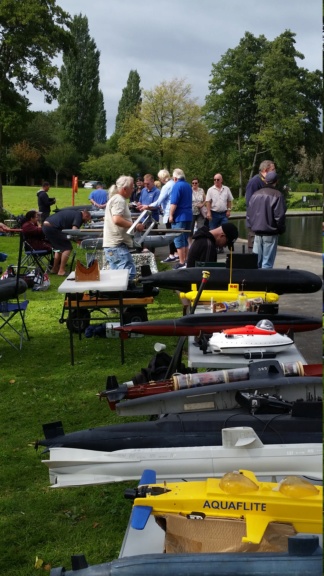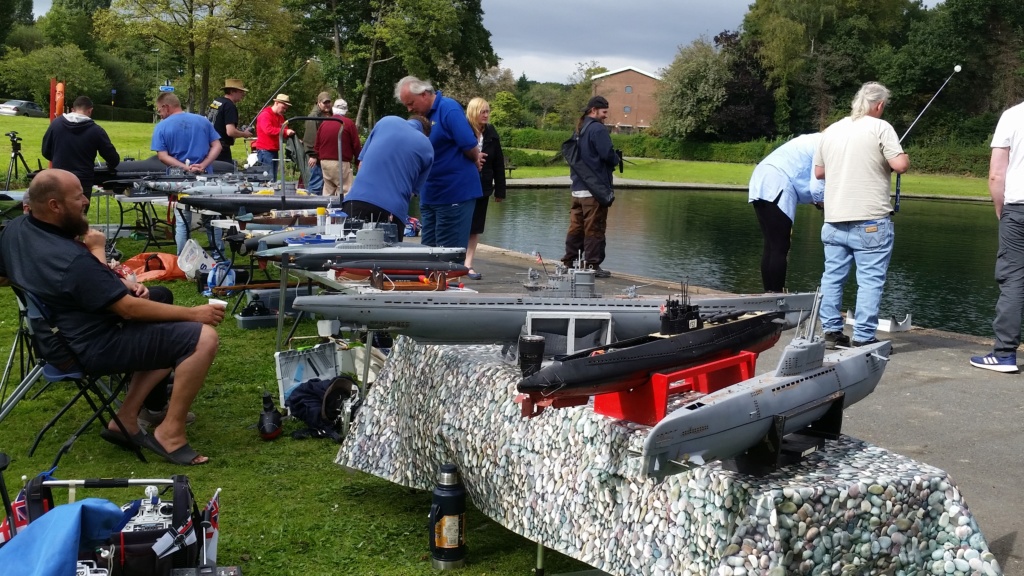 This is a very welcome addition to UK  sub suppliers - Mathew Beck who now deals with all the original Sheerline products. Sorry to only have one photo of your back, Mathew - but just look at the sub he is carrying! Mathew is from and, I think, based in Kent.
It was very good to see all 3 suppliers of UK model sub heritage - Mathew Beck (original Sheerline), Ron Perrott (R & R) and Adam Slater (original Darnell) present and active at  Bournville.
Mathew has had a lot of interest already and he plans to continue the original Sheerline products with some additions - including the original pressure tank system, which should suit those on an introductory budget.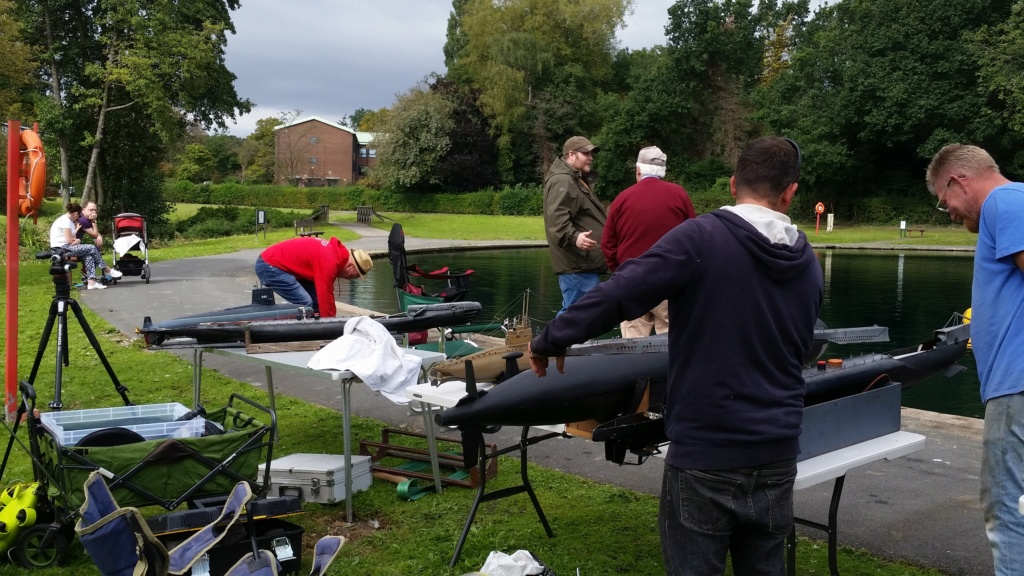 Very good to see Adams's magnificent K class making a return to the water.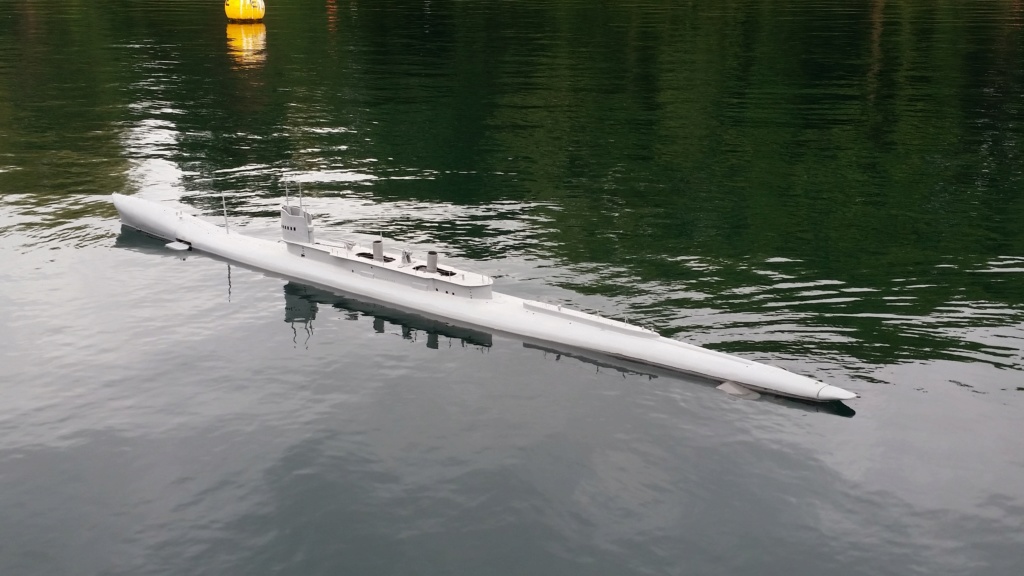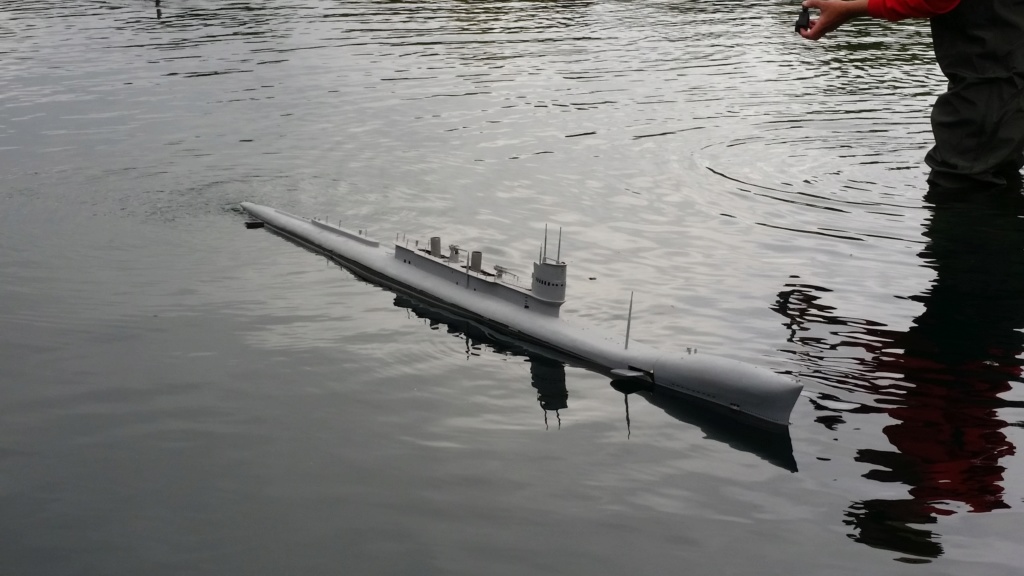 My own version of the CSS Pioneer of 1862 using Nigel Edmond's mouldings: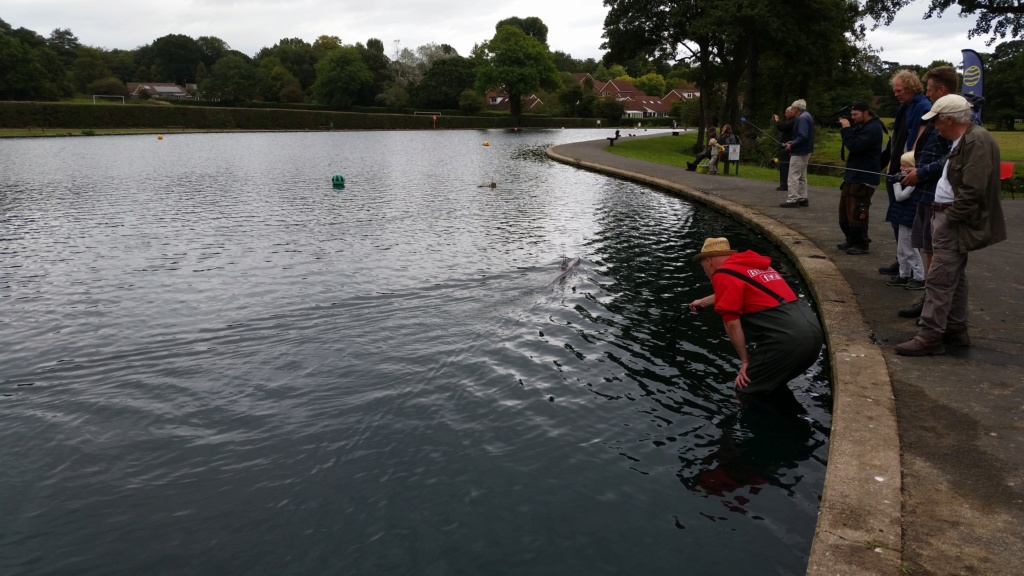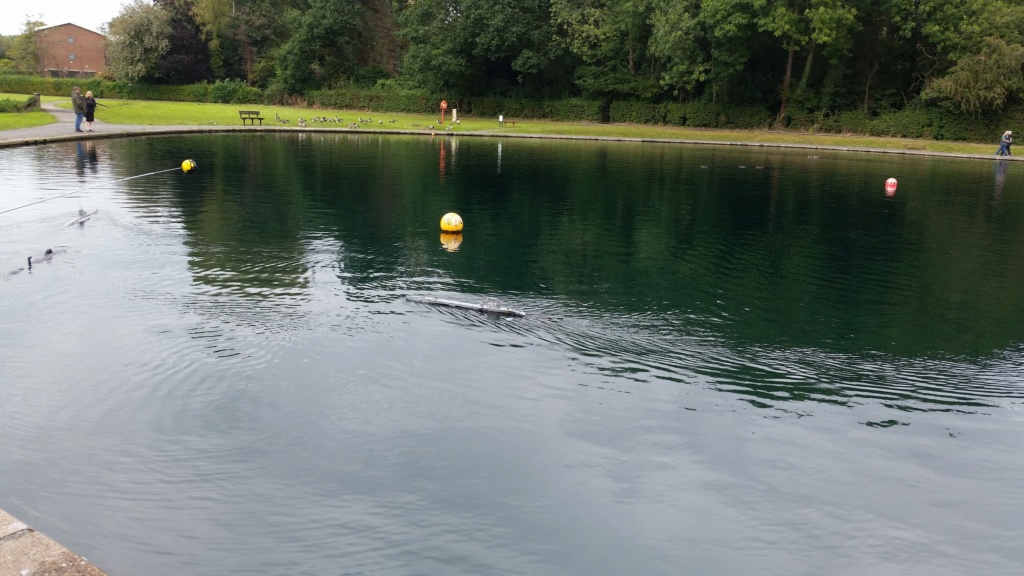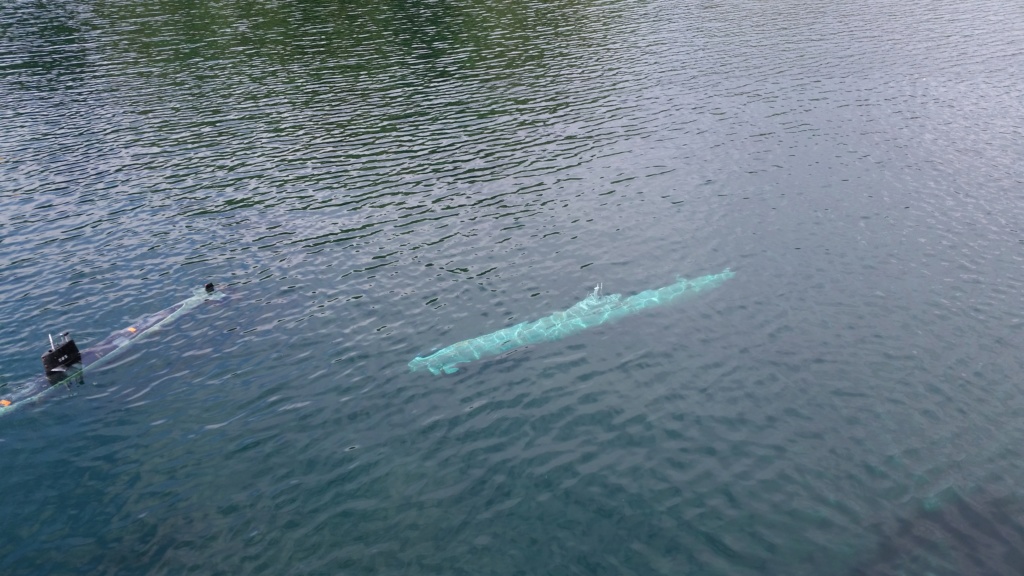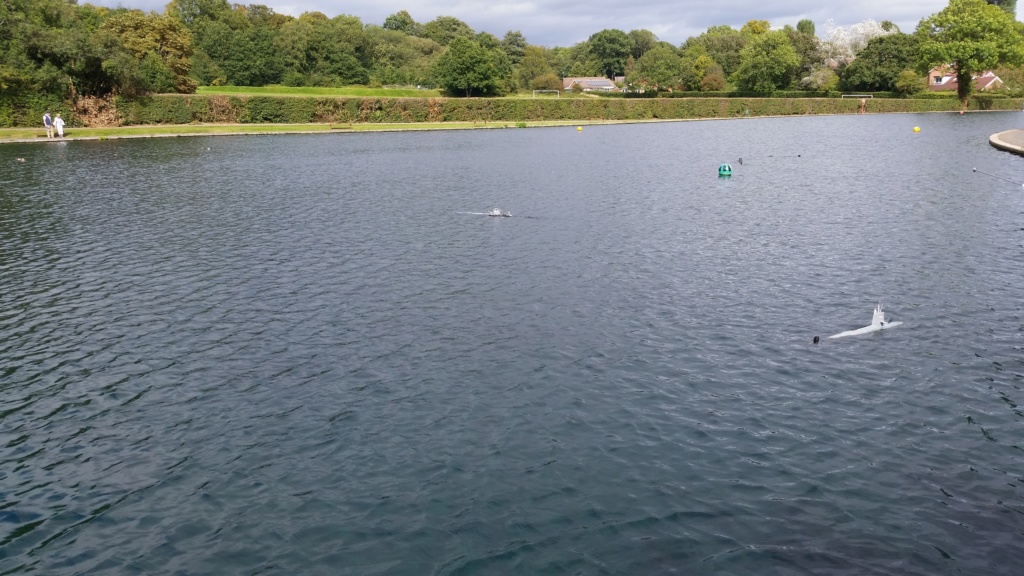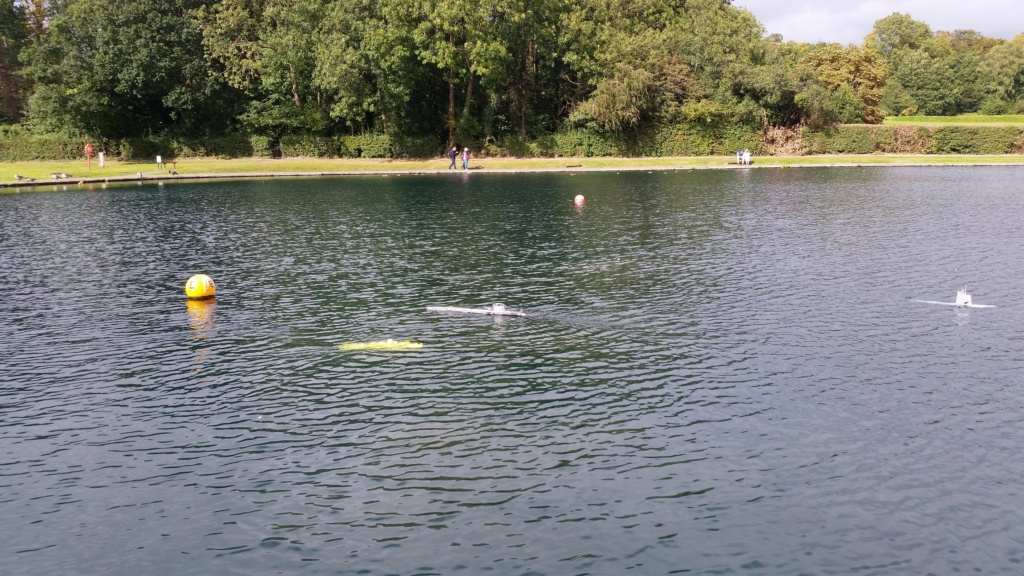 Good to see and have a chat with Alex Gibson. (In the maroon pullover below. The "Father of the SubCommittee in the UK!)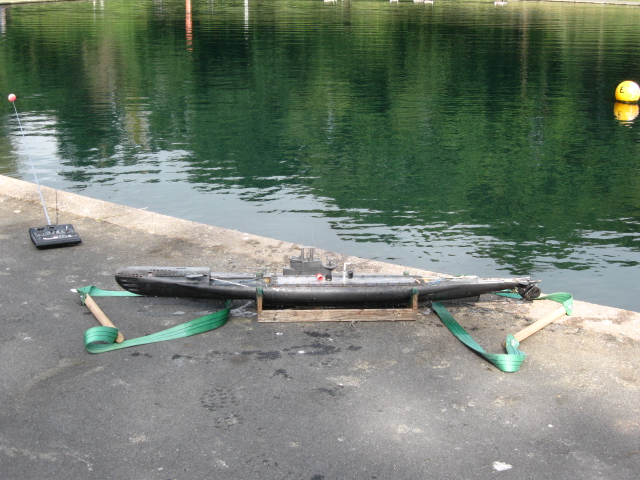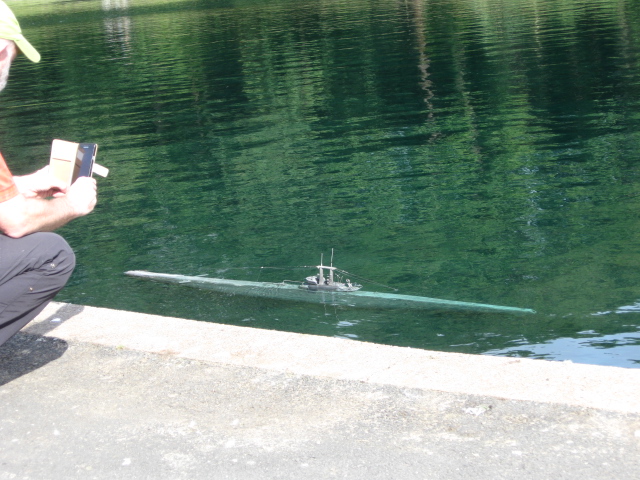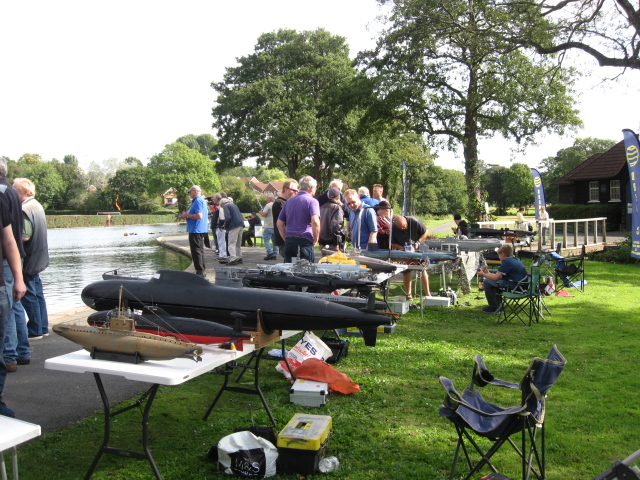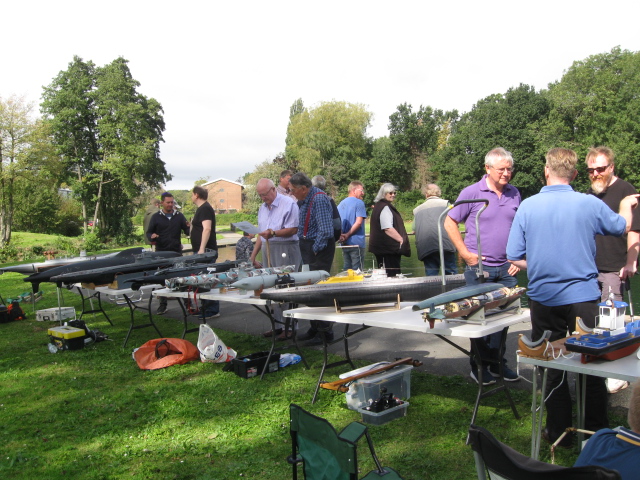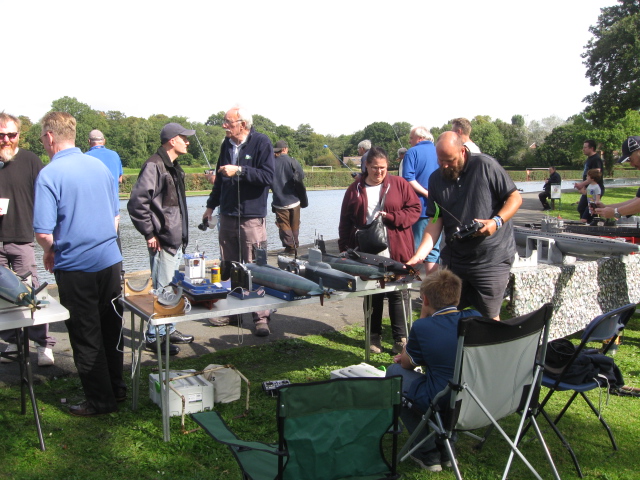 I don't have a photo, but Carl Millington was there using Hobbyking openLRS modules in an (I think) Turnigy TX which he had set up for 458Mhz using Tim Senecal's guide on here and on the SubCommittee website. Nice to see this technology catching on. No pegboard needed, so great for this type of meeting, and it allows our hobby to move into new technology such as telemetry.
David
Last edited by david f on Wed Nov 13, 2019 9:17 am; edited 9 times in total