I have referred to this source before. They have just issued a new catalogue "Coastal Forces & Submarines", Mid January 2018 No.2.
This has some very good stuff among it's 659 items, such as out of print books, drawings and research documents.
I asked them if an electronic copy is available anywhere and apparently not but all the catalogue items are listed on Abe Books.
I attach a few page scans of this catalogue: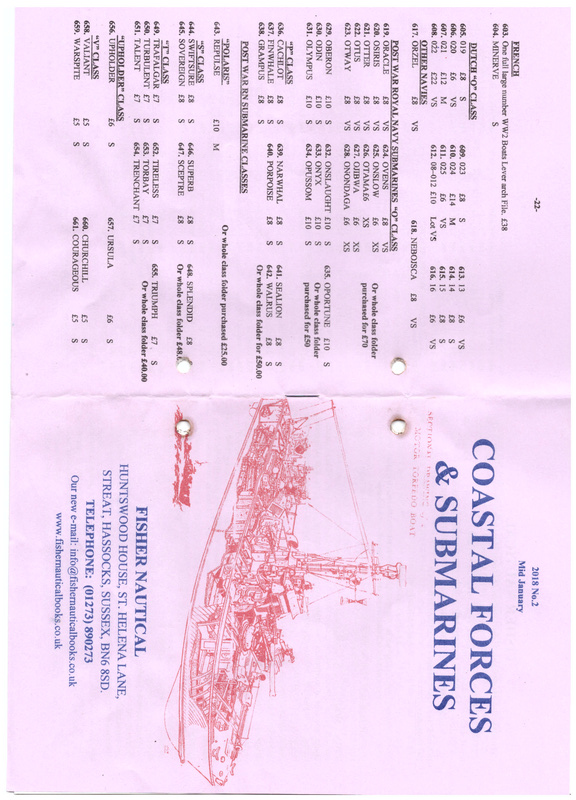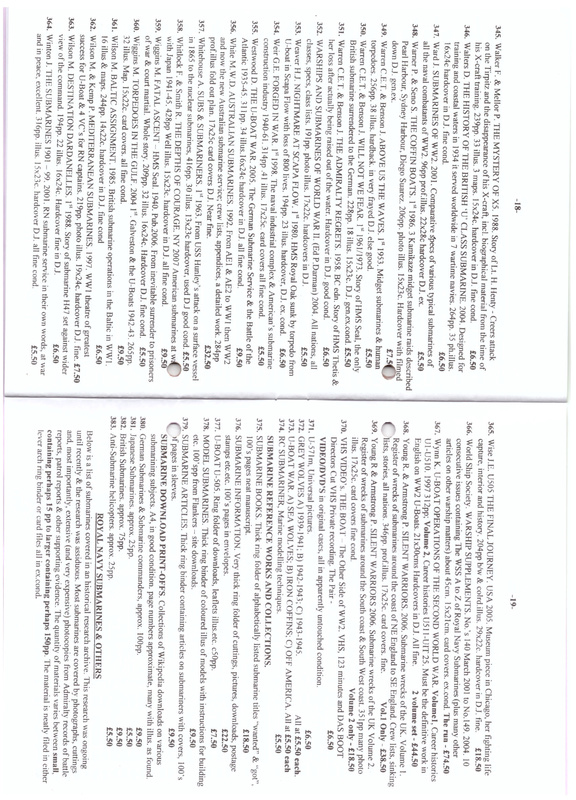 I have ordered one of the listed folders of Research Material for the U class submarine ORP Dzik (Built in Barrow and run by the Polish Navy) which I modelled a couple of years back.
It is excellent with some photos I hadn't seen and "Secret!" Patrol logs. See the sample pages below(the whole folder is a 100 pages or so):