Mike has hit solid gold with his purchase of the entire line of 1/96 GRP and resin Small World Models r/c submarine hull kits. As I'll be the point of manufacture (in turn I'm training and turning over the glass and resin work to the very capable Kevin Rimrodt) the masters, GRP hull tools, and RTV resin tools arrived here last week.
I've examined and have started evaluation fabrication of two hulls of the goods received.
Those tools, like the other three, are in excellent condition and their design permits quick and relatively easy production -- those two properties equate to less labor, hence lower eventual selling price. But, we are a long way from establishment of the retail price.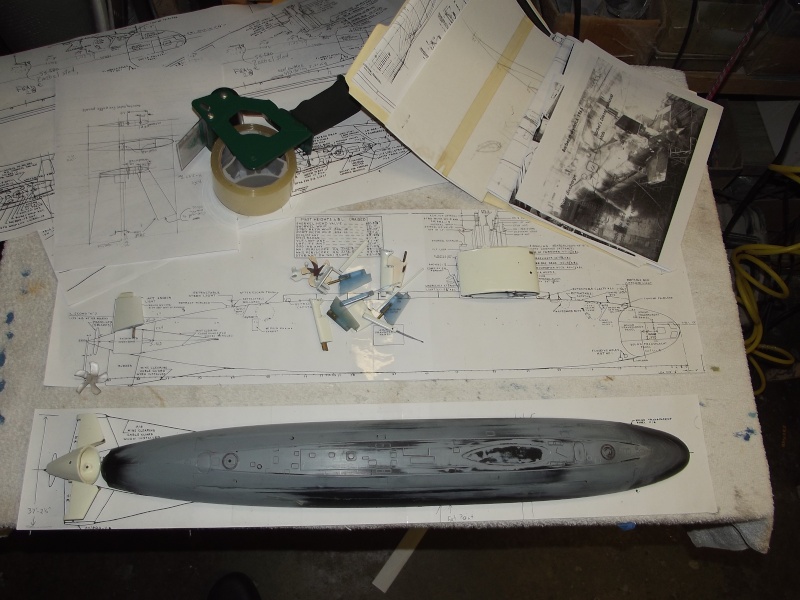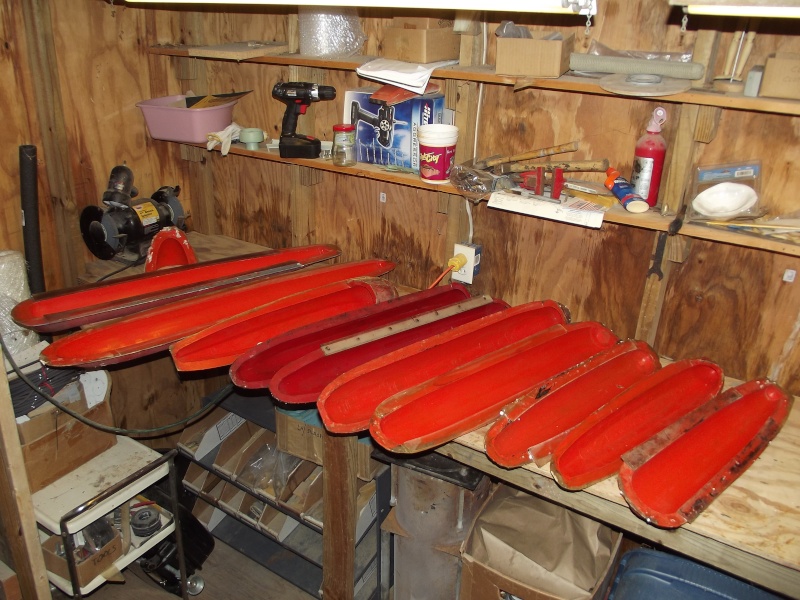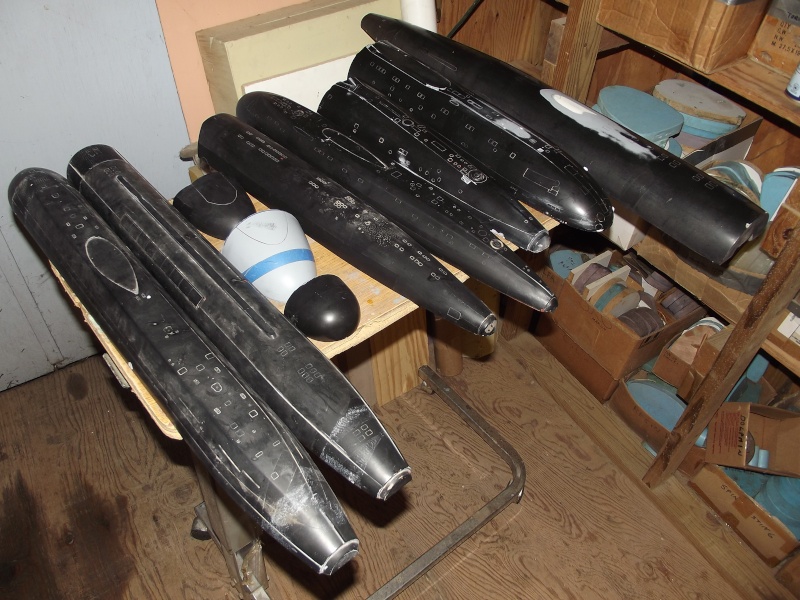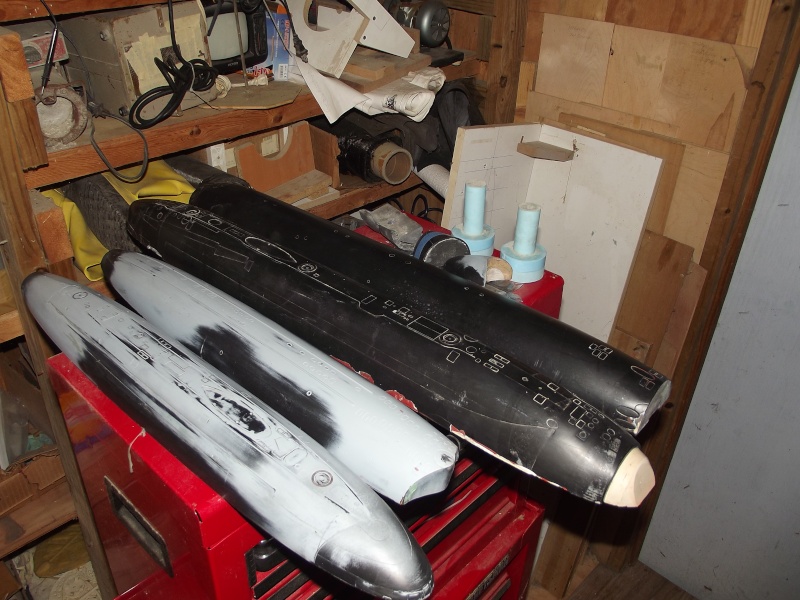 So, You guys are in for a treat in the next year, as we roll out these kits in the catalog. But, there is a lot of work for me to do to get the resin tooling put in order -- configured as how I like to do production. And some of the masters too have to be re-worked to incorporate features that will enhance the already high quality of these fine kits.
Here are some shots of the masters, tools, and even the preliminary hulls I pulled of the KILO and BLUEBACK:
The BLUEBACK, SEIRRA, KILO, OYASHIO, and TRENCHANT GRP hulls.
BLUEBACK resin tool masters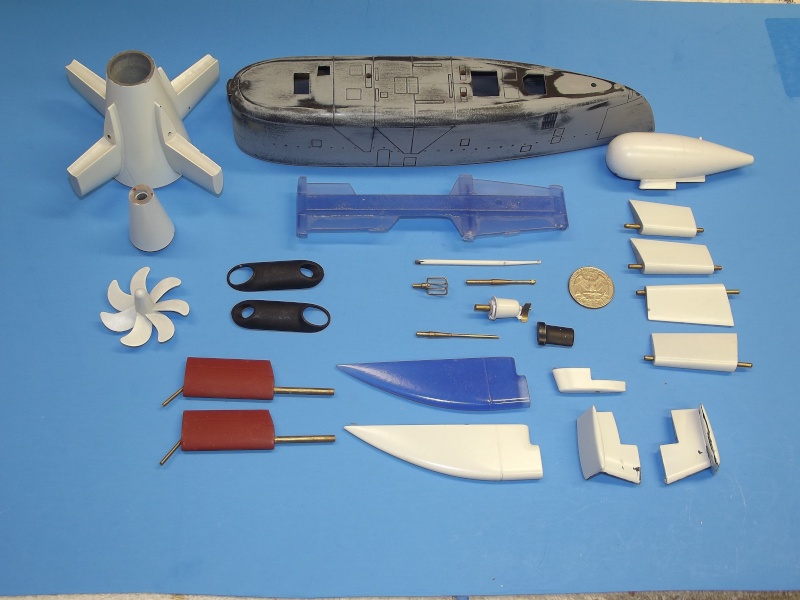 SEIRRA resin tool masters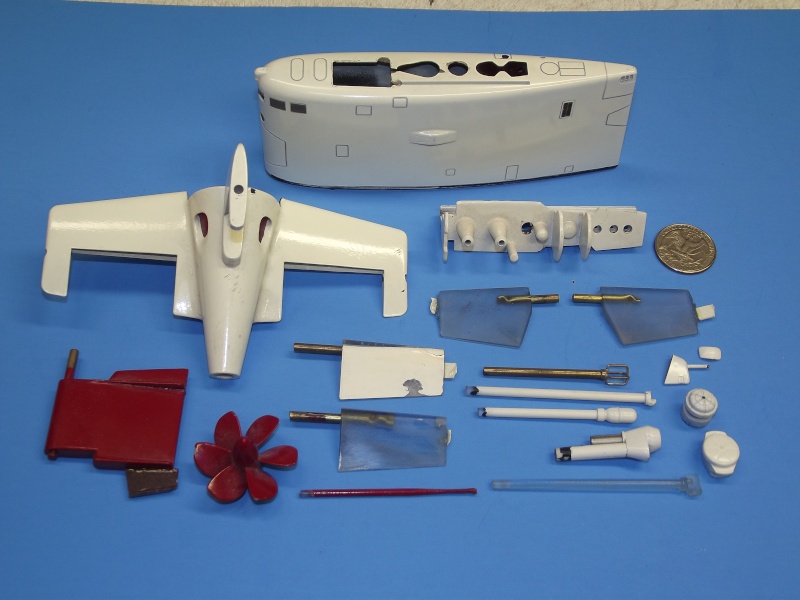 KILO resin tool masters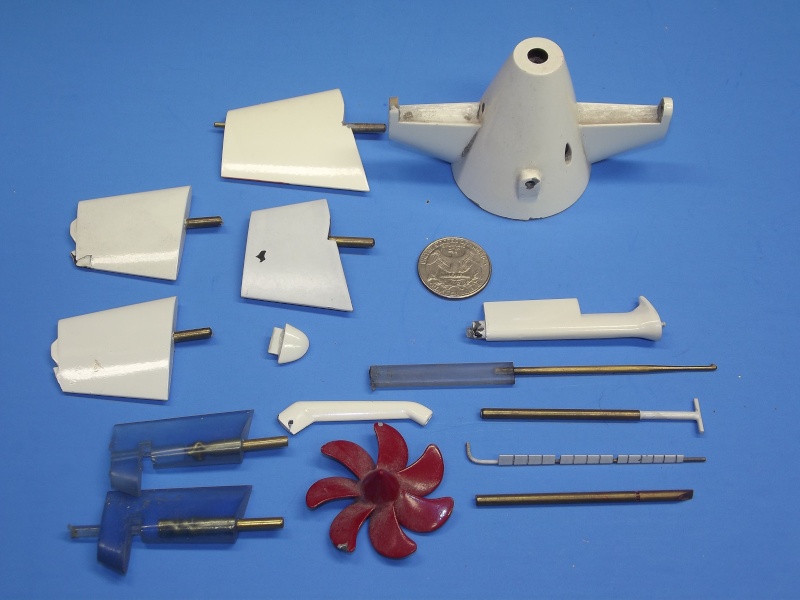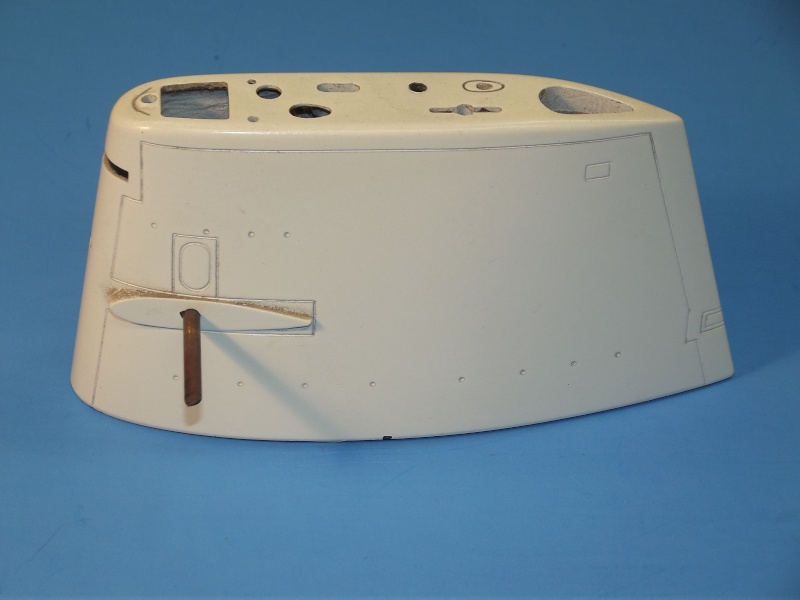 OYASHIO resin tool masters
TRENCHANT resin tool masters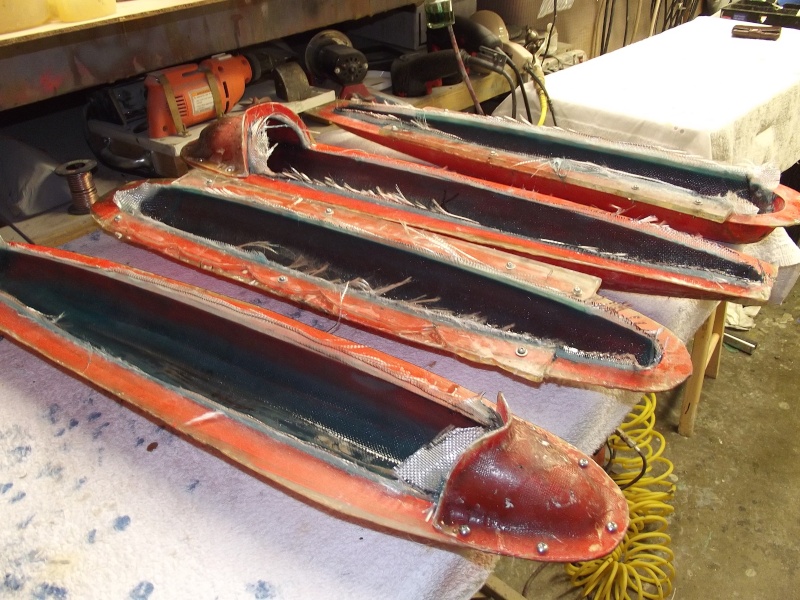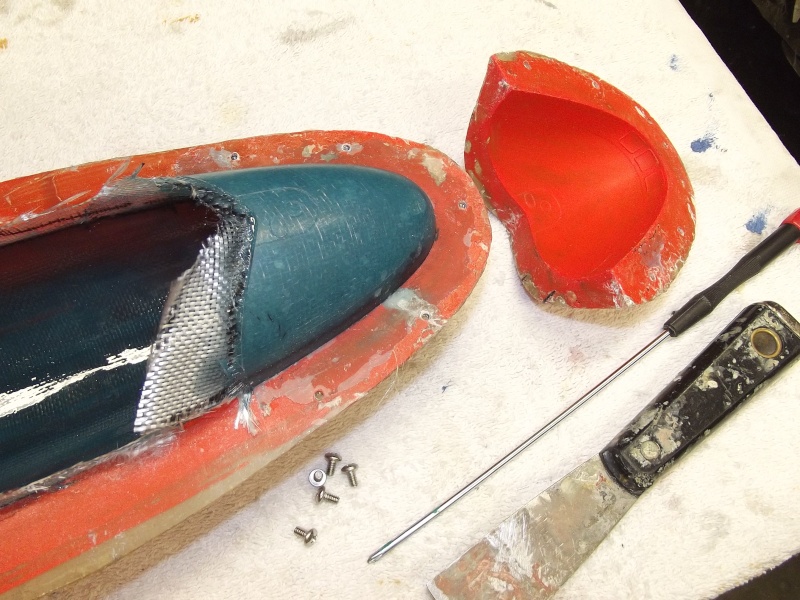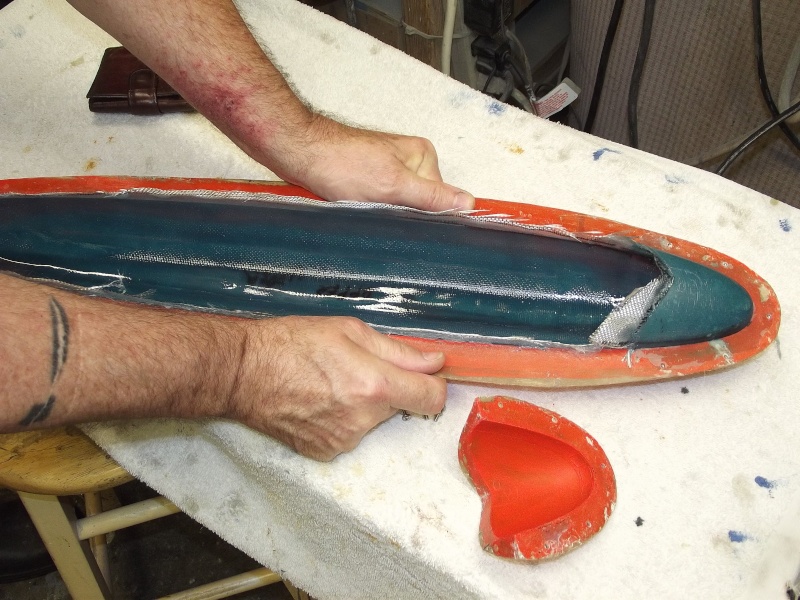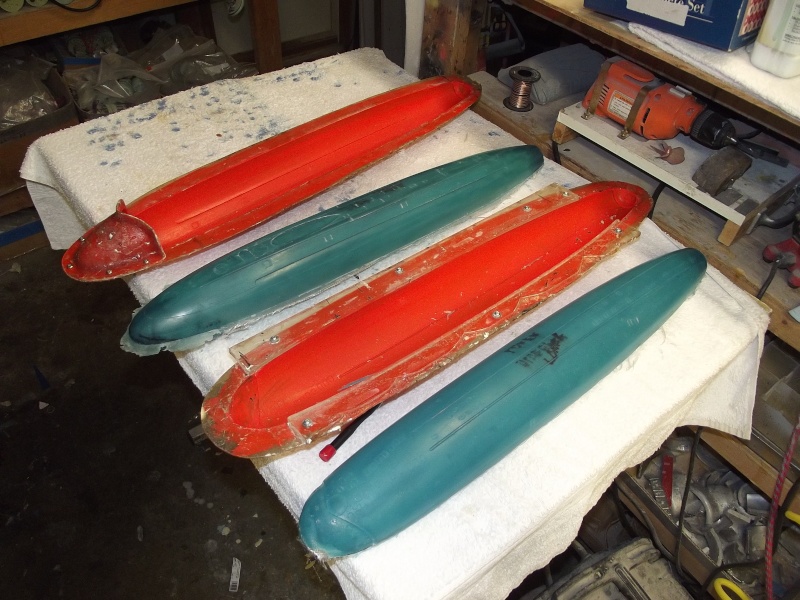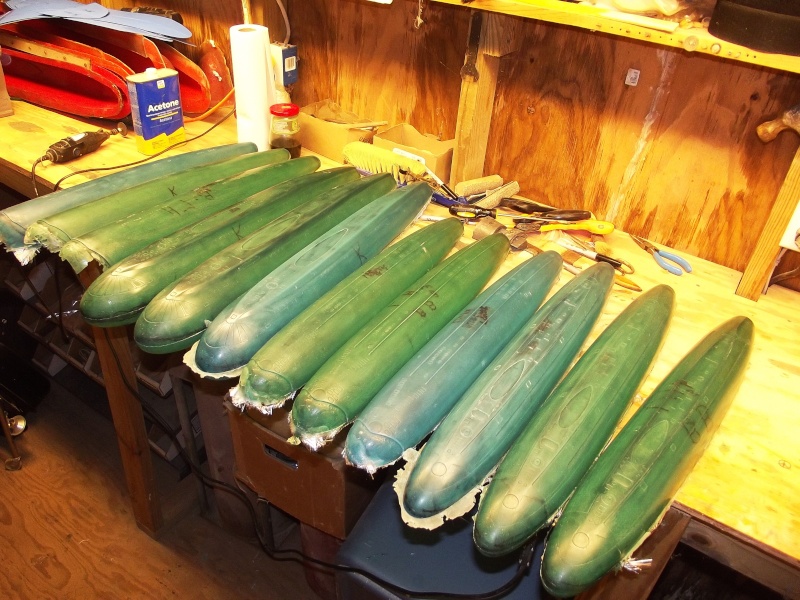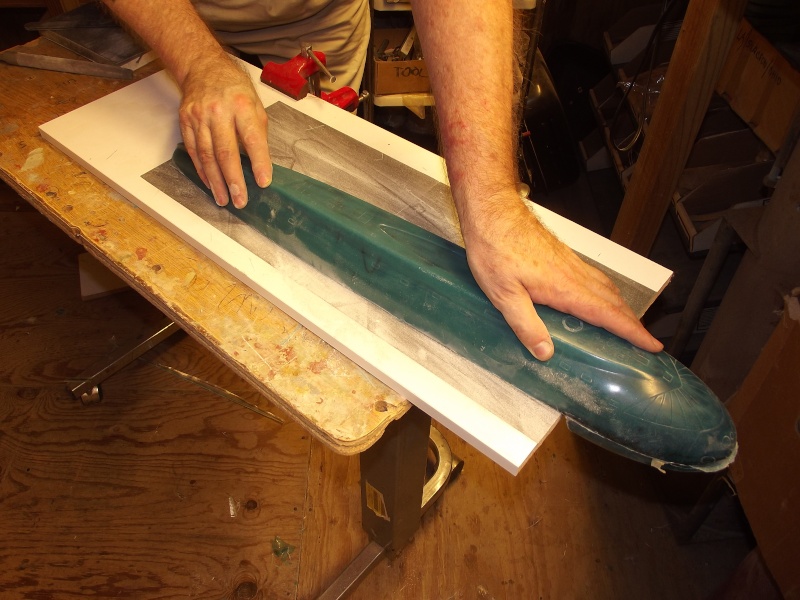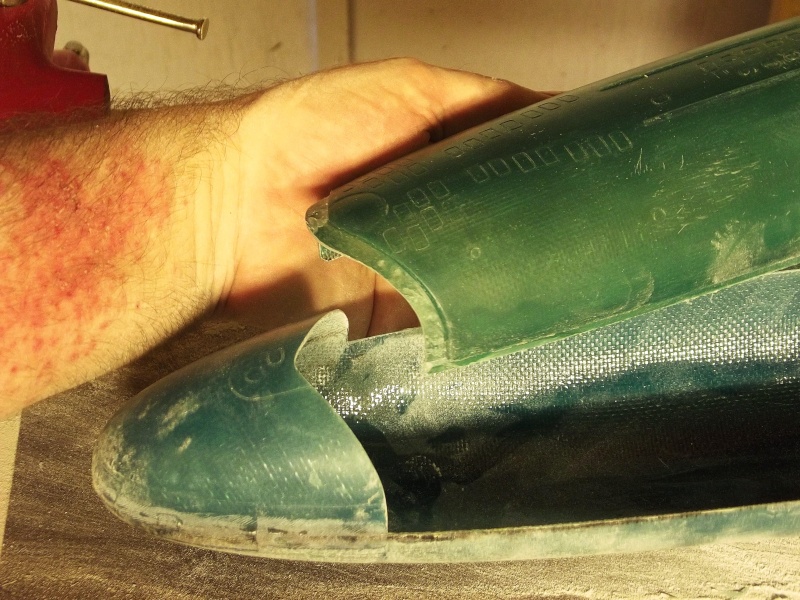 And some inside-baseball as to the eventual production process as applied to the GRP hulls.
OK, enough of the pretty pictures. Back to work.
... please, stand-by.
M