Way back in the early to middle 90's, the late Bernie Wood and the late Nick Burge (both AMS members) got together to design a new ballast system for a U-Boat Bernie had purchased from an ex AMS member, Jim Ward. When Bernie bought the boat, it was built as a surface running boat, with no capacity to submerge built into it.
The result was very interesting indeed, and can be classed as the forerunner to the cylinder/module system used today.
I've reproduced it below (I still can't figure out how to upload PDF files to the forum) but if anyone would like a full size PDF copy, let me know (with your email address, please, via a PM) and I'll send you a copy. It's very interesting reading...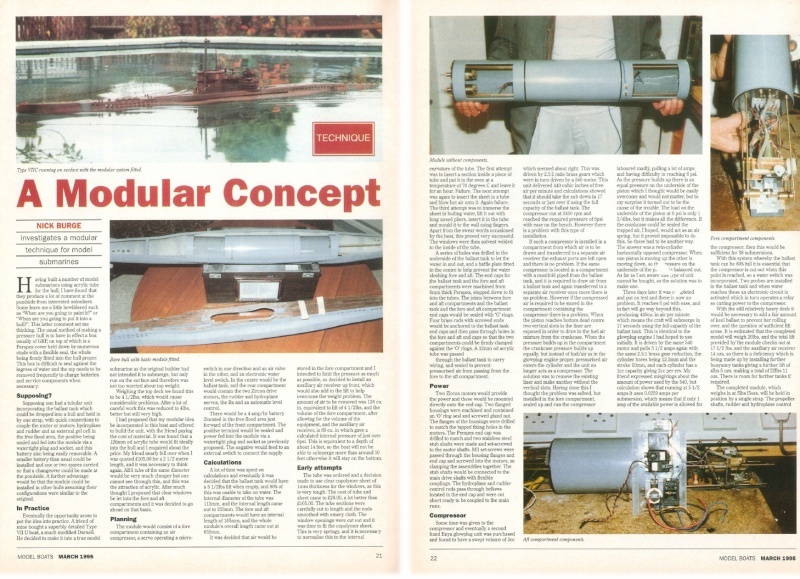 Richard