Here's another archive photo of my own, as far as I can find this is the only photo in existence of my Darnell P class, built as HMCS Onondaga.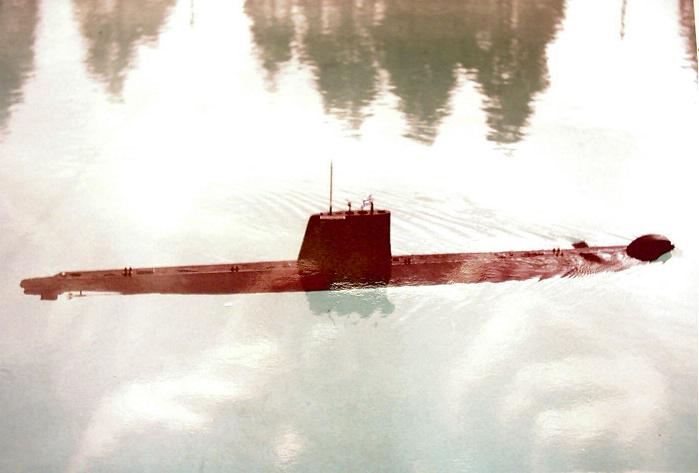 I think the photo was taken at a show Bernie and I attended around 1986/7 at the home water of the Crowbourgh and District Model Boat Club, in Sussex.
Onondaga was built as a test bed for a mad idea we had, instead of having a contemporary ballast system to submerge, this one had a 540 sized motor in a tunnel in the centre of the boat to pull the boat underwater, based on the Nikko Sea Wolf toy submarine.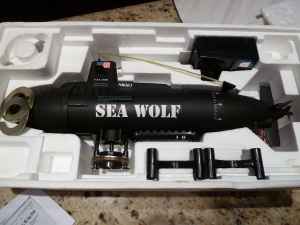 I wrote a short article for the AMS magazine on it I think, describing the initial tests we carried out in the domestic internal testing facility, aka the bathroom.
After much testing, swearing, modifying, adjusting and more testing(normally accompanied by much bad language)we did actually get the boat to work reasonably well, but the running time was abysmal..with two 380 motors for main propulsion and the 540 for submerging, it sucked a 4a/h gel cell battery dry in minutes. We added another gel cell which helped with run times, but then the boat was almost submerged when running on the surface.
I can't remember what fate befell Onondaga, we did remove the dive system, but what happened to her after that I don't know.