Really nice to get back to an event in this lovely part of the country.
Our thanks to Geoff (Admiral Donuts !) and Paul and everyone who attended for a great weekend by the seaside.
With a bit of luck and support this event should become an annual event.
Dawn rises in Sheringham! (Well not really dawn but we found  that you could guarantee free parking close to the pond by arriving early.)
A striking location on the cliffs overlooking the North Sea.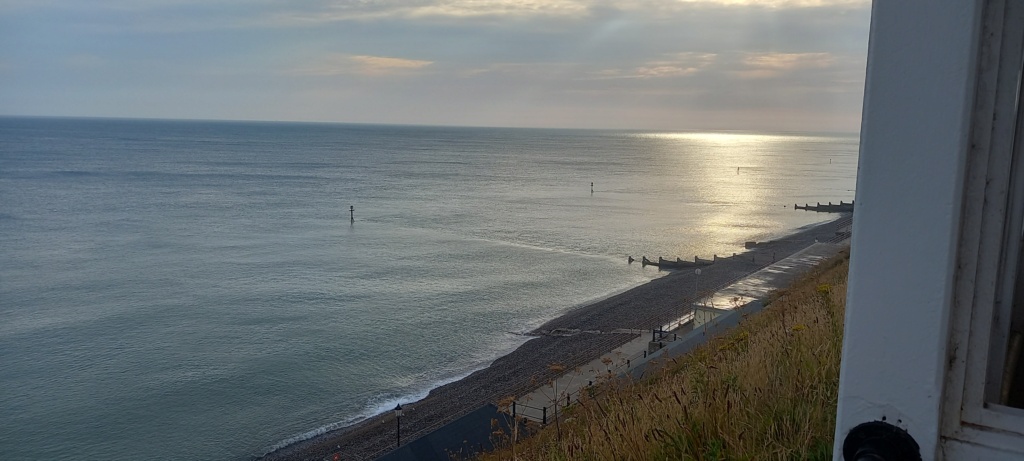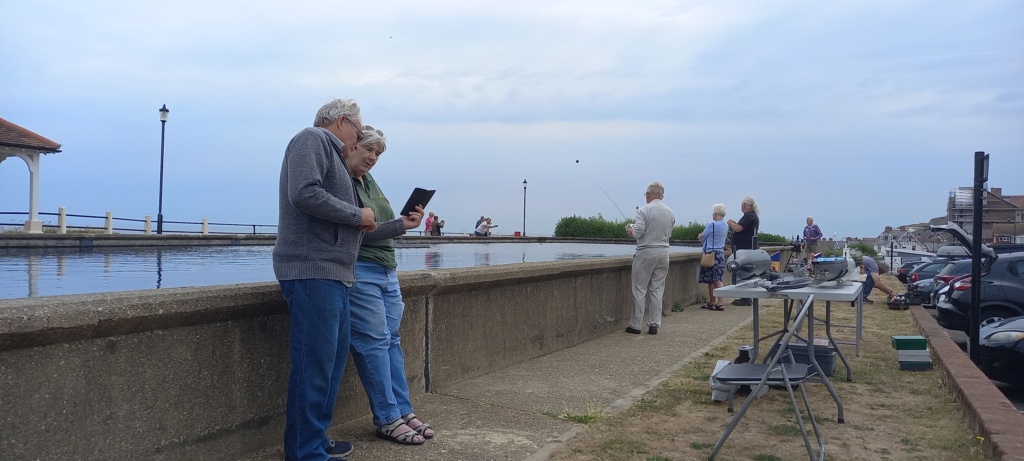 The local Council had used this blue dye to prevent weed growth. It worked well but was maybe a little dark. The pond is fresh water.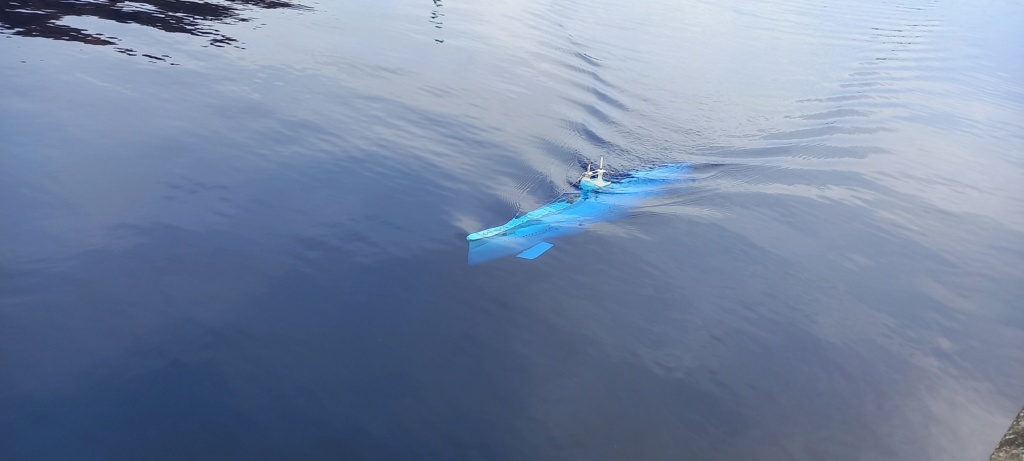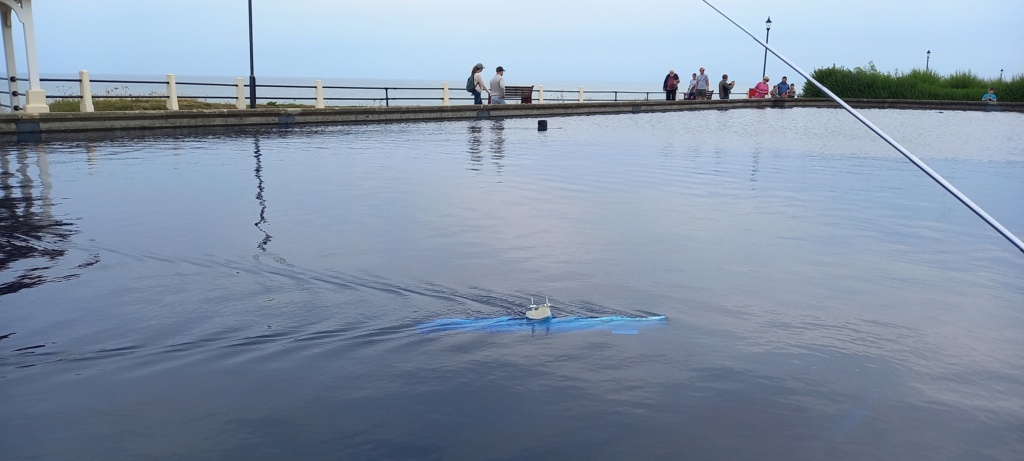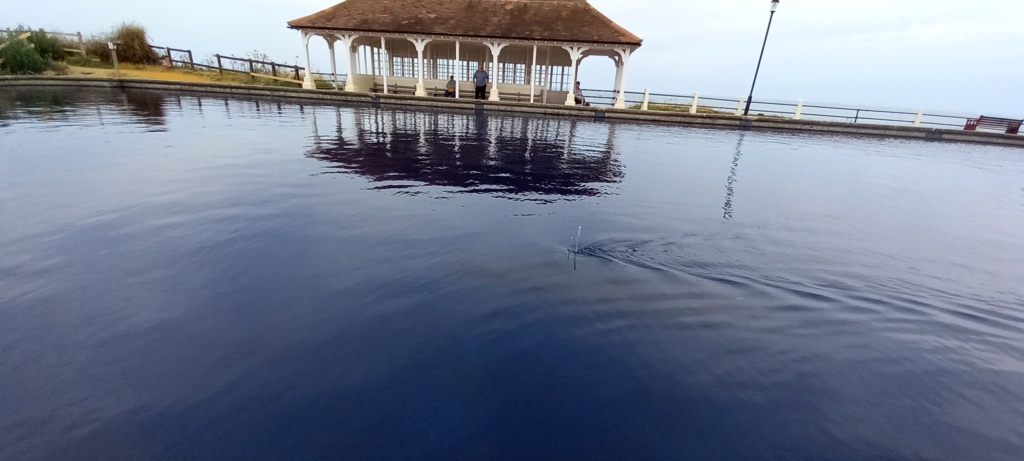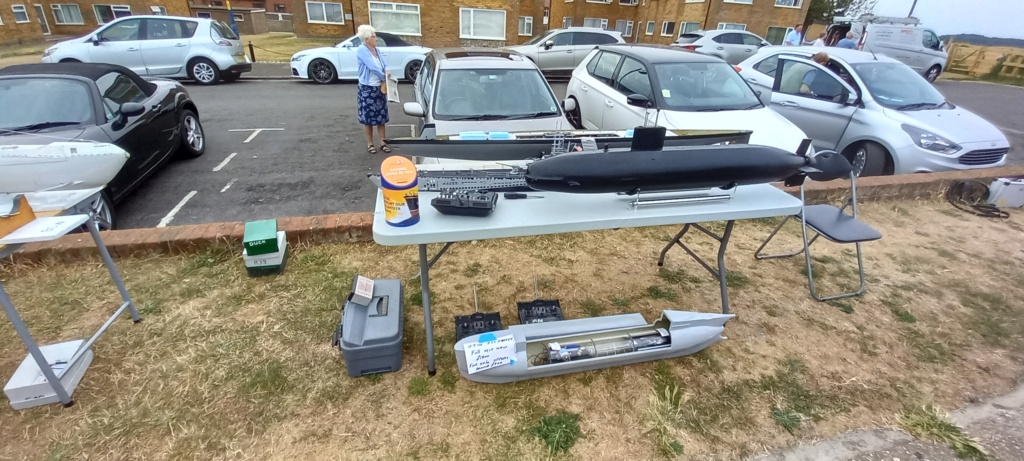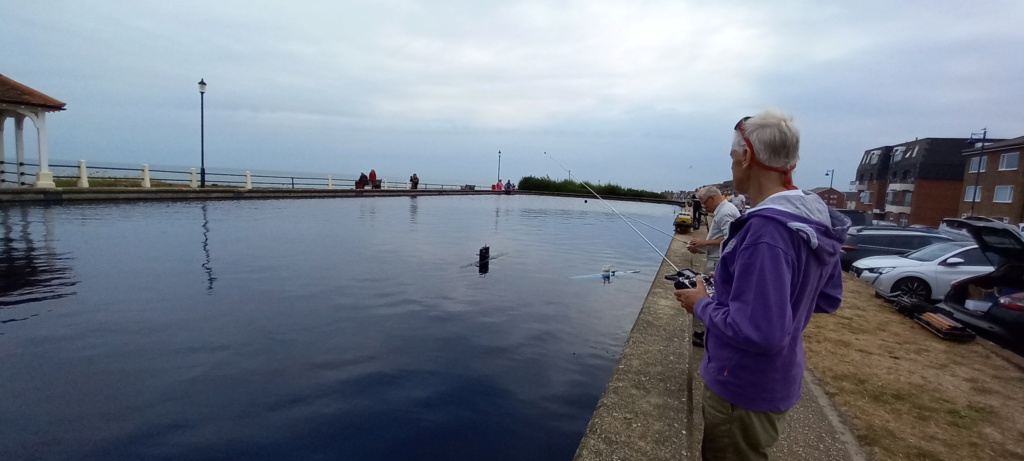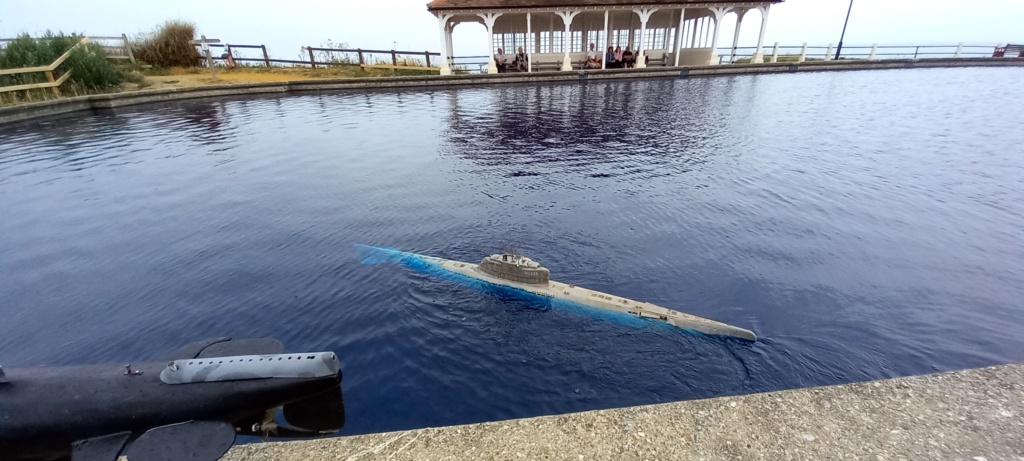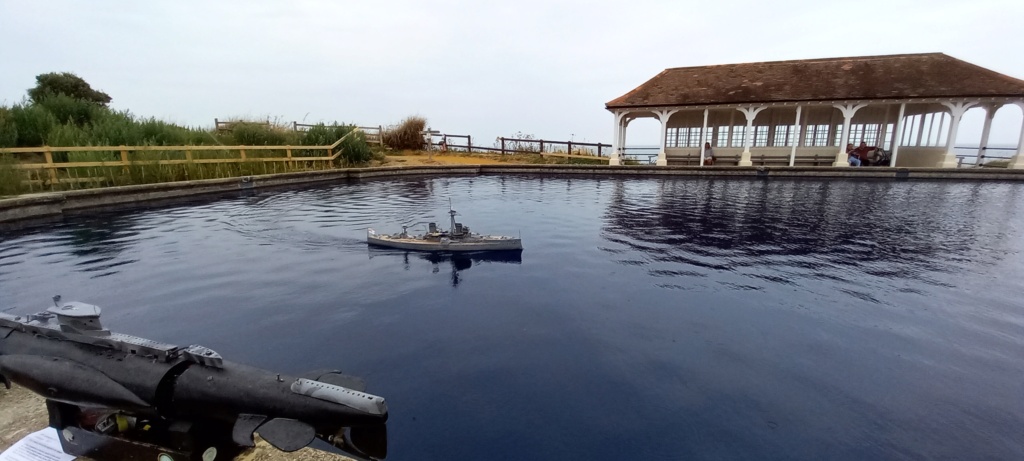 The pond wall and rim makes it very easy to display and work on models.