Who is online?
In total there are 5 users online :: 1 Registered, 0 Hidden and 4 Guests
Most users ever online was 180 on Tue 5 Nov 2019 - 6:03
Statistics
Our users have posted a total of 12279 messages in 1967 subjects
We have 987 registered users
The newest registered user is Pysiak
U Class British - ORP Dzik ( built in Barrow)

david f

AMS Treasurer






Posts

: 2363


Join date

: 2010-11-10


Age

: 73


Location

: Cumbria


david f

AMS Treasurer






Posts

: 2363


Join date

: 2010-11-10


Age

: 73


Location

: Cumbria

I have just had a nice email about ORP Dzik. The text quoted explains it all. Nice when history comes alive again.
I see what Trevor means about the naval officers - their caps look too wide to be RN?
This Imperial War Museum photo in the link shows a Polish Officer on the deck of ORP Sokol - the other Polish U Class submarine.
https://www.iwm.org.uk/collections/item/object/205154797
My records (" Warships", No.132, Spring 1998 article by Derek Walters) say that her Commanding Officer was Lieutenant Commander B Romanowski and her crew were all Polish.
He had an extraordinary career and he was a real "Fighting Pole":
https://en.wikipedia.org/wiki/Boles%C5%82aw_Romanowski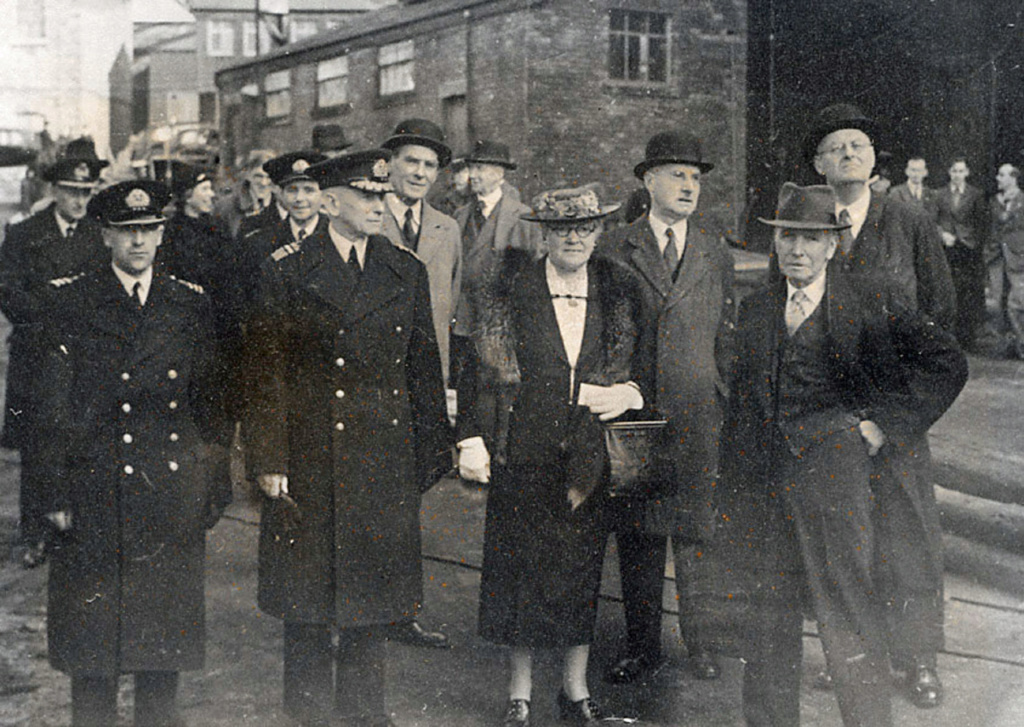 Text follows:
"Hi David,
I was interested to hear from David Jacques that you have made a working model of the Dzik (wild boar). I wondered why you had chosen that particular sub from the many that were built during the war.
My interest in the Dzik was that my great-grandmother Janet Ashton launched it in 1942 and our family still has the engraved silver plaque/tray that was presented to her at the time.  Her husband William Walter Ashton was a squad leader plater in the Shell Shop in the days when he would quote for a 'job' and Vickers would pay him and he would in turn pay his squad. He was involved in 'laying-out' the shell plates for pretty well most of the submarines and other vessels for many years.
I have attached a couple of shots taken at the time..............no sign of the sub itself unfortunately. My great grandad is the one in the trilby hat on the right.  I am not sure if he had just retired at the time of the launch or not. According to my records he was about 72years old at the time. On the other hand it was wartime and he may have been still needed.
Cheers Trevor Burns
Hi Trevor,
Many thanks for the email and the very interesting photographs. It is very nice when models bring some history alive.
I chose ORP Dzik  because I had always wanted to model a British U class (There are not many models of this class.) and I was interested to see how many other navies ended operating them post war. (about 7 including the Russians!)
Several times when the model is being run  Polish members of the public have noted the flag and asked about her. I have managed to obtain a copy of  the log of her crew's gallant exploits. (Mainly in the Med)
Your great Grandad had an interesting and long career. Are you able to identify any other people in the photos? Would there be any Polish officers present?
Would you mind if I put the photos and your email online in the Association of Model Submariners sites?
My Grandad (Hadwin) worked in the Yard during the First World War.  
Thanks again,
David
Hi David
You are welcome to use the pics and info wherever you wish. The man on the platform next to my greatgrandma was Sir James Calender the equivalent of Len Redshaw In later times.
The family always assumed that the naval uniformed guys were Polish but I have no proof of that.  Their caps do not look British somehow.
Cheers Trevor"
Marek Smolski likes this post

Marek Smolski






Posts

: 2


Join date

: 2021-02-08

Hi,
This is an excellent report on the construction of the ORP "Dzik" model and a touching story about the Ashton family.
I am fascinated by U-class submarines. I am currently building a small (scale 1: 100) model of this ship. Later I'm going to build HMS "Upholder" (same scale). Then the ORP "Dzik" model in 1:32 scale, but for this purpose I collect data (drawings and photos). Maybe you have some interesting materials about these ships?
I will be obliged for your help.
Best regards.
Marek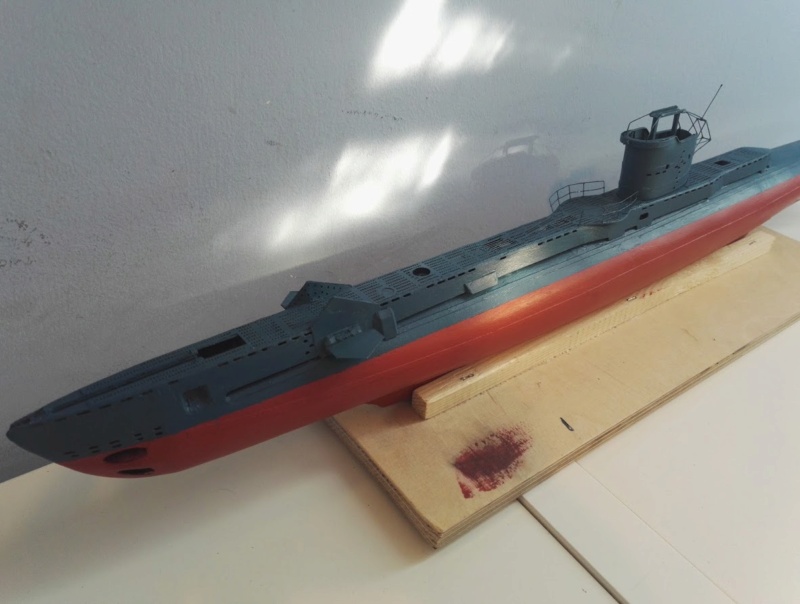 david f

AMS Treasurer






Posts

: 2363


Join date

: 2010-11-10


Age

: 73


Location

: Cumbria

Hi Marek,

It is good to see more interest in British submarines. The U class turned out to be an incredible "work horse" after an inauspicious start as a training sub.

I don't have any special sources of information other than these:

- The John Lambert  drawings are good and they are reproduced in Norman Friedman's recent book "British Submarines in Two World Wars".

- There is also a book by Derek Walters"The History of the British U Class Submarine"

https://www.amazon.co.uk/History-British-Class-Submarine/dp/184415131X#:~:text=Originally%20designed%20in%201934%20for,successfully%20than%20in%20the%20Mediterranean.

Happy hunting!

David
Marek Smolski likes this post

Marek Smolski






Posts

: 2


Join date

: 2021-02-08

Hi David,

Yes it's true. British U-class subs are an interesting piece of WWII history and are very effective warships. As you know, two of these subs were used by the Polish Navy.
Thank you for the information on these two sources. I am reading a book by Derek Walters and ordered the plans drawing by John Lambert.
I don't know the book by Norman Friedman, but I often see this author in documentary films about WW2 ships.

Best Regards,
Marek