A very nice day at Edinburgh MBC. Very friendly club, some very impressive warships but not many subs! Lot's of other lovely models.
My thanks to the organisers from Edinburgh MBC.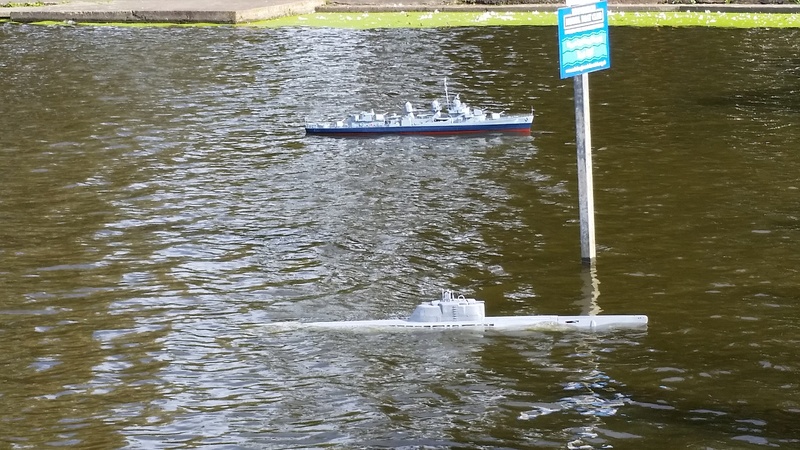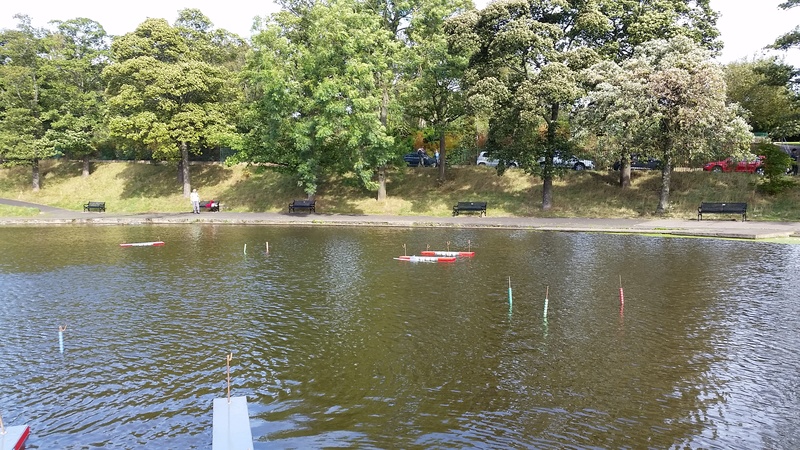 Andrew G (the father of many a model sub!) at the pond:
A small patch of "Sargasso Sea" at one end of the pond but otherwise very clear with a wadeable depth.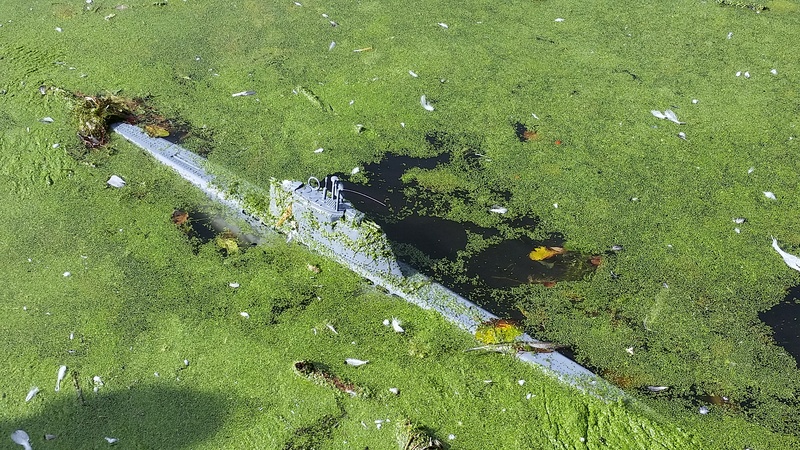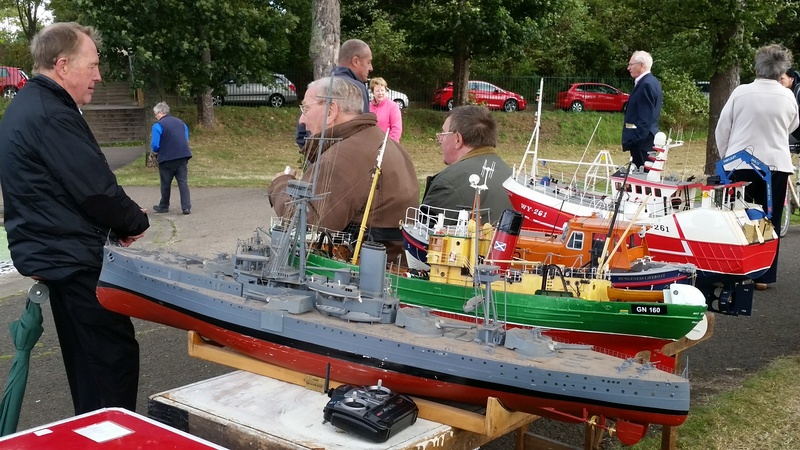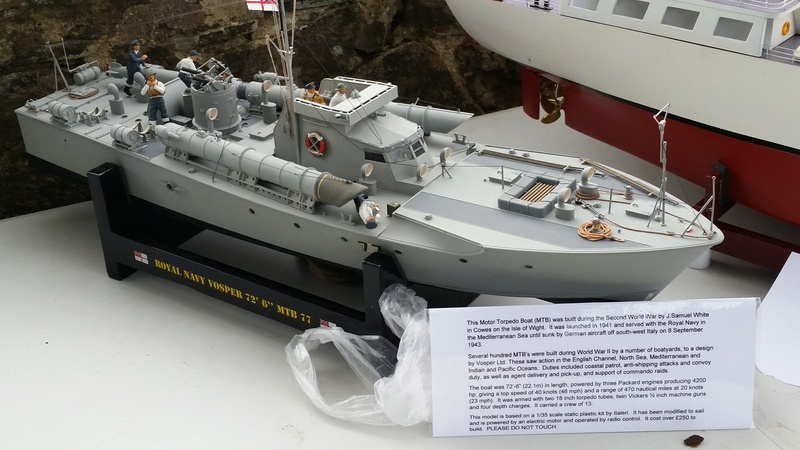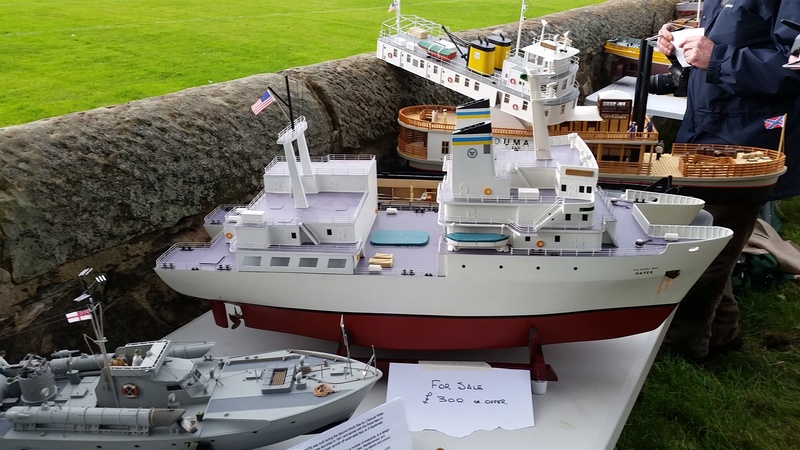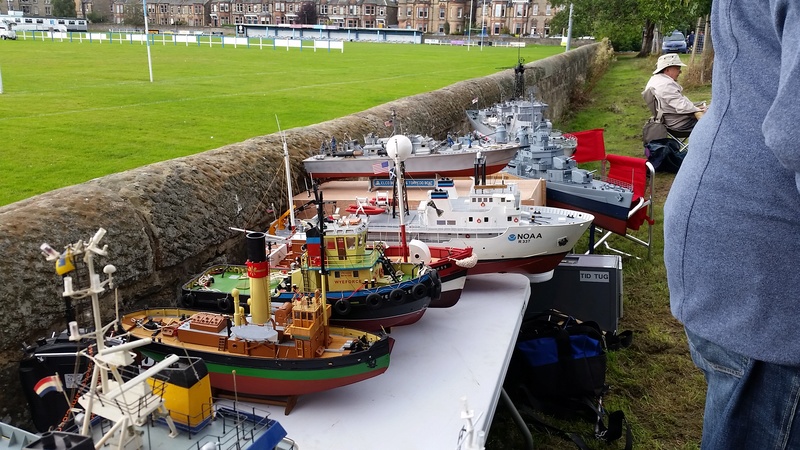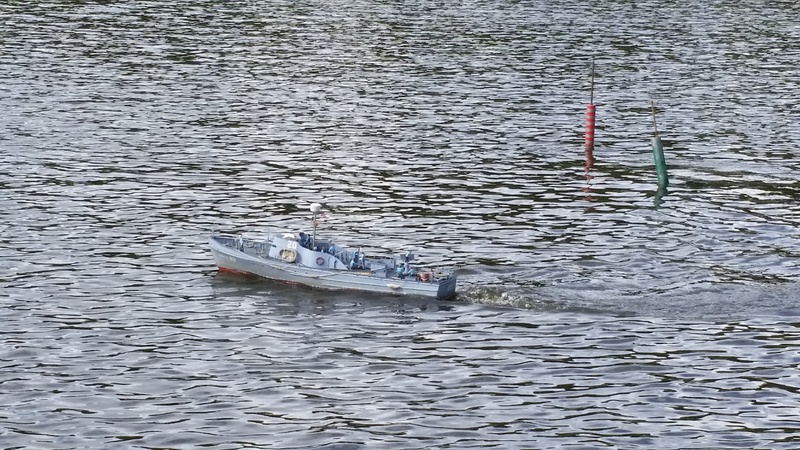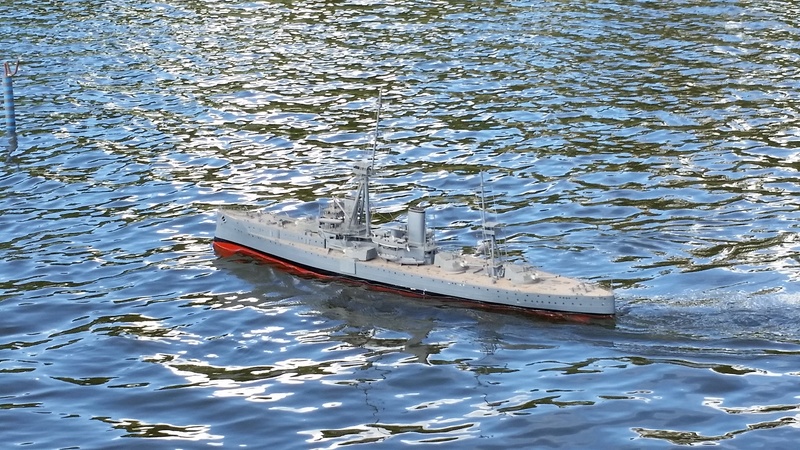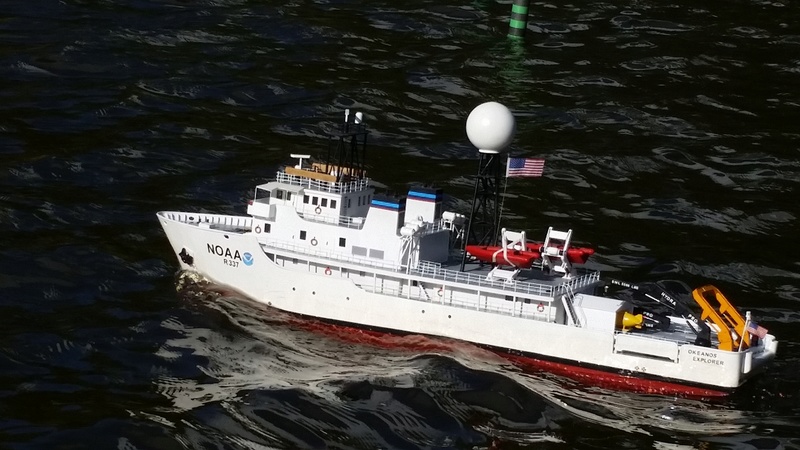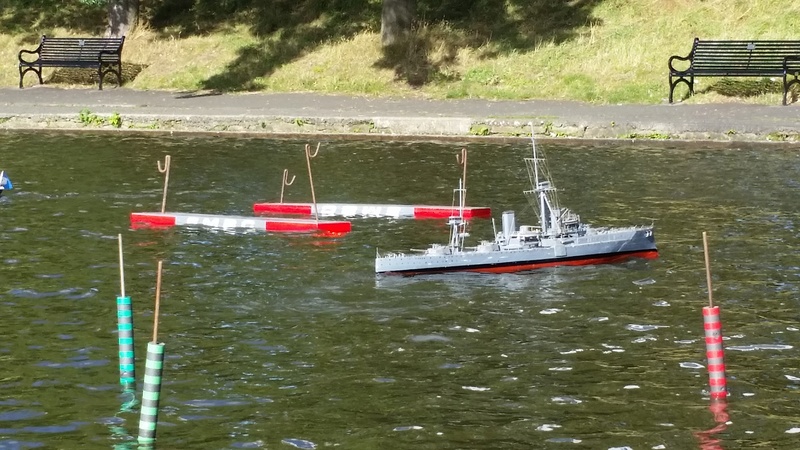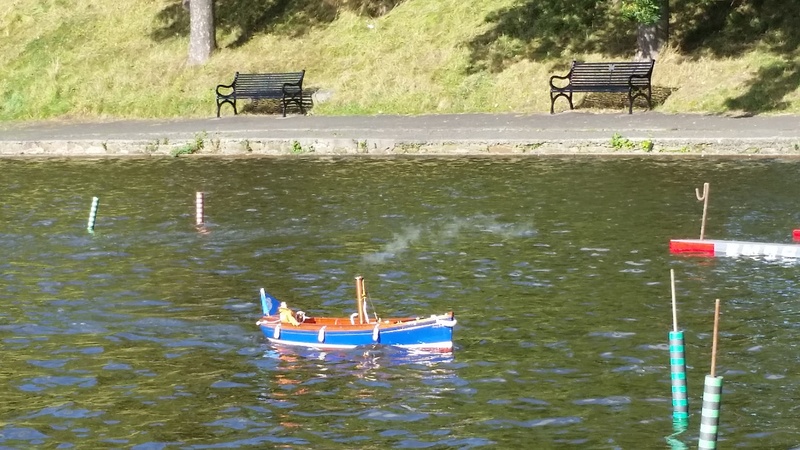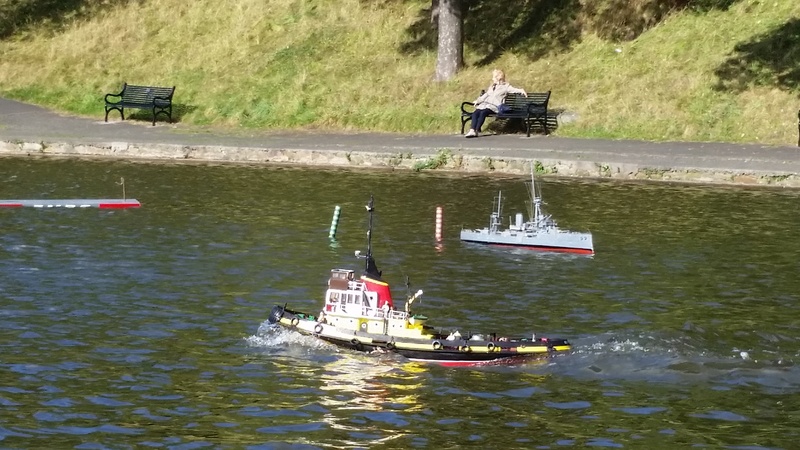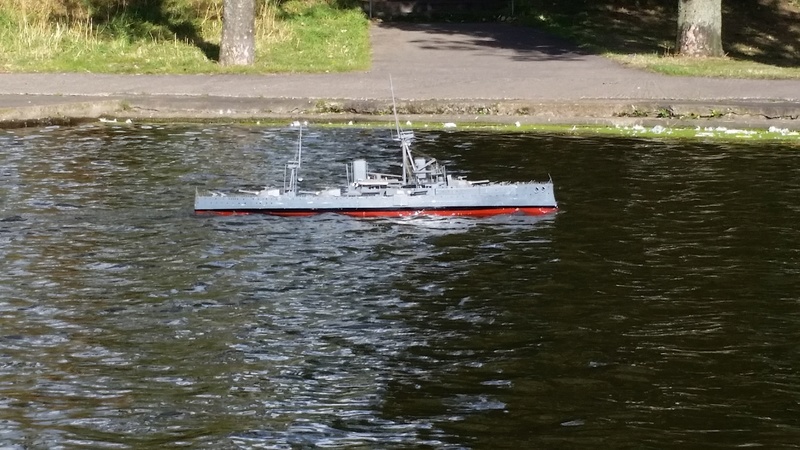 And so on to Crail for a good couple of days sight seeing and coastal walking.