Evening All,
After a really Rubish week I thought i test my Typhoon out. Brought it about 3 monthes ago and fought me at every turn.
had to go all the way to Leeds to pick it up only to find out it was built in Derby down the road from where i live(oh well)
needed up need a total rebuild and rewire.
So was extremly please when I tested it on Saturday and only one extremly slow air leak of the prop seals I made.
Had to repaint it as the totatlly looked wrong all rustly the person painted it.
And now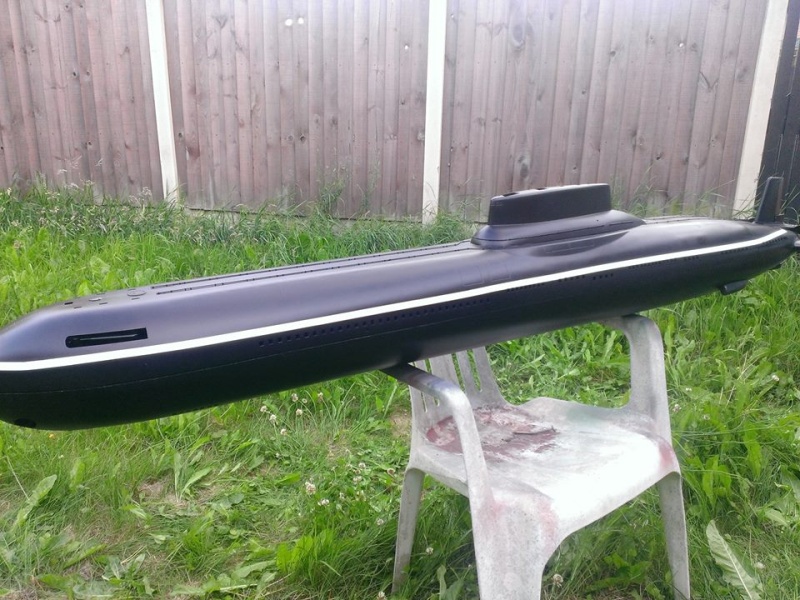 Just need to print of some water slide sticker for it.
Have to admit, this is the first Sub I have had to build from the hull up, as all the others i have had where just repairing or sorting the electric out. Well please when see it sail. need to dig out a lot of lead as orginally had all the foam from the engel kit on the top of the WTC.