Hello everyone,
on the weekend of the 17th and 18th January I have been on the Exhibition with my Family and our submarine and surface ship models like the years before ("The same procedure as every year").
The Exhibition in Lingen is not very big but includes all divisions of RC modelling (ships, planes, cars, trucks) and also model railways with impressive Club layouts. And there is a rather large market for model railways (mostly second Hand but also new items).
The exhibitors are mostly from the northern German Region and the nearby Netherlands.
Sadly the number of submarines has been rather small compared to former times when the submarine Club SONAR had an own exhibition stand with a lot of models. But since the exhibition organiser can offer only a very shallow Pond (only about one foot deep) most of the submarine modellers have retired from that Exhibition, especially those who have rather large models.
I have added some Pictures of the Exhibition.
Kind regards
Klaus-Dieter
our Exhibition stand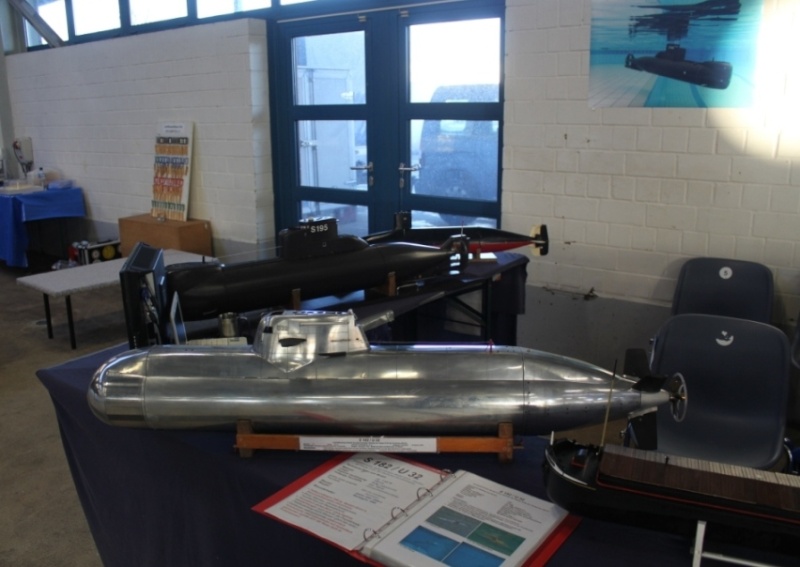 the pond
and some other models
for example the "ARCHI" diving System Demonstration models of Heinrich Kistenich