I've been sent a whole pile of photos from David Merriman (thanks David!) on his methods of painting and weathering boats...I think the best way to do this to avoid any confusion, is for me to upload one batch at a time in the order that I received them,, let David make any comments he sees fit, then upload another batch, and so on.
So, here's the first of them...this is going to be good.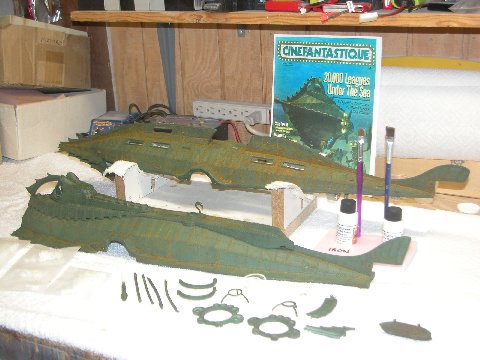 Over to you, David...
Here's the link as to where you can get the Nautilus kit : http://www.disneysub.com/31.html
Last edited by Richard(Admin) on Sun Dec 08, 2013 4:19 pm; edited 1 time in total