For a while now I've been working on a triple turbine powered tractor puller to 1/8th scale, with the help of Andy (tattooed).
This is the tractor I'm basing mine on..the turbines are from ex Russian military Hind helicopter gunships.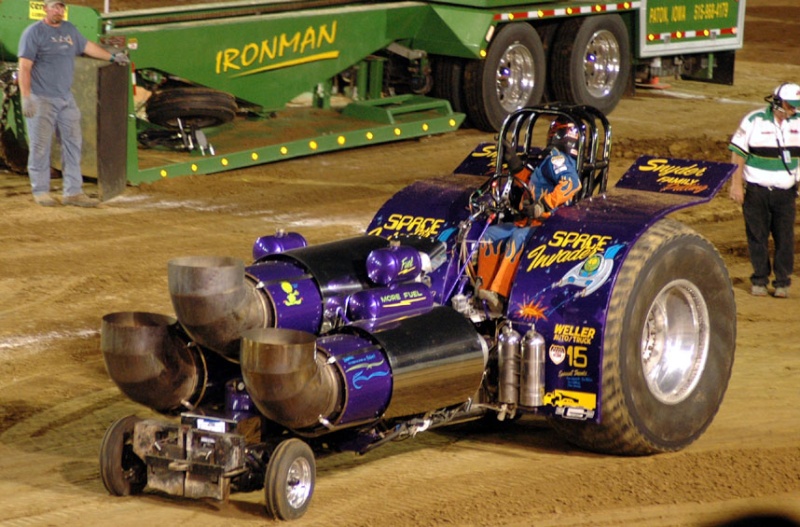 Andy very kindly made me the turbine bodies, they arrived earlier today. These pics show them laid temporarily in position on the chassis, the roll cage has to removed and raised a fair bit before I get too involved in mounting the turbines.
The tractor is powered by a huge brushless motor run from a 14.4v 5000a/h lipo pack, has three channel 2.4gHz radio, and will have an electronic sound board of the turbines firing up, building the revs up, and then starting the run, then shutting down.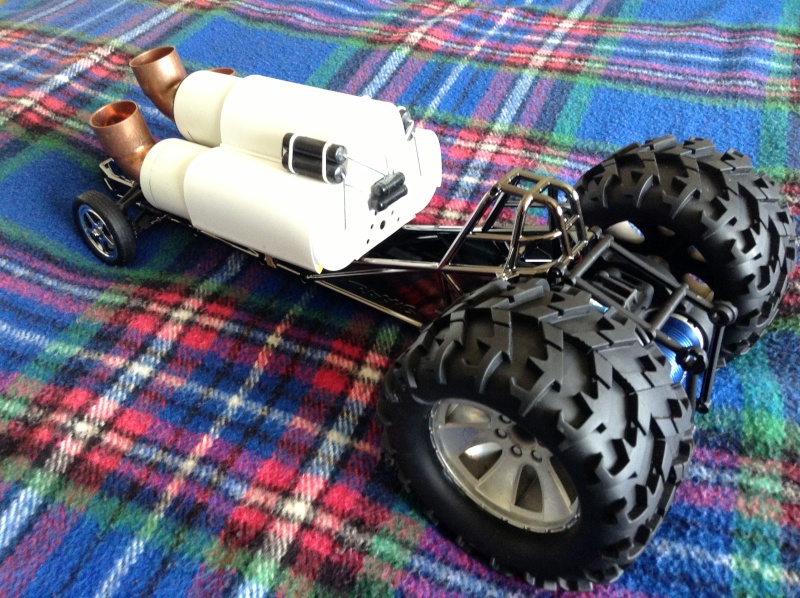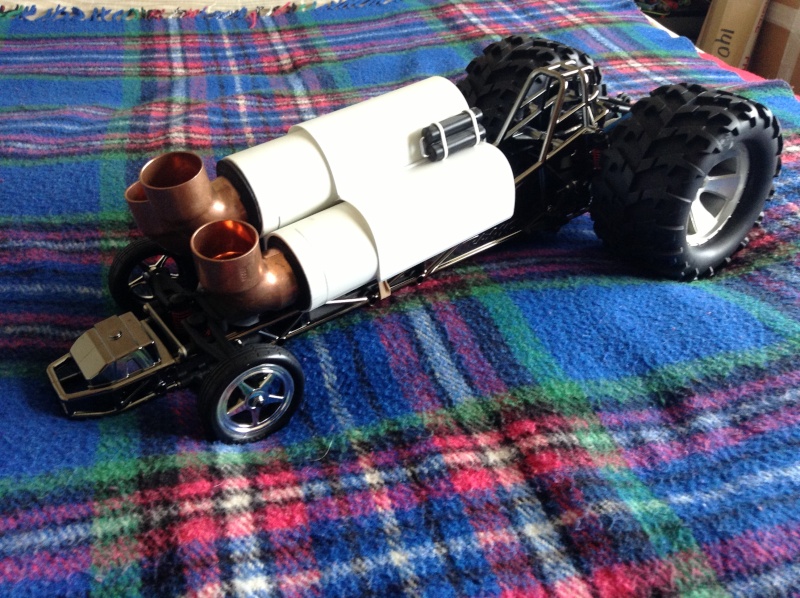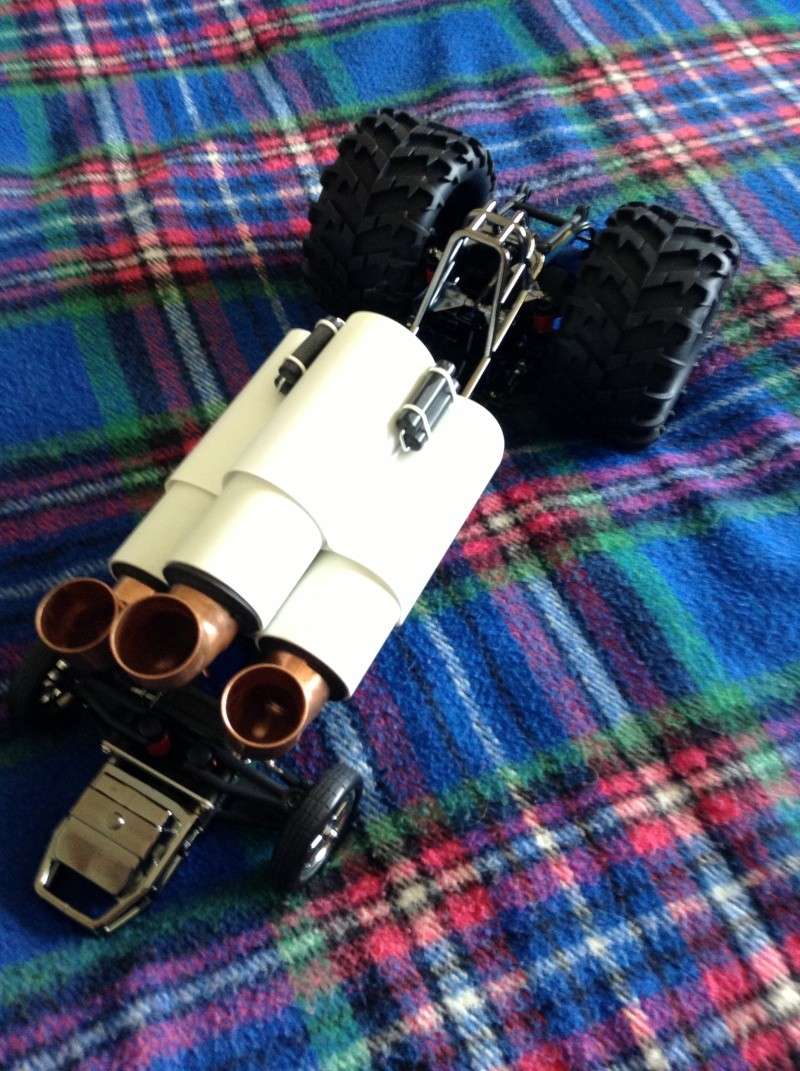 My grateful thanks to Andy for all his hard work in building the turbines.