I want to fit an operational grab arm on my Thunder Tiger Neptune with the idea of dropping a metallic item into the water, and then with the floodlamps switched on and the video camera recording every move, to submerge and pick up the item.
I've come up with a rough drawing, but having never attempted anything like this before, I'd welcome some comments or criticisms, or even any ideas as to if it will work or not.
This is what I've come up with...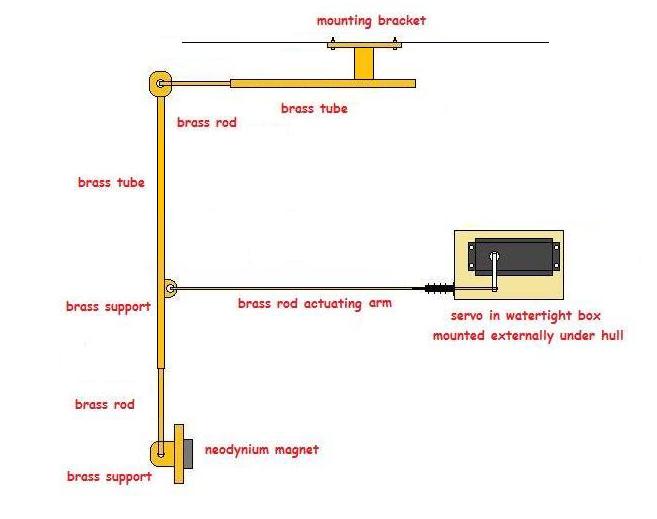 What do you think, guys? The servo should push the rod out to the horizontal and then with a bit a careful steering I want to be able to pick up the metallic item with the magnet.