I read an article about the Turtle some years ago and could not make up my mind if it really did work,so I decided to build a model in an atempt to find out,I have been working on it on and of for a couple of years now and at last it is finished and much to my suprize it does actually work.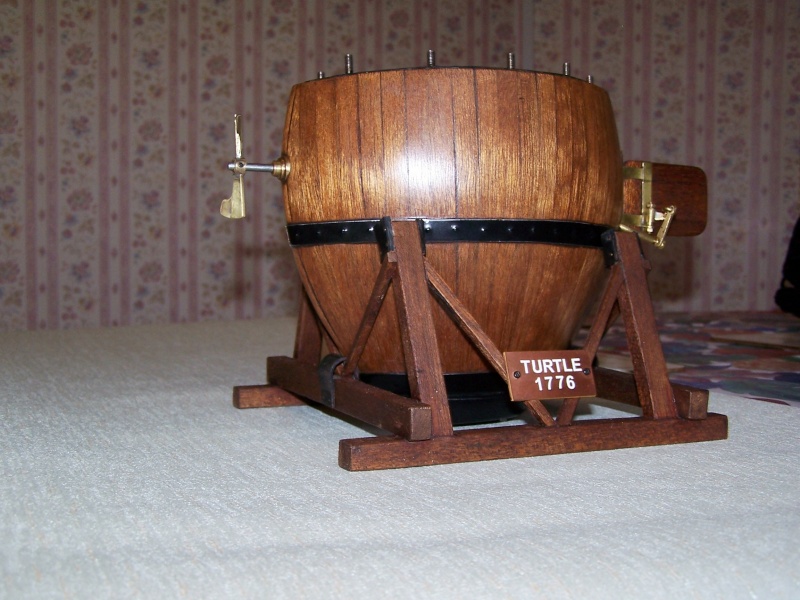 You can just see the top of the piston tank control rod in the centre of the boat,not much spare space once everthing is fitted.
Side view showing the rudder and unusual propeller.
Bottom of hull showing the piston tank and lead keel.
Top cover showing vertical prop and gearbox,along with arial and power link.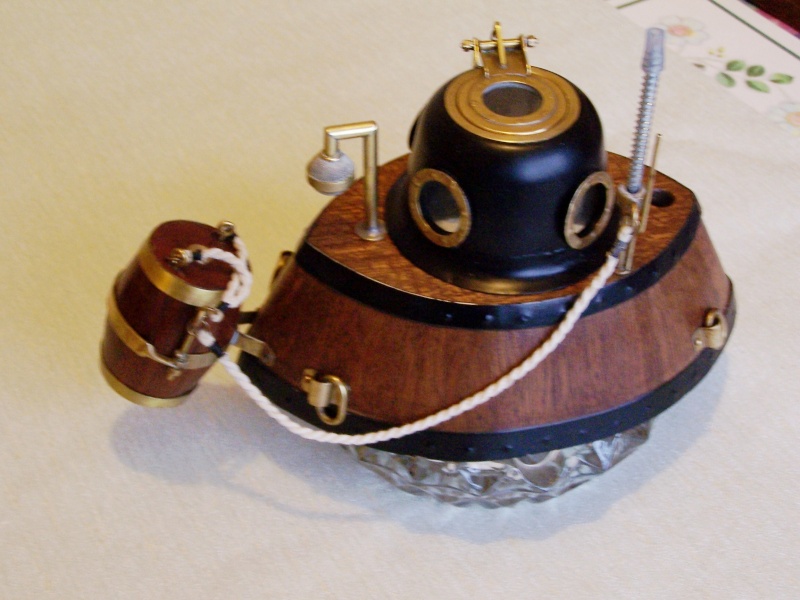 Top section of hull showing the opening tower and the explosive charge barrell.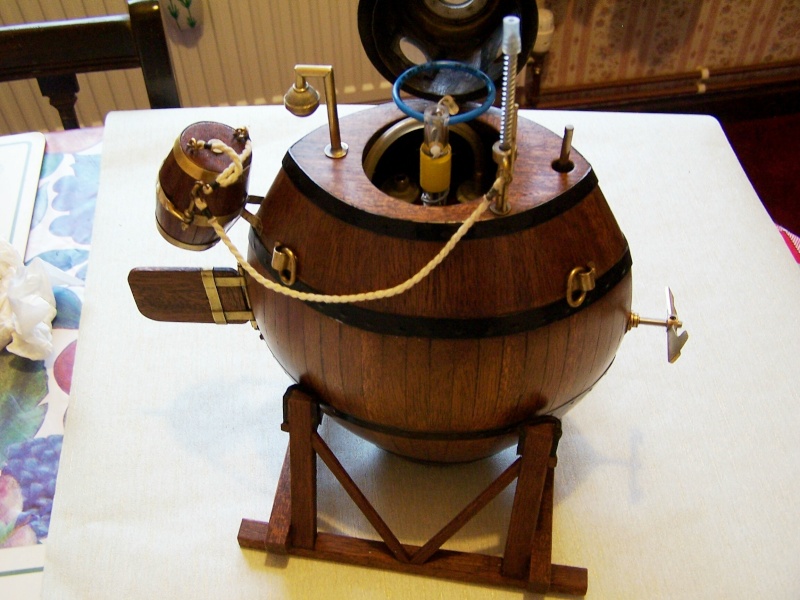 Boat with top on and hatch open,again showing the arial through hatchway.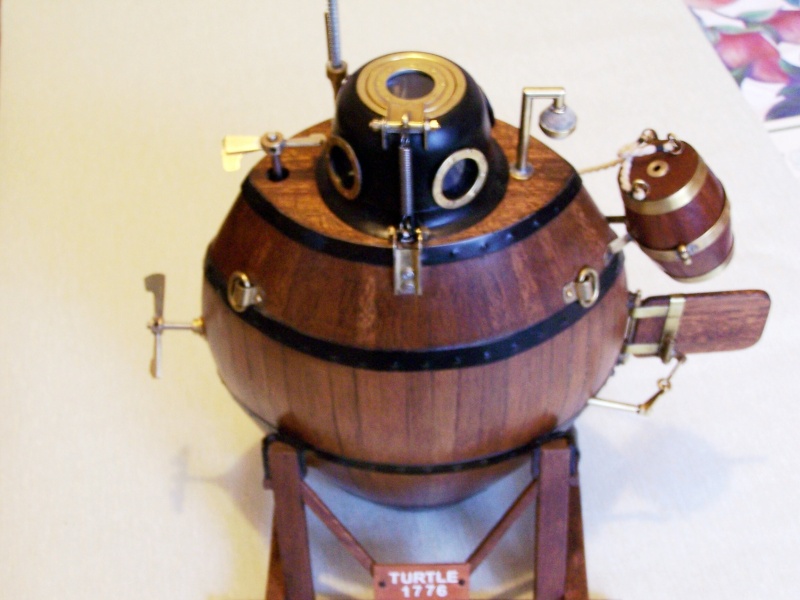 A few views of the completed boat.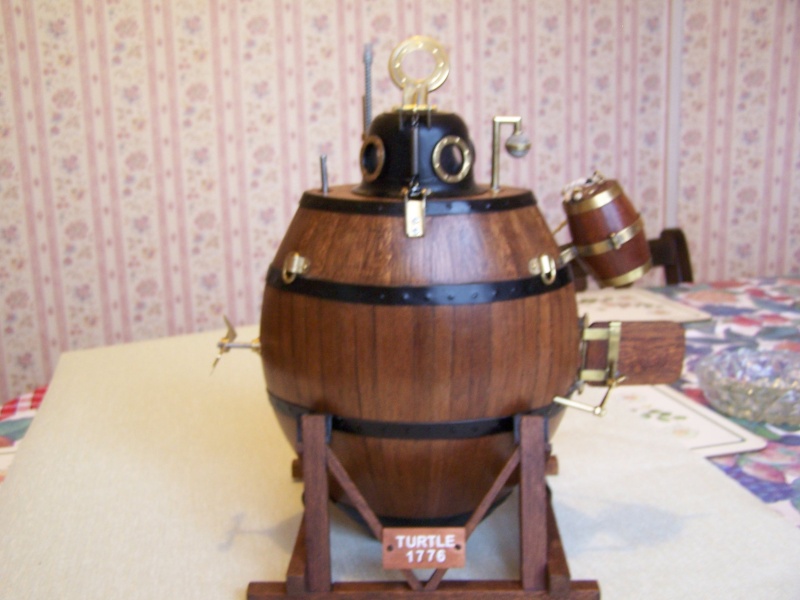 And a big thanks to my able assistant Bob E Dog.