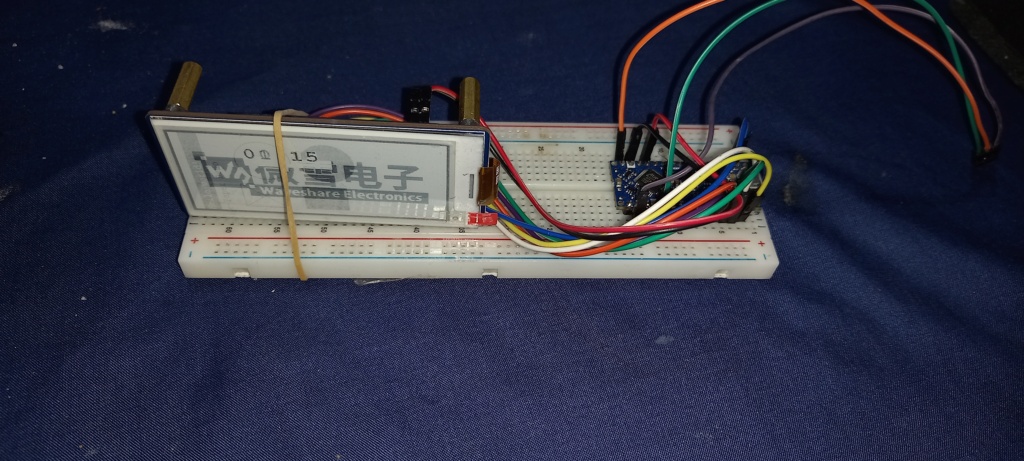 I have been having a go with these, with the aim of using it to display telemetry without problems of visibility in sunlight. (Yes, we do get some in Northern England!)
It is a neat e paper unit that plugs directly into the Pico (which ARE cheap) BUT the software side is not very easy.
C was not easy to use on it but Python (which I don't know very well) was much more straightforward. It seemed to be much better setup for use with a Raspberry Pi than a Windows machine. That's no surprise really.
LATER EDIT (Aug 2022) : Using Python on the excellent Thonny IDE has given better results running on Windows 11. (C using Visual Studio Code 2019 is still very fiddly.) The problem is that the there are not many Python examples in the Waveshare source so the e paper screen gives the data in a small font with a lot of garbage! Just about usable but can be read in sunlight with reading glasses!
LATER LATER EDIT (Aug 2022) : Spoke too soon! Thonny 4 has stopped working with the following error message. "Unable to connect to COM20: port not found. Process ended with exit code 1." Back to the Arduino I think and it's nice IDE.
I really disliked the way that you have to upload software to the Pico. (You plug it in while pressing a button on the back. Very tedious but I see that people are looking at software solutions.)
So I ended up going back to an Arduino. (As you can see in the photo) You realize how well developed the Arduino IDE is and with all that support from the Community.
It turns out that the e Paper support is  a bit limited too so I think my new Telemetry display will be a little slow in development!
So I think I will have a look at the Pico again when it matures a little.
David
Last edited by david f on Fri Aug 26, 2022 9:24 am; edited 4 times in total