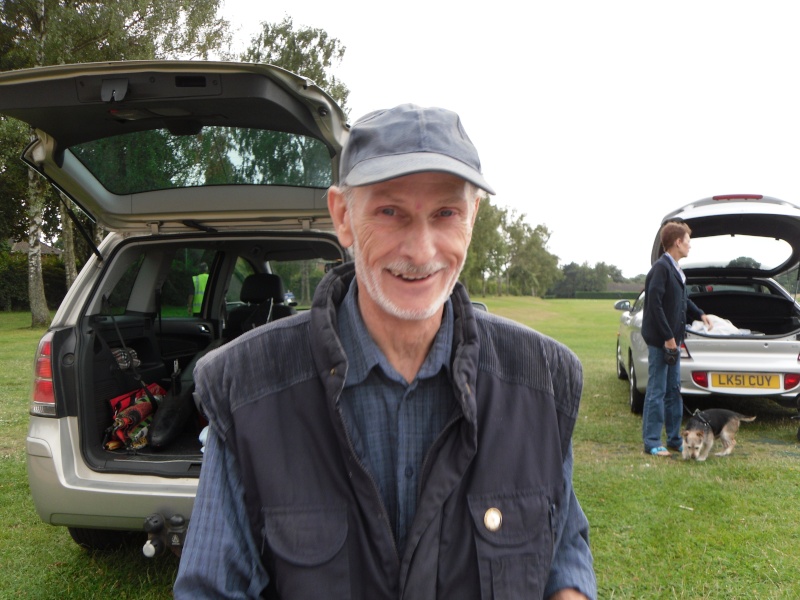 Hi All,
It would have been customary to have published an article in the magazine when Nigel retired as Chairman last July. But we don't have a magazine now, so here goes.
Nigel became Chairman back in 2002. A memory jogger timeline - Ford at Dagenham finally closes. Mr T Blair still Prime Minister. I had just joined the AMS then but I started my search into Nigel's past by looking at the "In Depth" magazine archive. It is a sign of how far we have come with Nigel that I did not start flipping through a bunch of dusty old magazines but instead called up a scanned, searchable copy on DVD (Courtesy of Tom in the US).
The Summer 2002 issue is the first one with Nigel as Chairman (He took over from Dave Austin) He reveals in this issue that he was introduced to the hobby by Paul Cook and Alf Blake. Typically of the time, he did not "poke" them on Facebook but phoned them up and visited them for a chat!
In the next issue he issued a challenge - the idea that we should develop a small "35mm film can" size locator beacon for our subs. It was a typically far-sighted challenge and showed that he had identified an important need for the model sub community - preventing the loss of your pride and joy. (I mean your submarine!)
I responded to that challenge with the present Pinger which is at least close to his original vision. I remember him being very tactful about my early hydrophone "disks". (Produced without a lathe!)
I think that far sighted vision is something that characterises him. It is something that he has needed over the years - being clear about what the AMS is and what it needs to do. I was impressed that he had a phone conversation last year with Roger Serpell (The Founder of the AMS) about the future of the AMS in an internet age. Apparently they both agreed that the role was still very much the same - to provide a channel for model sub builders to communicate and meet up. Two visionaries together!
I suppose that critics might argue that the AMS was old fashioned, too much wedded to paper based magazines. In fact Nigel was well aware of this but could see that  the AMS had sufficient resources (people and money) so that it could continue with a magazine whilst developing internet based resources in parallel.
Anyway, enough about strategic vision and the AMS. He is also a very fine modeller and predominantly a scratch builder.(A vanishing breed perhaps?) He researches a submarine and builds something in model form that has not existed before. His greatest skill is probably the production of superbly detailed and "crisp" fibreglass hulls but he is also very good at mechanical design. (Have a look at his Hunley and Pioneer.) These are excellent examples of his favourite submarine models in recent years - historical submarines.
Being the Chairman of a group of idealists spread throughout the world can never be an easy job (The post remains unfilled) but Nigel has done it very well.
So thanks Nigel and sorry to see you go. We hope that not having the duties of Chairman means that we will see more fine models and more discussion from you on the Forum in future.
David