I bought this radio box for a little project I've been working on, inbetween the Skipjack and the X craft. It's designed for 15cc-35cc racing boats, but it looks ideal for submarines, I used the earlier version in the MAP submersible (AKA the Jelly Bean) and it worked fine, so this updated version should be even better.
The box itself seems to be made of a very sturdy plastic material, whereas the earlier versions were of fibreglass construction, the lid is of clear lexan, and comes pre drilled ready to take the (sexy looking mauve coloured) bolts. Inside the box are four mounting pillars, which I plan to fit a styrene tray to. The LiPo battery and the brushless motor will sit under the tray, and the radio equipment will fit in the tray.
Everything you see in the pictures comes with the box for an outlay of just under £19 plus four quid post from Prestwich Models on eBay:
http://www.ebay.co.uk/itm/360795461136?ssPageName=STRK:MEWNX:IT&_trksid=p3984.m1439.l2649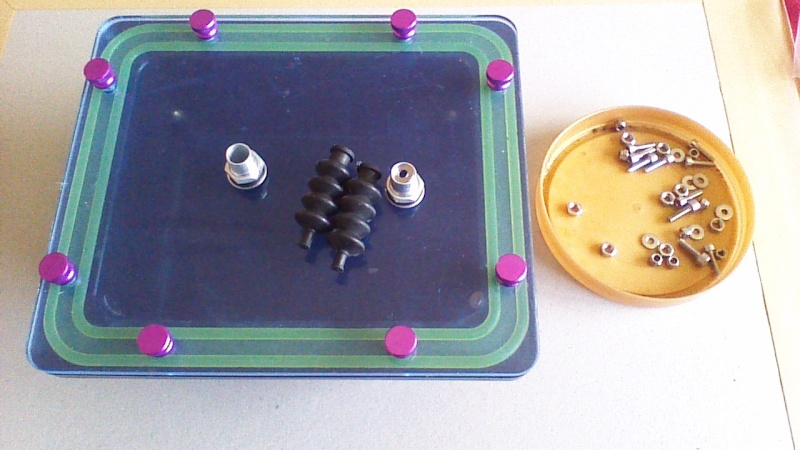 Once the project is more advanced, I'll post up some pictures of the box with everything installed.