Here's a few pictures from the AMS archives. These are scanned images of the actual 35mm photographs taken back in the early 80's.
Thanks to Nigel for scanning and sending them to me.
Bernie Wood preparing his Type V11 for action at the very first show we did at Gosport Sub Museum. Behind him are Rick (don't know his surname?) and Terry Chamberlain, the man who acted as go-between and did all the organising for the show.
The boats in the foreground are Stan Robinson's SLEC Gato and my SLEC USS Patrick Henry.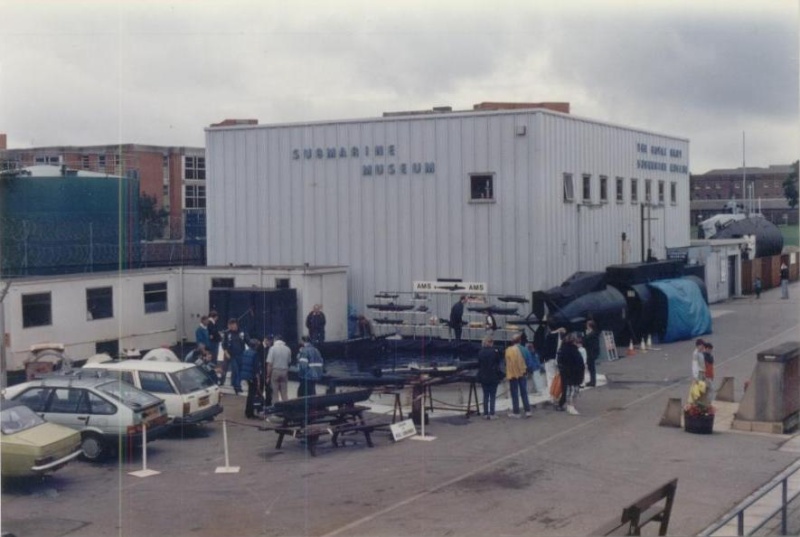 Gosport Show again, I think I'm right in saying that this photo was taken by Fred Ellis from the deck of HMS Alliance, and shows where we put the pool out. X-24 can be seen being refitted to the right of the picture, and I think that's Holland 1 further over.