We had an hour or so out thisarvo, it was lovely in the sun, but when when the sun moved round...boy, it was fresh!
The water temperature was well down, had one hell of a job keeping the Neptune running level whilst submerged, but it was a good hour out, well worth going.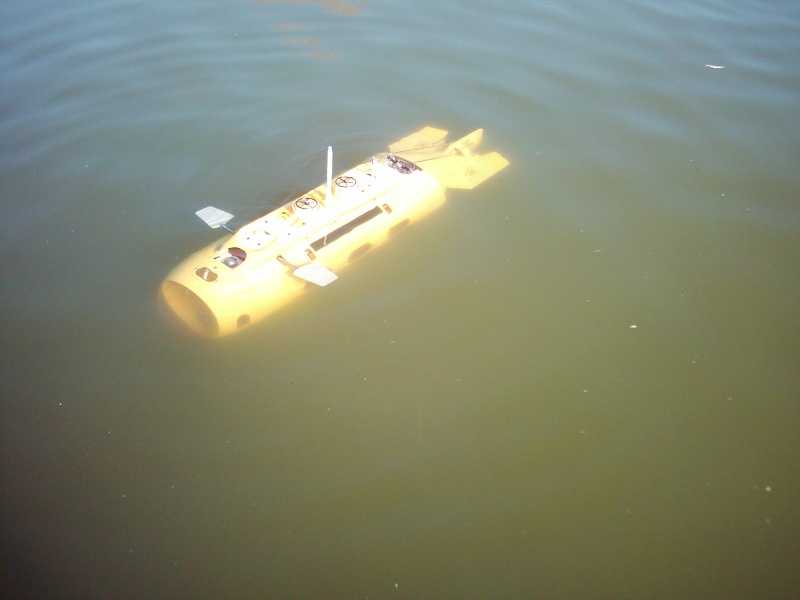 Neptune fully surfaced, waiting on the diving officer to issue commands...