I always have a contest with David Jacques to see which one of us can find something submarine related on holiday. (Our poor long suffering wives!)
Well, on a recent "clockwise" 2 week tour of Ireland, North and South, I had almost given up hope.
Until on the way to the cliffs of Moher  (well worth visiting anyway) I spotted a sign for the John P Holland Centre.
Those initials could only mean one thing - the Irish originator of the modern submarine. There was a very smart little museum commemorating the great man himself. (There is also one in New Jersey, I understand.)
Pride of place is a statue of the iconic photo of John Holland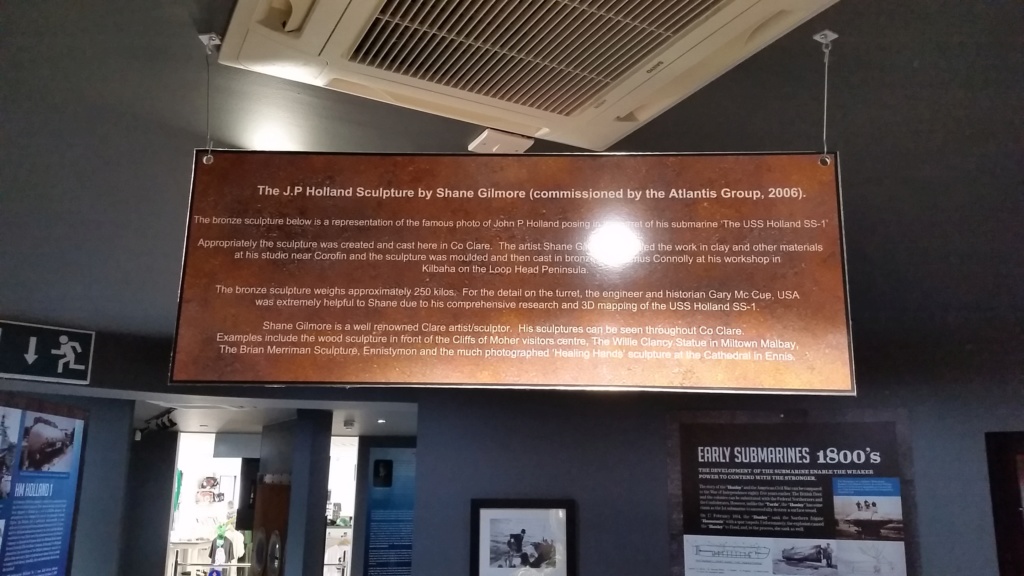 The very friendly curator/owner.
They are on Facebook:
https://www.facebook.com/JPHCentre/