Hi All
After having to reposition all my boats and ending up with an aching back, I decided the next one would by small, light and a dynamic diver to reduce maintenance. What follows are the photos taken during the build and I hope that the old adage "a picture is worth 1000 words" holds good. They are not shown in any particular order but are just to show some specific feature of the build.
Rudders/planes cut from 3mm sheet plastic.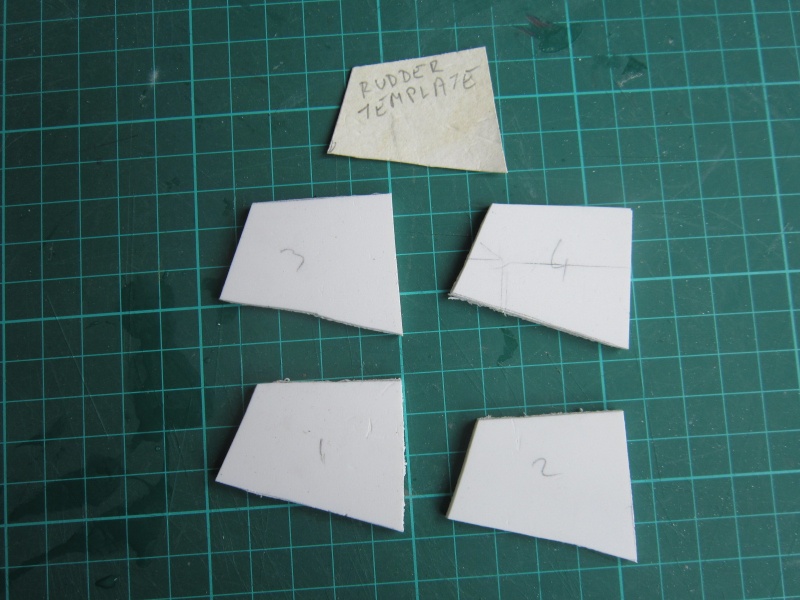 Fitted with shaft and Glued together.
Rudder linkage(hydroplanes similar) - note magnetic coupling.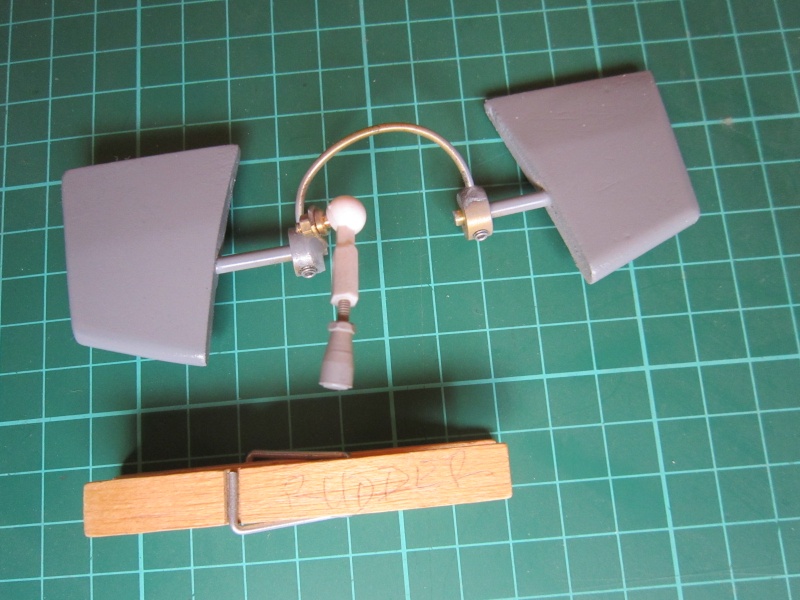 Rear hull cone with all holes drilled.
Control pivot bearings and supports to be glued in.
Inside rear cone with controls fitted.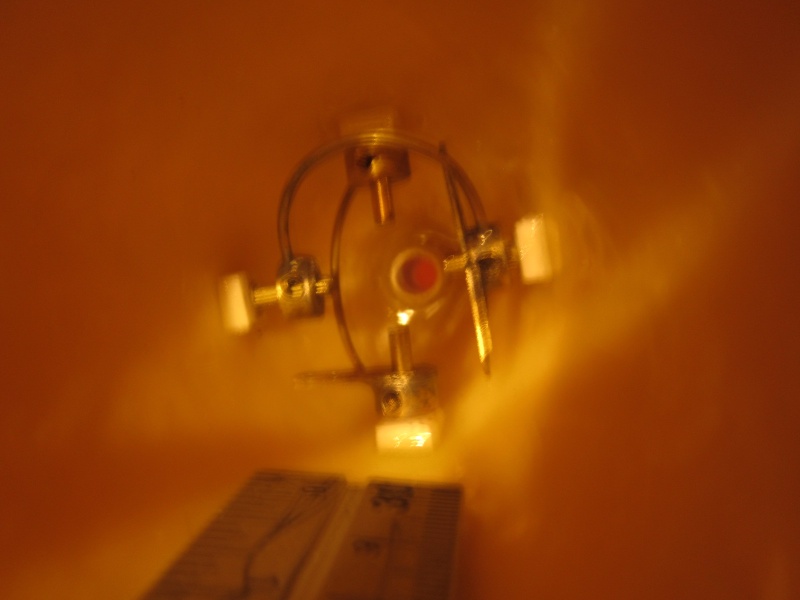 rear of rear cone has a short piece of tubing fitted to support the propshaft which SLIDES through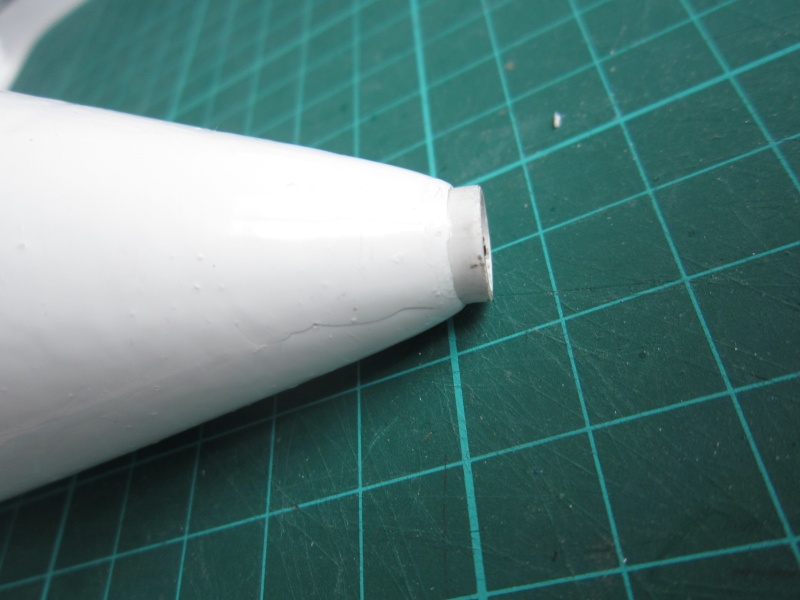 Main Hull 65mm OD, 320mm long.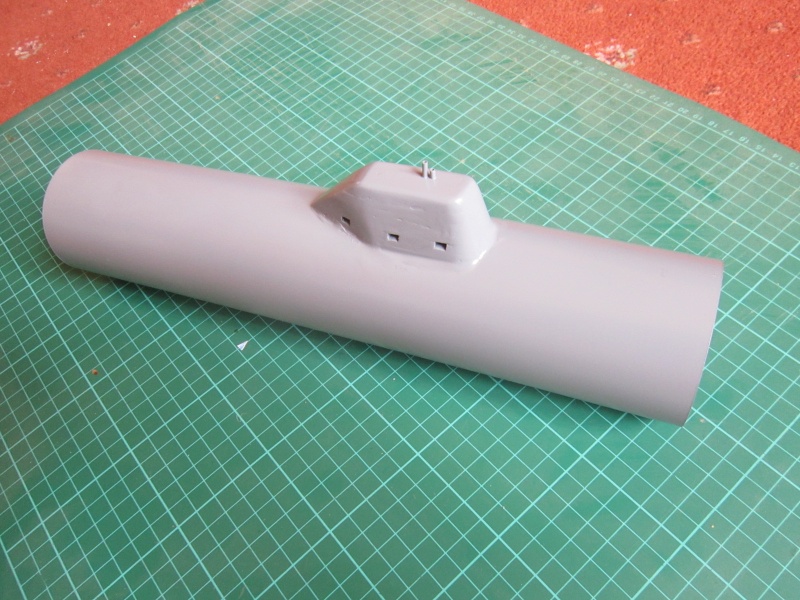 Hollow free-flooding sail, made from several layers of 3mm plastic.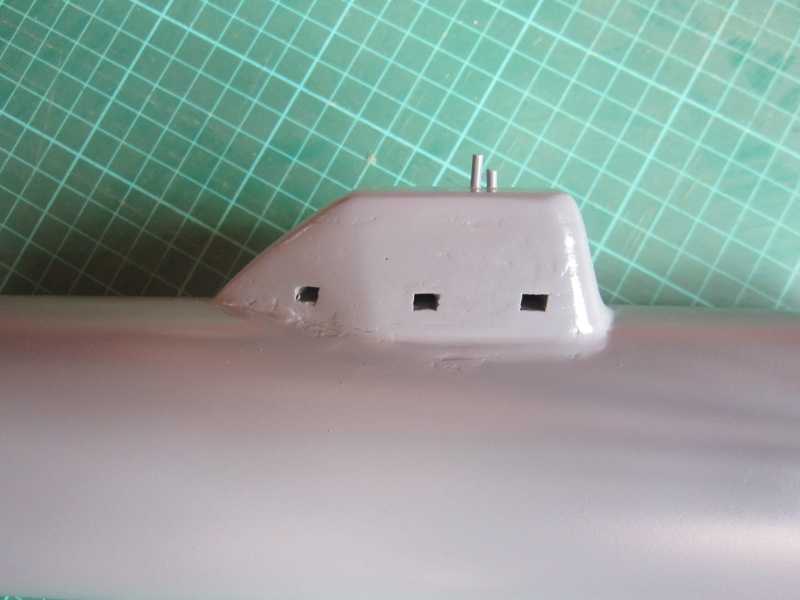 Interior of front cone. Note screw to adjust angle of hydroplanes.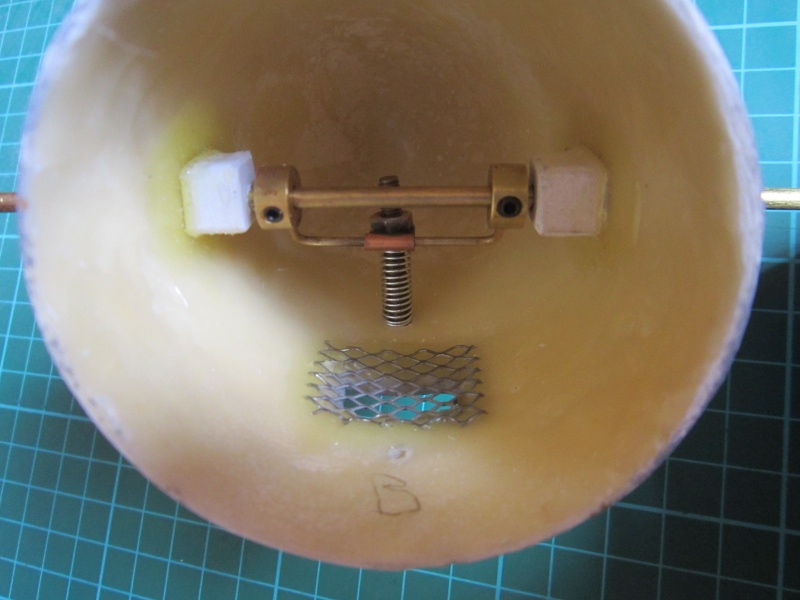 Rear bulkhead during construction. Propshaft and oiler glued in.
Radial tapped holes to retain rear cone, Axial tapped holes for securing through-bolts
2 large axial holes for pushrods.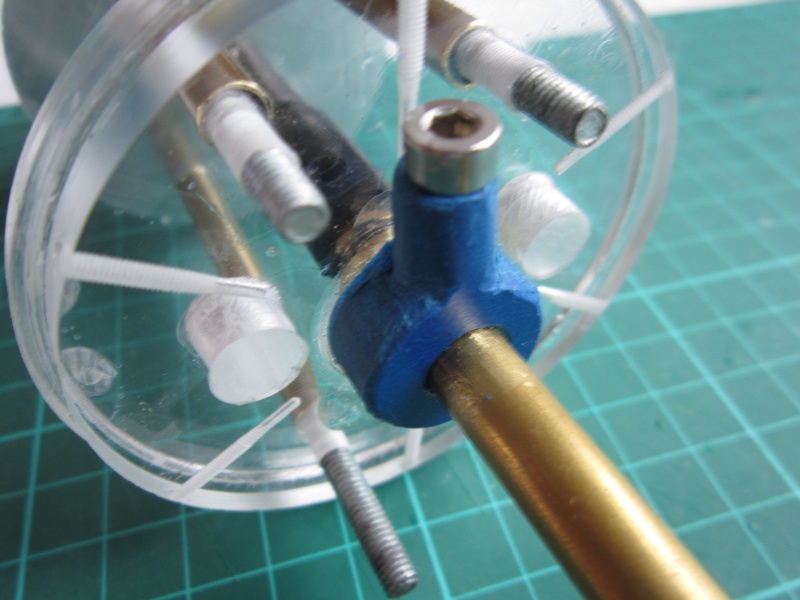 Inboard side of rear bulkhead showing motor coupling.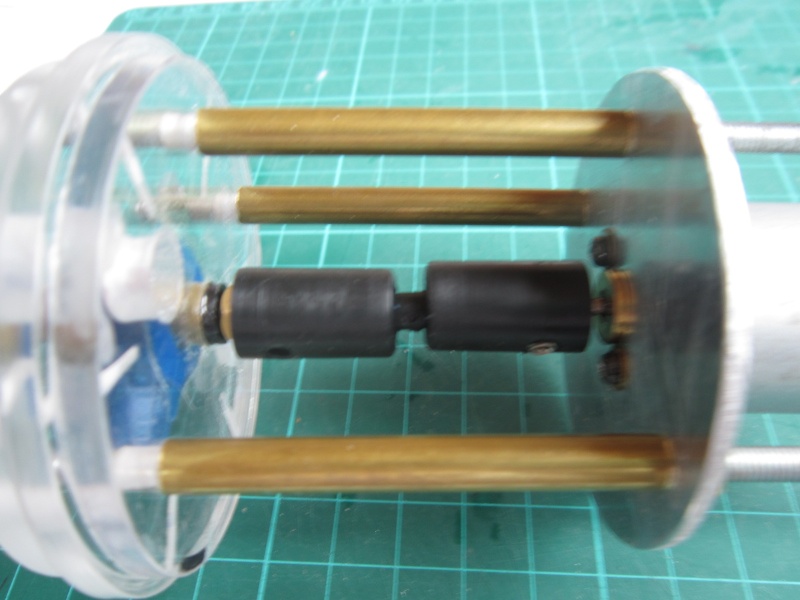 Motor on its own bulkhead. Slides on nicely during assembly.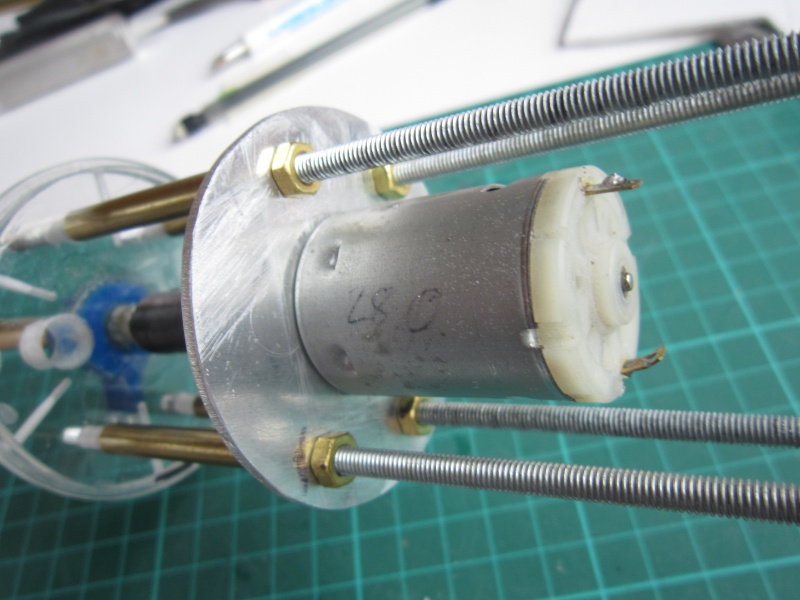 Later photo of rear bulkhead. Note use of 8mm plumbing fitting to carry the bellows and
magnet on end on control rods.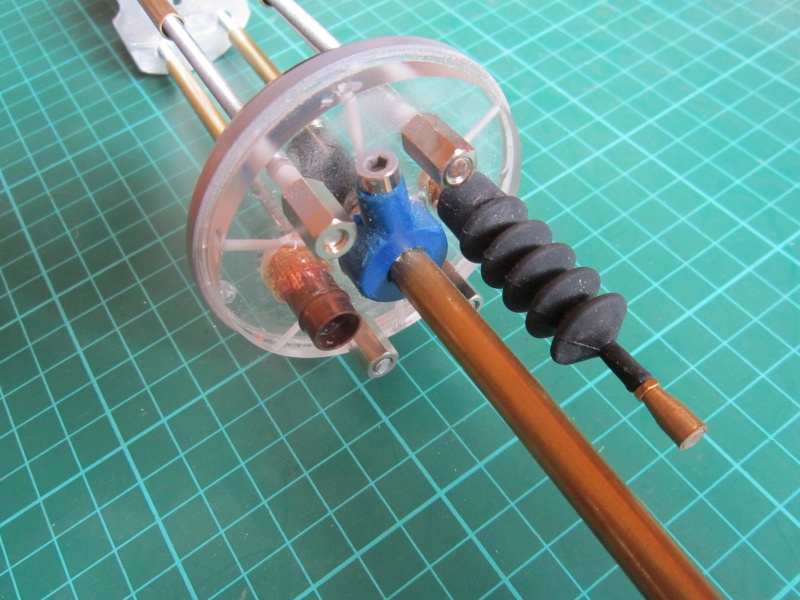 And the inside view again.
Miscellaneous bits - hull seals, spacer tubes and front plate for securing front bulkhead.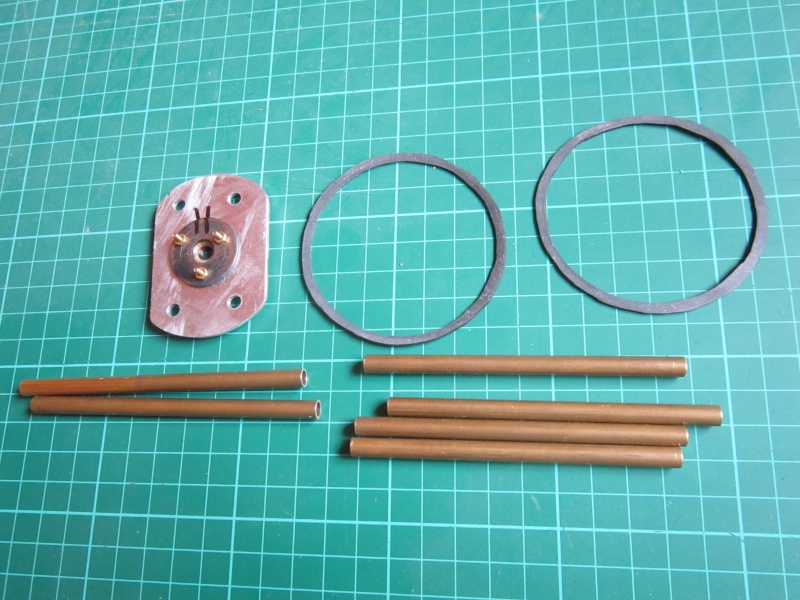 Tech rack. 2 servos at rear, receiver at front,battery in centre, esc above battery.
Photo during assembly.
Fully assembled.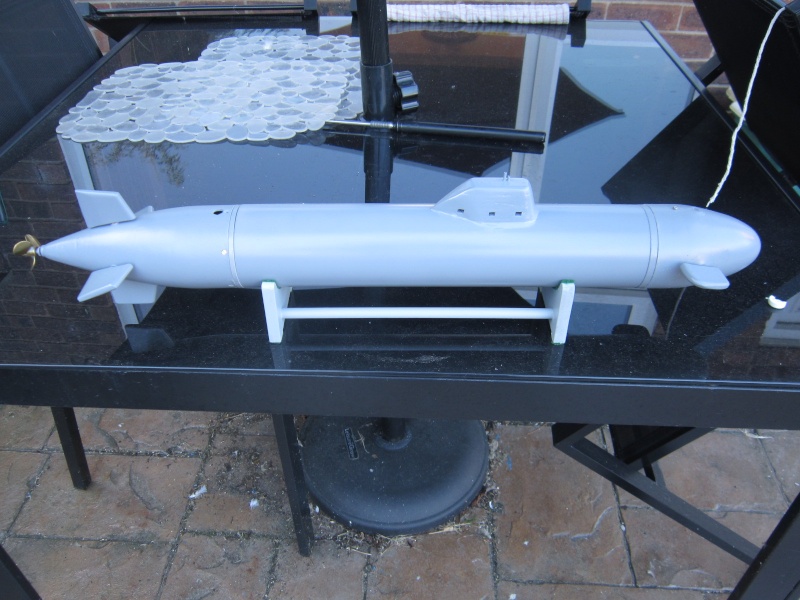 The model has yet to have its final checkover and be ballasted.
More photos to come if all goes well.
If anyone has any queries on the build, just ask.
Cheers
John