Here's a couple more pics of my USS-SN Dragonfish, the CONFORM Concept Strategic Nuclear sub of the Cold War era..
These pics shows all I had to go on for reference when I first decided to build the Dragonfish, pictures of the Concept boats were classified as Top Secret then, and this is all I ever found.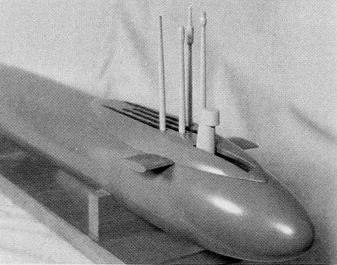 It's now a fully operational dynamic dive boat, and is just awaiting the paint job, which will now be satin black topsides and red primer underwater. That's as near as I can get for a boat which was never actually built.
She's fitted with a HiTec Optic 6 radio, two MMB micro servos operating rudder and rear planes, an Action Electronics Condor esc, a 385 low drain motor turning a five bladed PropShop brass propellor and a 6volt 3500a/h nicad pack.
The boat started off as a Trumpeter Seawolf 1/144th scale kit, now much modified with a scratch built folding bridge, which was cut from a Trumpeter Kilo top deck and then altered to suit my needs, and the various sonar housings and access hatches were modified from other redundant plastic kit parts and oddments of styrene.
The towed sonar array tube is made from a short length of alloy rod with a piece of shaped brass tube representing the outlet cone.
The forward planes are modified Kilo ones, just shortened slightly to suit.
The top rudder is actually the kit bottom rudder, and the bottom rudder was replaced with a scratch built one, much longer and larger than the kit one. The turning circle was huge with the stock kit rudder, but with the modified version it is a lot better, but she still needs a lot of water to turn around.
The WTC is made from acrylic tube, with the cast resin end caps and motor mount made to suit by Mark of MMB.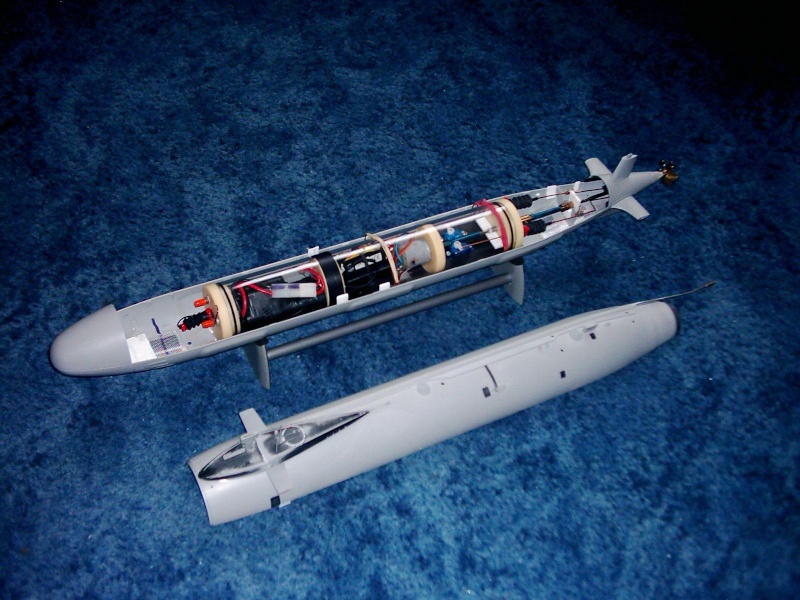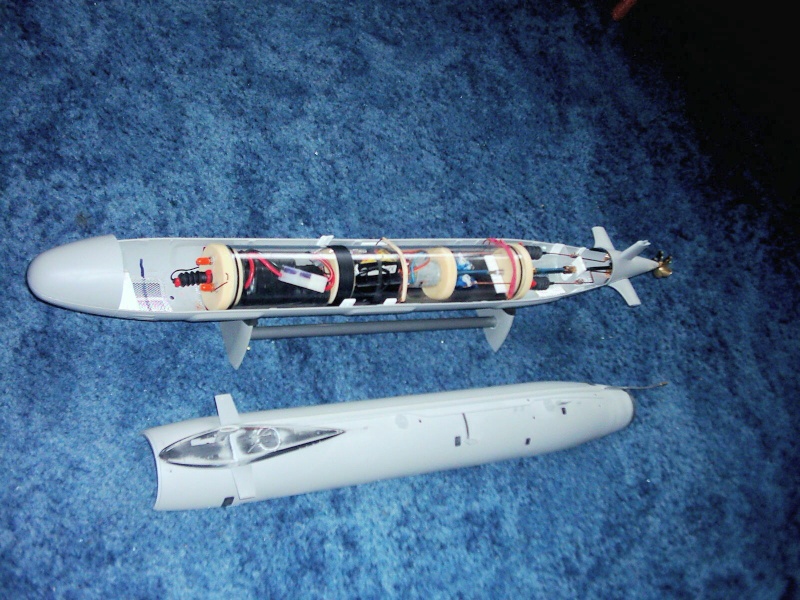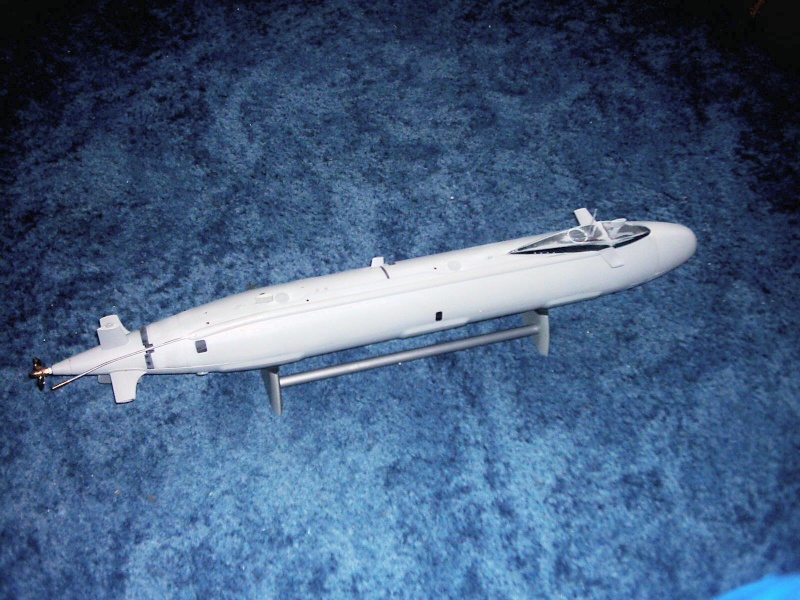 Last edited by Richard(Admin) on Mon Dec 13, 2010 3:22 pm; edited 2 times in total