Thanks for the suggestion about the FrSky display module, Tim, that would help a lot in optimizing antennae. I take it that this module using your simple interface could plug into the Orange module in my Futaba TX? (I need to read more of your write-up on SubPirates too.)
Yesterday's experiments were at a new (very nice, local, and clear) pond courtesy of Windermere model boat club.
The aims were to test a quarter wave antenna and to see if the lost model feature of openLRS works. (The transmission of a tone on 446Mhz PMR band (in the UK) which can be picked up by a ordinary walkie talkie.)
I was only using transmitter beeping to indicate signal strength but it was very noticeable that the half wave aerial (328mm long) gave much better range. I could only just control out to the left hand headland with the people on it, with the quarter wave aerial.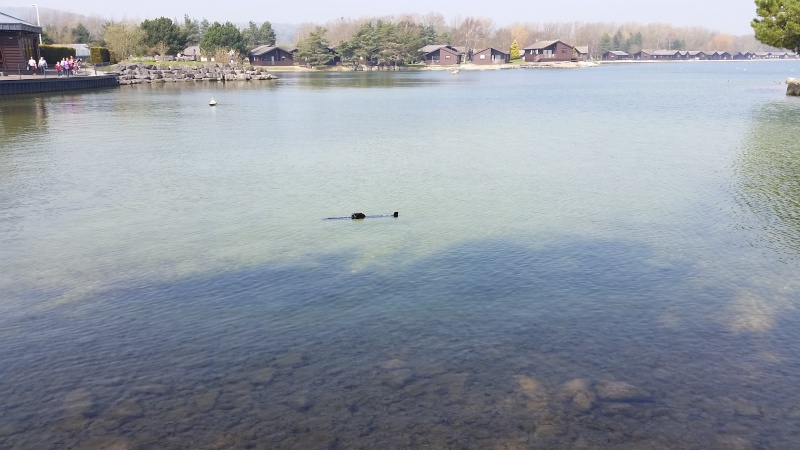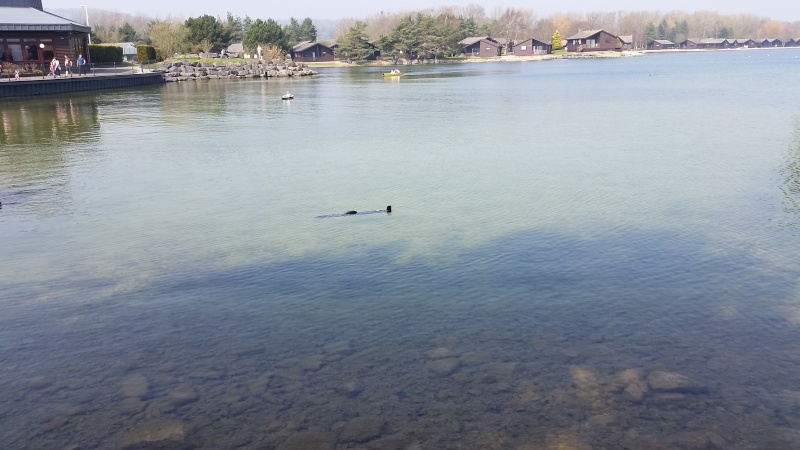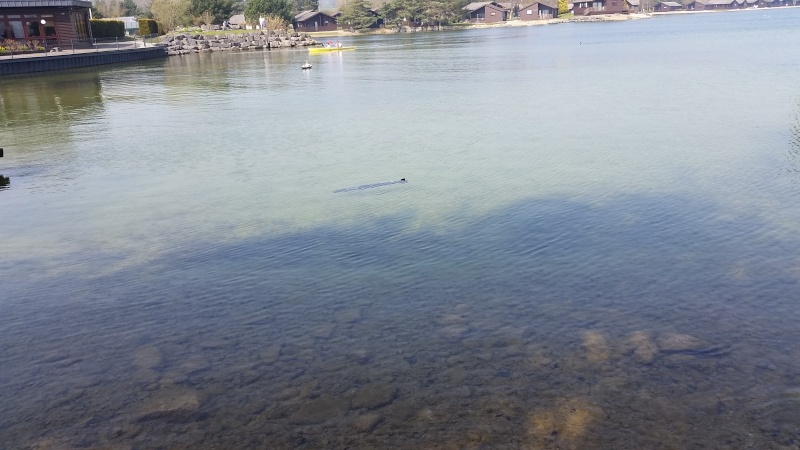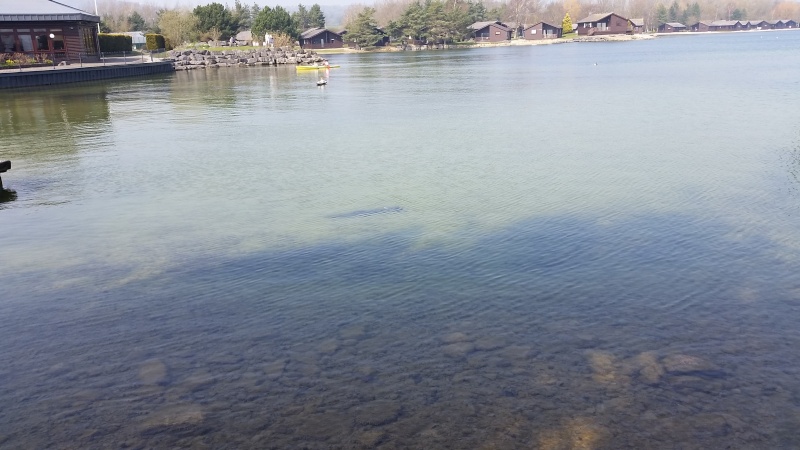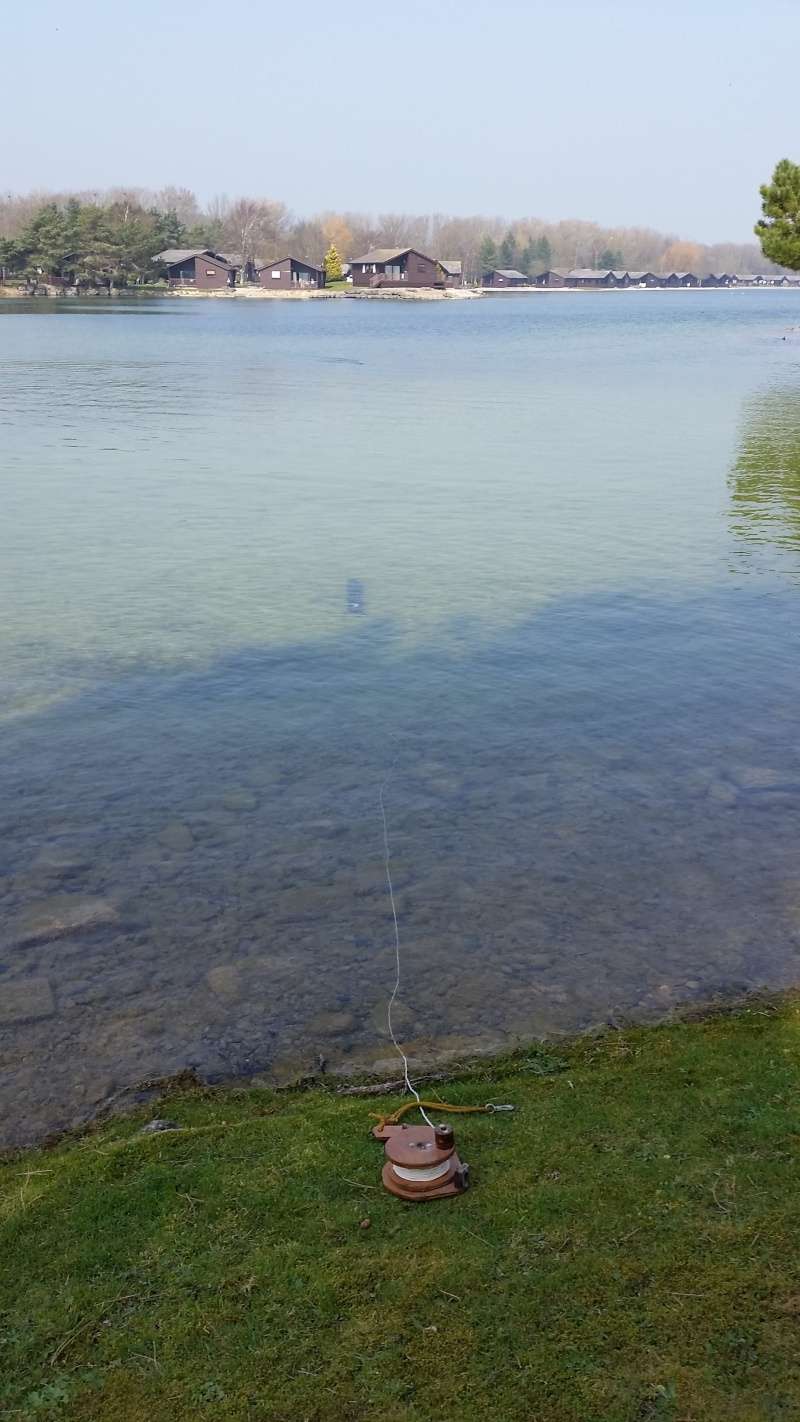 The last photo shows the Charlie class weighted down with lead in about 2 feet of water. (Follow the line out from the reel!)
My Motorola walkie talkie could pick up the lost signal tone (The Close Encounters theme!) from up to 100 yards away.
This came as a very pleasant surprise! It means that another method of locating lost subs becomes available. It would only survive for as long as the sub battery (unlike a self contained Pinger type audio device.) But it may provide more directional information than audio Pingers and it may do this in deep water?
So wow - another potential benefit for subs opens up!
It is also very pleasing that another club member David J is taking the plunge into 458Mhz. The more the merrier!
Last edited by david f on Tue Apr 14, 2015 9:06 am; edited 2 times in total